AMD financial results, CPUs and GPUs of 2022 and the Chinese unknown factor - Assembla che ti passe # 309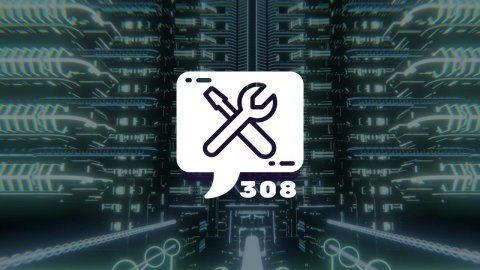 AMD financial results
Rather rich end of July thanks to the publication of the Intel roadmap for the next 5 years, with numerous innovations for the company's CPUs and a renewed commitment to its role as a foundry, and the announcement of the
AMD Radeon RX 6600
XT, the new entry level solution RDNA 2 series coming August 11th. But there is still a lot left to talk about in Assembla che ti Passa, between AMD RDNA 3 GPUs, AMD Zen 4 processors, financial results and promising Chinese CPUs.
AMD news for 2022
The AMD Radeon RX 6600 XT finally adds a 1080p option to the RDNA 2 lineup. , also talked about the AMD RDNA 3 graphics architecture and Zen 4 processors, confirming the arrival of the new GPU and CPU in 2022. He also confirmed the use of 5 nanometer transistors, undoubtedly TSMC branded, which we will probably find both in video cards than in processors.
Unfortunately, the AMD CEO has not revealed other details, but between previous statements and rumors we expect in both cases technologies destined to be the basis for future products. It is no coincidence that the first series of AMD Zen 4 processors, codenamed Raphael, will break the circle of backward compatibility seen so far with Ryzen CPUs, introducing a whole new socket presumably called AM5. The reason, as far as we know, should not be linked to a further increase in cores, already more than enough for any home configuration, but to depend on the use of a new architecture with all probability with support for the PCIe 5.0 interface and for DDR5 memories, already arriving at the end of the year on the Intel platform.
Failure to mention Zen 3+ doesn't mean the revision, presumably destined to clash with Intel Alder Lake, doesn't exist, not least because it could be the testing ground for 3D V-Cache stacking technology, but it is clear that the next important leap in terms of performance will come with the Zen 4 processors, probably destined to arrive together with the RDNA 3 GPUs.
AMD RDNA 3: an architecture that promises entertainment
The next series of AMD Radeon cards could take an imperious leap forward Even in the case of the new AMD Radeon cards, presumably destined to be called Radeon RX 7000, the production process should be that of TSMC at 5 nanometers, with all the advantages of the case in terms of efficiency. But the most important novelty of the Navi 31, Navi 32 and Navi 33
chips could be
the MCM (multi-chip module) design. We could therefore see GPUs composed of multiple cores, perhaps stacked thanks to stacking technology, or extremely powerful solutions with two complete GPUs side by side and able to communicate at high speed thanks to new technologies.
Among other things, there is talk of a clear jump also in the number of stream processors. According to rumors, the Navi 31 GPU, the probable flagship chip of the RDNA 3 series, will be composed of 30 RDNA workgroups, or blocks of 256 shading units that should replace the compute units, for a total of 7680 stream processors against the 5120 of the Radeon RX 6900 XT, all topped off with a leap in efficiency that could exceed the already significant leap of 50% seen in the transition from RDNA to RDNA 2. But there is more.
The indiscretions, coming from from sources that 3DCenter deems reliable such as Yuko Yoshida and Bondrewd, include the possibility of a flagship GPU equipped with two Navi 31 which would therefore come to count as many as 15360 CUDA cores, or three times the already very powerful AMD Radeon RX 6900 XT. Such a solution, if it were to really arrive given that we are talking about a monster of power, would most likely be designed for the professional sector and characterized by a decidedly high price.
AMD financial results for the second quarter 2021
AMD Ryzen 5000 processors have significantly contributed to the company's revenue We continue to talk about AMD and this time to celebrate a further leap in the company's turnover which in the second quarter of 2021 celebrated an increase in 99%. A very important result that confirms the rise of the company and which also involves an imperative leap in profits. Of the 3.85 billion dollars collected, 831 represent effective gross earnings, an increase of 380% compared to the same period of the previous year. Enough to guarantee a net gain of $ 710 million, an increase of 352%, which goes hand in hand with an increase in earnings per share of 346%.
Obviously all the companies contributed to the proceeds. divisions of the company, including that relating to Enterprise, Embedded and Semi-Custom solutions which includes the earnings deriving from the new generation consoles, so much in demand that they are punctually unavailable. It is therefore not surprising a growth of 183% for 1.6 billion in turnover which represents a large chunk of the AMD business and contributes almost half of the gross profits.
The bulk of the revenue was recorded by the Computing and Graphics division, the one that deals with desktop and notebook solutions and that from the sale of APUs, GPUs and CPUs, on the rise thanks to the excellent performance of the AMD Ryzen 5000 , collected 2.25 billion euros, guaranteeing gross profits of over 500 million.
In all this, among other things, the Instinct MI200 GPUs are still missing, designed for the important turnover of data centers, AI applications and supercomputers. In fact, shipments have just started, but they will undoubtedly reinforce the accounts for the third quarter. It is no coincidence that the company's forecasts for the next fiscal quarter foresee a further increase, with revenues of 4.1 billion dollars, and an overall turnover for fiscal year 2021 of 60% compared to fiscal 2020. For the next year instead we talk about
the effects of
the acquisition of Xilinx and the launch of AMD RDNA 3 GPUs and AMD Zen 4 CPUs which, barring nasty surprises, should push an almost unrecognizable AMD further upwards compared to a few years ago.
Loongson 3A5000: a new step forward for Chinese processors
The new Chinese Loongson 3A5000 processor is not yet at the level of current processors, but has taken a significant step forward The competition, however, will not stand watching. On the one hand, in fact, we have an Intel that has decided to relaunch itself as a foundry, challenging TSMC and promising processors with unsurpassed efficiency, and on the other a new competitor who comes from China. Actually the Loongson guys have been at work for almost ten years, but with the new Loongson 3A5000 processor they have arrived at performances apparently close to those of the first generation Ryzen processors.
The milestone, although far from allowing the company to compete with AMD and Intel, is really important considering the difficulties involved in getting into the world of processors, especially with a proprietary architecture. But this approach promised the company to add to the classic machine instructions a set of 2000 proprietary instructions called LoongArch GS464 that supports binary conversion extension (LBT) instructions, vector processing extension instructions (LSX), advanced vector processing extension (LASX) instructions. ) and virtualization extension instructions.
The other interesting factor concerns the evolution speed of Loongson CPUs which have already come to support 3200 MHz ECC memory and hardware encryption. The working frequencies are not very high, hovering between 2.3 and 2.5 GHz, but they put even more emphasis on the performance of a new model, a superscalar quad-core with four ALUs and two vector units, which boasts an efficiency increase of 50 % compared to the previous one. Enough to make us think about a future with a possible third (or fourth?) Competitor in the consumer CPU market, although Loongsoon may not be outside the strict Chinese boundaries. Indeed it could help the populous eastern nation to strengthen itself, in this case in terms of information technology.
Assembla che ti Passa is a weekly column that collects the main news related to gaming PC hardware and offers three configurations, divided by price ranges, designed
for those who
want to assemble or update their machine. As usual, suggestions are welcome and corrections welcome, as long as the tones are adequate. Another tip is to read the paragraphs presenting the configurations before you do battle in the comments.
Budget configuration
The budget configuration is oriented to saving but it is not certain that there is no room for the upgrade where interesting prospects arise. Proposals in this range include solutions designed for low-tech gaming and 1080p-oriented builds.
Our most classic options are all on the rise this week, but the Intel Core i5-10400F maintains its appeal with about 150 euros for 6 cores, 12 threads and very good gaming performance. Furthermore, it does not need fast memories, which further lowers the overall expense.
The problem concerns, as usual, the amount required for older GPUs that have not been replaced by new models, both due to the situation of the market is due to the excessive cost of new architectures, but this does not prevent us from changing gears. In fact, let's go back to the GeForce GTX 1050 Ti which, although dropped in price, costs
twice as much
as GeForce GTX 1030, but also guarantees over 100% more performance, allowing you
to play with
dignity in 1080p.
BUDGET Component Price PROCESSOR Intel Core i5-10400F 2.9-4.0GHz 150,00 € MSI B460M-A PRO MOTHERBOARD 75,00 € ASUS VIDEO CARD Cerberus GeForce GTX 1050 Ti OC Edition 4 GB 220.00 € RAM Crucial Ballistix 2x8GB 2666 MHz CL16 75.00 € POWER SUPPLY EVGA 450 BR 80+ Bronze 40.00 € HARD DISK Kingston A400 480GB SATA III 45.00 € CASE Zalman S3 Mid Tower 45.00 € TOTAL 650 , 00 €
Gaming Configuration
In the gaming segment there are usually those components that allow you to face the game on the PC without fear and to hold on for some time. The frame rate showdown is just around the corner but, with a good base, it's always possible to sell the old GPU before it devalues ​​too much so you can buy a new one just in time
to take on
the next hardware-smashing blockbuster.
Even in the mid-range we choose Intel and therefore we stay on the Intel Core i5-11600K, for a very trivial question of price. On the other hand, while consuming and heating more, the Intel processor is more than enough for an entry-level GPU. On the other hand, they are still expensive models, given the market situation and the lack of low-end alternatives.
In this regard, however, the AMD Radeon RX 6700 XT could help us. With the launch of 11 August, the card could in fact be available, at least for a few moments, at prices close to those recommended. It could also have an effect on the price of the GeForce GTX 3060 that in the meantime we put as a placeholder, with an economic version sold at an excessive price, in the absence of possible alternatives.
GAMING Component Price Intel CPU Core i5-11600K 3.9-4.9GHz 245,00 € ASUS PRIME B560M-K MOTHERBOARD 105,00 € VIDEO CARD Manli GeForce RTX 3060 XC Gaming 12 GB 650,00 € RAM Corsair Vengeance RGB PRO 2x8GB 3200MHz CL16 105,00 € POWER SUPPLY be quiet! Pure Power 11 600W 80+ Gold 85,00 € HARD DISK Crucial MX500 1 TB SATA III 100,00 € CASE Corsair iCUE 465X RGB Mid Tower 100.00 € TOTAL 1390.00 €
Extra Configuration
The pushed configuration makes sense only for those who aim for high resolutions, aware that luxury often does not go hand in hand with rationality. On the other hand, let's face it, who doesn't like having a nice engine under the hood even if you have to respect the speed limit?
Contrary to what happens in the mid-range, in the high-end the most convenient options of the latest generation are the AMD ones which among other things guarantee greater efficiency and PCIe 4.0 lines also on the motherboard and not only on the processor. Having said that we are satisfied with the Ryzen 7 5800X, more than enough for any consumer GPU out there.
The situation hasn't changed much in this regard. Indeed, the homegrown prices of the GeForce GTX 3080 have returned to rise, while the more affordable offers are over or gone. We are therefore forced to refer to international prices, despite the fact that even in this case most of the models sold at the most affordable prices have disappeared, leaving us faced with again discouraging prices.
EXTRA Component Price PROCESSOR AMD Ryzen 9 5800X 3.8-4.7GHz € 415.00 ARCTIC Heatsink Liquid Freezer II 240 RGB € 90.00 ASUS TUF X570-PLUS Wi-Fi MOTHERBOARD 225.00 € VIDEO CARD MSI
GeForce RTX 3080
Suprim X 10 GB 1325, 00 € RAM G.Skill Trident Z RGB 2x16GB DDR4 3600MHz CL16 240.00 € ANTEC POWER SUPPLY HCG-850 80+ Gold 120.00 € HARD DISK Samsung Memory PRO 1TB M.2 PCIe 4.0 200.00 € CASE NZXT H710 Mid Tower 150 , 00 € TOTAL 2765.00 €
Have you noticed any errors?