AMD Radeon RX 6600, NVIDIA GeForce RTX 3000 Super and Big Investments - Build It Yourself # 306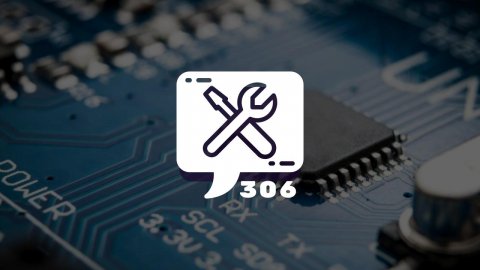 AMD Radeon RX 6600
This week, the GPUs return to star in Assembla che ti ti passa with the expected arrival of the AMD Radeon RX 6600 and
Radeon RX 6600 XT
, designed to compete in the mid-range, and the rumors about the NVIDIA GeForce RTX 3000 Super mobile it seems to be arriving at the beginning of 2022. In the meantime, the industry is updating itself to meet the pressing demands for chips that are, among other things, bringing
the United States
and the East, or at least a piece of the latter, closer together.
AMD Radeon RX 6600 and Radeon 6600 XT
Revealed by PowerColor, the new Radeons will compete with NVIDIA mid-range solutions Although the summer coincides with a sharp slowdown in the announcement of new hardware components, it seems that something new is coming just in time for the August heat. To reveal its existence was PowerColor that has uploaded on its site the pages dedicated to the new AMD Radeon RX 6600 and Radeon 6600 XT, two video cards long overdue and, apparently, coming soon.
PowerColor has quickly removed the pages dedicated to the new cards, among other things without details on the specifications of the related GPUs, but the news remains and has been relaunched by the YouTube channel Coreteks and Moore's Law is Dead which added rumors about specifications, release date and price, apparently set at $ 399 for the AMD Radeon RX 6600 XT. So similar to that of the NVIDIA GeForce RTX 3060 Ti, which leads us to think of a price of 329 dollars for the smooth AMD Radeon RX 6600, most likely destined to collide with the NIVIDA GeForce RTX 3060.
This is, we repeat, unofficial information, but the fact that they come from two sources, both quite reliable, leads us not to suspect too much of the specifications of the two cards, according to rumors both based on the new chip Navi 23 with 11.06 billion transistors and equipped with 8 GB of GDDR6 memory on 128-bit bus. The number of active stream processors will obviously change, according to rumors 2048 for the AMD Radeon RX 6600 XT, based on estimates probably characterized by brute power similar to that of an AMD Radeon RX 5700 XT, and 1792 for the AMD Radeon RX 6600, presumably also characterized by lower frequencies. But we still know nothing about this, just as we know nothing about the production volume.
GPU prices, however, are decreasing, although the decline is slower in Italy, and the arrival of new cards could give a further shock to a market that appears to be on
the path of
normalization. But the increased availability of cards could have to do with the summer and the end, in many countries, of restrictions at a time when people tend to leave the house more often and postpone expensive purchases.
NVIDIA GeForce RTX 3000 Super mobile
The refresh of the NVIDIA GeForce RTX 3000 Super mobile could guarantee a significant increase in efficiency After landing on desktop PCs, the new GPUs have arrived in mobile form, leading to a renewal of the specifications of various lines of gaming laptops. The AMD Radeon 6000M are still in the pipeline, while the NVIDIA GeForce RTX 3000 are already in circulation in powerful laptops with enough power to take advantage of even ultra-high refresh 1440p screens. But the life expectancy of the NVIDIA GeForce RTX 3000 GPUs may not be particularly long, at least according to what was revealed by the famous leaker Greymon 55.
According to rumors, in fact, during the first months of 2020 we will see the GPUs arrive for NVIDIA GeForce RTX 3000 SUPER series laptops, perhaps destined to be announced at CES 2022 to be held, as usual, in early January. And the date is the important revelation, since we have already heard about the
NVIDIA GeForce RTX 3080
SUPER, equipped with 16 GB of GDDR6 memory, and the NVIDIA GeForce RTX 3070 SUPER, equipped with 8 GB of GDDR6 memory. The two GPUs have in fact appeared in an alleged leak, which appeared on Reddit, relating to future updates of the
Lenovo
laptop lineup.
In any case, we are presumably talking about a modest update, perhaps designed to go in tandem with a Desktop line-up of SUPER video cards and to ride the launch of the new Intel and AMD processors, arriving between the end of 2021 and the beginning of 2022. But it could also be a strategy to further reduce costs and consumption
in view of
laptops that NVIDIA wants to make more affordable and attractive, given the huge sales potential of the gaming and creator laptop segment. It is no coincidence that there are rumors of the alleged Ampere GA103 chip, which has already appeared several times among the rumors and presumably designed to place itself between the GA102 and the GA 104 but offering superior efficiency.
TSMC aims to expand in Arizona
TSMC could build as many as 6 $ 3.5 billion factories on North American soil Although the decline in GPU prices suggests the beginning of a possible market normalization, the decrease in the discrepancy between supply and demand, the first reason for the crazy increases in recent months could depend on the summer and, therefore, on the overall decline in requests for certain types of technology. For this reason, a new crisis for next Christmas cannot be excluded, when the arrival of the new hardware will coincide with the surge in demand for consoles, which among other things will be able to count on the launch of highly anticipated blockbusters from the public.
But, we have talked about it several times, the big foundries are working to drastically increase the production of chips. Something the US government is investing directly in, so much so that it has attracted the attention of TSMC whose $ 100 billion expansion plan could also include the United States. The largest foundry in the world is in fact negotiating to build a new factory in Arizona and would have the objective of creating 6 more identical factories in other American states, at a cost of 3.5 billion per plant.
Some say Taiwanese company could aim to free itself from the pressure that instead weighs on its main plants and on those located on Chinese territory, but the maneuver could also be linked to the reconstruction of relations between the two powers, rather strong before the Trump earthquake.
Assembla che ti Passa is a weekly column that collects the main news related to gaming PC hardware and offers three configurations, divided by price ranges, designed for
those who want
to assemble or update their machine. As usual, suggestions are welcome and corrections welcome, as long as the tones are adequate. Another tip is to read the paragraphs presenting the configurations before you do battle in the comments.
Budget configuration
The budget configuration is oriented to saving but it is not certain that there is no room for the upgrade where interesting prospects arise. The proposals in this range include solutions designed for low-tech games and 1080p-oriented builds.
After
the return to
attractive prices, the AMD Ryzen 5 3400G
is back on
the rise which leads us to prefer , for a mere matter of price, the Intel Core i5-10400F, completely devoid of integrated graphics but characterized by a relationship between brute power and excellent price.
The duo once again includes the NVIDIA GeForce GT 1030, a card now outdated, albeit not by much, by the flagship integrated solutions, but still sufficient for lighter games and to act as a waiting placeholder the drop in prices or the arrival of new low-end solutions.
BUDGET Component Price PROCESSOR Intel Core i5-10400F 2.9-4.0GHz 145.00 € MSI B460M-A PRO MOTHERBOARD 75.00 € KFA2 VIDEO CARD GeForce GT 1030 OC 100.00 € RAM Crucial Ballistix 2x8GB 2666MHz CL16 80,00 € POWER SUPPLY EVGA 450 BR 80+ Bronze 45,00 € HARD DISK Kingston A400 480GB SATA III 50,00 € CASE Aerocool Aero 300 40,00 € TOTAL 535,00 €
Gaming Configuration
In the gaming segment there are usually those components that allow you to face the game on the PC without fear and to hold on for some time. The frame rate showdown is just around the corner but, with a good base, it's always possible to sell the old GPU before it devalues ​​too much so you can buy a new one just in time to take on the next hardware-smashing blockbuster.
With a drop in price, the Intel Core i5-10600K returns to the mid-range guaranteeing an excellent relationship between power and price. Of course, unlike the latest generation processors, it does not have PCIe 4.0 connectivity, but it is not necessary for everyone and apparently technologies such as DirectStorage should also be able to leverage PCIe 3.0 SSDs, which are still very fast.
Prices Italians are slow to adapt to foreign ones, which have significantly decreased in recent weeks. The figures remain high compared to those recommended, but we are talking about increases of 50% and no more than 100% and beyond. The hope is that the same trend will quickly spread to the home market, making it easier to obtain a latest generation GPU at reasonable prices, which could among other things be facilitated by the arrival of the AMD Radeon RX 6600 and 6600 XT expected for the August.
GAMING Component Price PROCESSOR Intel Core i5-10600K 4.1-4.5GHz € 200.00 MSI Z490-A PRO MOTHERBOARD € 140.00 EVA VIDEO CARD GeForce RTX 3060 XC Gaming 12 GB 490,00 € RAM Corsair Vengeance RGB PRO 2x8GB 3200MHz CL16 105,00 € POWER SUPPLY be quiet! Pure Power 11 600W 80+ Gold 80,00 € HARD DISK Crucial MX500 1 TB SATA III 95,00 € CASE Corsair Carbide 275R Mid Tower 80.00 € TOTAL 1190.00 €
Extra Configuration
The pushed configuration makes sense only for those who aim for high resolutions, aware that luxury often does not go hand in hand with rationality. On the other hand, let's face it, who doesn't like having a nice engine under the hood even if you have to respect the speed limit?
Without exaggerating this week we aim high, choosing for our flagship configuration the 12 cores of the AMD Ryzen 9 5900X, finally available at a reasonable price also in large distribution. And it is an expense that guarantees both remarkable raw power and excellent gaming performance.
Despite the price drops on international markets, the AMD Radeon RX 6800 XT remains at a heavy premium while surprisingly some models of the card hitherto most in demand and absolute overpriced can be found at acceptable prices. We are talking, in this case, of the EVGA GeForce RTX 3080 XC3 BLACK GAMING which returns for the second week in a row.
EXTRA Component Price PROCESSOR AMD Ryzen 9 5900X 3.7-4.8GHz 545.00 € DISSIPATORE ARCTIC Liquid Freezer II ARGB 360 125,00 € MOTHERBOARD GIGABYTE X570 AORUS MASTER WIFI 330,00 € VIDEO CARD EVGA GeForce RTX 3080 XC3 BLACK GAMING 8 GB 905,00 € RAM G.Skill Trident Z RGB 2x16GB DDR4 3600MHz CL16 235 , 00 € ANTEC POWER SUPPLY HCG-850 80+ Gold 115,00 € HARD DISK Samsung 980 PRO 1TB M.2 PCIe 4.0 195,00 € CASE Lian Li PC-O11 Dynamic Mid Tower 165,00 € TOTAL 2615.00 €
Have you noticed any errors?