Summer Game Fest, E3 starts between Hideo Kojima and Elden Ring!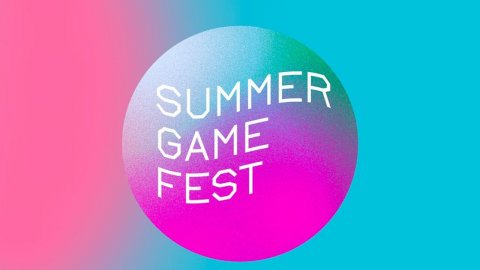 Summer Game Fest
This Summer Game Fest signed by Geoff Keighley was not bad. The pace was very good, even if perhaps the less interesting, slower segments should be spread better, or at least stuffed into the first hour, when the audience's attention is still high. However, there is little to complain about, especially after the grand finale dedicated to one of the most anticipated
games of all
E3 2021: Elden Ring by From Software, produced by Bandai Namco.
Metal Slug and Wonderlands
The beginning is a crackling one. We start with Tiny Tina's Wonderlands, a Borderlands that is not really a Boderlands and that clearly winks at Lewis Carroll's Alice in Wonderland, to transform it into an action-packed journey in a fantasy and over-colored context (not however, it is cel shading: the lesser known "Sobel Filter" delineates the contours in that way). Interesting product, which we hope to find out more about as soon as possible.
Following, the latest effort by a French software house that is really making the public dream, or at least a certain type of public, between restorations and reimagined classics: we are naturally talking about Dotemu and the new Metal Slug Tactics . The little big return of Metal Slug, developed in collaboration with SNK, is an isometric jewel that takes advantage of the art direction of the original actions to decline them in a strategic format. Impossible not to want a copy, perhaps on Switch.
Small big games
Another very interesting title presented at the Summer Game Fest is Planet of Lana, an adventure full of puzzles but not only set in an idyllic world threatened by a sudden space catastrophe, all drawn entirely by hand. A 100% indie with potentially winning gameplay and eye-catching art direction. In line with Planet of Lana also Tunic, the Zelda with a fox as the protagonist that we had already tried at an E3 several years ago, also very interesting but whose development is really going too long. However, it is nice to see him in action again, confirming that the project is far from dead. Other titles worthy of mention are Salt and Sacrifice, a sequel to Salt and Sanctuary, and The Anacrusis, a co-op game for the Gamepass that on the one hand
sports
very interesting graphics, but on the other a gameplay that certainly does not shine for ideas and execution.
Kojima mon amour
Hideo Kojima: a new vision of the future for the legendary designer. Partly useless and partly interesting is the segment dedicated to Hideo Kojima who shows himself in public for some touching reflections on his approach to game design and the chosen themes that, after the pandemic, could lead him more towards joy than towards pain and dystopia. Of bright ideas, it is appropriate to say "more sunny", as for example Boktai, the good Kojima has had many, and it would not be bad at all to see him again at work on something similar if not as surprising. In the meantime, it will be a pleasure to settle for Death Stranding Director's Cut for
PlayStation
5, whose trailer powerfully recalled the atmosphere and mechanics of the classic Metal Gear.
Strategic and co-op
Two Point Campus:
Sega
takes us to university through a potentially very entertaining management software. Two Point Campus makes its public debut at the Summer Game Fest, from the same authors of the delightful Two Point Hospital. Once again there is talk of a management system that recalls the golden years of Peter Molyneux's Bullfrog. This time we will not have to deal with a hospital, but with a university campus, between daily rigor and nocturnal madness. The setting is peculiar, in some ways risky, but the game looks like a fun bomb. Similar to Two Point Campus here is Jurassic World: Evolution 2, a follow-up to the management software for all signed by Frontier Development.
Also during the night of the Summer Game Fest, several PVE games designed for the coop made their appearance, we have revised the promising Left 4 Blood, from the same authors as Left 4 Dead, and a surprise we weren't expecting: Evil Dead. Based naturally on Sam Raimi's horror, Evil Dead amazed with its flashy graphics and iterative but still very convincing gameplay. Could it be that once we saw the logo we all expected the worst?
Finally Elden Ring
Elden Ring: Hidetaka Miyazaki is back and declares himself the undisputed star of the evening. The emotion of the fans was palpable! Skipping the rest, we arrive at the main dish that concluded the evening. Elden Ring is beautiful, very beautiful. We still don't know how the gameplay that led to From Software's worldwide success will work in an open world, but there isn't a moment of the trailer shown that wasn't pervaded by an extraordinary charm to say the least. More than a
Zelda Breath of
the Wild structure, what little
we have seen
has prompted us to imagine a more segmented game world, typical of "metroidvania". Doubts also about the involvement of George Martin, nothing seen except the name of the writer seemed to propose stylistic features that led back to his works. Technically
we could have
expected more, but stylistically there is really nothing to complain about, other than this connection with Dark Souls that some would have liked less flashy
in favor of
a more original approach. Of course, no one was already expecting a release date:
Elden Ring will be
released on PC and for all consoles of the old and new generation, excluding Switch, on January 21, 2022, several months than expected.
Hai noticed errors?