Xbox Game Pass, June 2021: the third release and the first games of July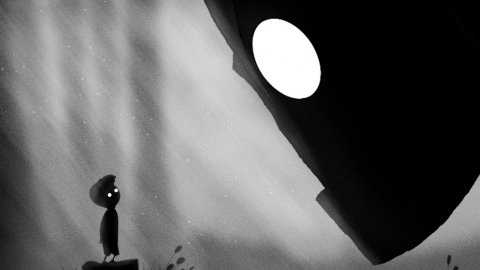 Xbox Game Pass, June 2021
Xbox Game Pass
continues to expand in this rich June 2021, also reaching the third official release for this month, which does not always occur, in addition to some titles arriving right on the first day of July, for a really very summer start full. On the other hand, the centrality of the
Microsoft
service with respect to the entire Xbox ecosystem became clear once more during the Xbox and Bethesda conference
at E3 2021
, where we saw a really busy schedule between this summer, the autumn coming and also 2022, although it was still absolutely not final. Not only that: this importance was also emphasized by the fact that
Windows
11 will integrate Xbox Game Pass natively.
Let's go and see this new batch of games, among those already available and coming in the next few days, waiting for further news for the first part of July. In the meantime, we also remind you of the games of the second round
of June 2021
and those that will leave the catalog at the end of this month, on which it is therefore advisable to focus on if they are in your interests.
Dungeons & Dragons: Dark Alliance - PC and Xbox, June 22
Carrying a truly historic name, Dungeons & Dragons: Dark Alliance is an action RPG of considerable interest to anyone fascinated from role-playing games, based on the official license of the most famous of these, set in the Forgotten Realms and in particular in the glacial tundra of Icewind Dale. It is true that at the base of this title are in fact the classic rules of the RPG, however the gameplay has clear action elements, and the presence of cooperative multiplayer is a fundamental feature of the whole structure. In the game we can use a warrior, a rogue, a barbarian and a ranger, corresponding to as many well-known characters of the historical lore of Dungeons & Dragons: the characters of the cast are none other than Drizzt Do'Urden and his legendary companions, or Catti-brie , Bruenor and Wulfgar, battling some of the most iconic monsters and creatures from the Dungeons & Dragons bestiary, such as Ice Giants, Beholder, White Dragons, and various others.
To find out more, we refer you to the review of Dungeons & Dragons: Dark Alliance.
Worms Rumble - Cloud, Xbox and PC, June 23
Continuing the long Team17's Worms Rumble tradition represents a distinct digression in a somewhat different style than what we've been used to seeing all these years. Instead of a turn-based strategy, the game in question presents a "2.5D" real-time action game structure, in the sense that it is represented with three-dimensional graphics but the action is mainly based on a two-dimensional plane, with action elements and platform. It is a competition-based online multiplayer game, featuring battles within various arenas for 32 cross-platform players, with the ability to take part in different game modes. As per tradition, here too the worms can count on a large arsenal of weapons and special equipment that modify their mobility, to be used in a tactical way to overwhelm the opponents. Worms Rumble launches directly within Xbox Game Pass as far as Xbox platforms are concerned.
Iron Harvest - PC, June 24
The metal giants of Iron Harvest have entered these days to be part of the Xbox Game Pass, thus allowing a wider audience the opportunity to try this interesting real-time strategy developed by King Art Games and published by Deep Silver. As you can see from the images and videos, the game is characterized by a very particular setting: it is in fact an alternative version of the 20s of the twentieth century, in which technology, after the Great War, has evolved in a different way from how used we are. In a sort of steampunk of a different kind ("dieselpunk"), progress has gone in the direction of mechanics pushed to the extreme, with battles that are fought using huge mobile and armored machines still connected to early 20th century technologies but decidedly more advanced terms of movement and destructive capacity. Iron Harvest features three large single player campaigns with different stories and various multiplayer modes, both cooperative and competitive.
You can get to know him better in the Iron Harvest review.
The contribution from EA Play in this last juncture of June concerns Need for Speed: Hot Pursuit Remastered, or the remastered version
of one of
the most popular chapters of the historic racing series by Electronic Arts. By Stellar Entertainment, which has now become an expert in the sector after carrying out the same operation with Burnout Paradise Remastered, the game recovers much of the original spirit of Need for Speed ​​between clandestine races and chases with the police, but with a technical framework of considerable thickness as well as variations and improvements applied to the gameplay between the control system, modes, options and more that make it still perfectly enjoyable, as also reported in the review of Need for Speed: Hot Pursuit Remastered a few months ago. Cross-platform multiplayer is present on all platforms, all original content and DLCs released after launch, such as additional modes Armed and Dangerous and Lamborghini Untamed.
Prodeus - PC, June 24
Inspired by the great classics of the genre, Prodeus is designed to be a cross between a first person shooter from the golden age, in the style of Doom, Quake and the like, and a modern game. A "Boomer Shooter", as the authors of Bounding Box Software call it, with an aesthetic that recalls the classic one, as well as the level design and gameplay elements, but everything is rendered through modern techniques in a mix that creates a very special effect.
Launched in early access, the game has been a great success thanks to its originality but also to the adherence to the traditional canons that put the gameplay first, in a fast and adranlinic action like not seen since time. The presence of a complete level editor also allows you to fully customize the game experience and involves the community in a constant enrichment of contents. A shooter created by fans of the genre, for fans.
Banjo-Kazooie: Screws and Bolts - Cloud, July 1st
The Rare Replay collection has already been present for some time on Xbox Game Pass and in itself represents a beautiful cornucopia of varied games and experiences in the pure style of the British software house, while in this case we are dealing with the release of the single Banjo-Kazooie: Screws and Bolts on the cloud, therefore playable also through mobile devices using the technology in question.
Third installment of the series, the game presents a rather different structure from the classic one, as a 3D action platform focused above all on the construction of strange vehicles to assemble starting from various special pieces that can be found around the levels ,
in order to
put together different types of vehicles able to move different environments and with various characteristics. The aim is obviously always to fight against the witch Gruntilda, but in this case through a series of challenges focused on exploration, puzzle solving and this particular building and driving system.
Bug Fables: The Everlasting Sapling - Cloud, Xbox and PC, July 1st
Arrived taking everyone by surprise with its particular setting and the great quality with which it was built, Bug Fables: The Everlasting Sapling is a sort of RPG in the style of Paper Mario which tells the epic adventure of the insects Vi, Kabbu and Leif for the kingdom of Bugaria, in search of Everlasting Sapling, a fantastic treasure that seems to guarantee immortality. Recalling the style and gameplay solutions of the classic Nintendo, Bug Fables alternates the exploration of the world, represented in a particular mixture between the 2D of the characters and the 3D of the settings, with turn-based combat. The various abilities and characteristics of the characters are applied not only to the clashes but also to the possibilities of movement and interaction with the scenarios and NPCs, thus mixing puzzles and puzzles with narration and fighting in full RPG style. In case you haven't tried it before, don't miss out on this opportunity on Game Pass.
Gang Beasts - Cloud, Xbox and PC, July 1st
Putting scrolling brawler and party together game, Gang Beasts stages a very peculiar multiplayer that has rather gelatinous and rubbery characters as protagonists, characteristics that obviously have unexpected effects on the game itself. Developed by Boneloaf and published by Double Fine and Skybound Games, the game has met much more success with users than with critics, one would say, as is often the case with strange but heavily focused on group multiplayer action.
The presence of absurd levels, full of obstacles and traps of different types, in addition to the strange effects of physics applied in a "deviant" way to the gelatinous bodies of the characters, makes the fighting and platforming action a sort of madness multiplayer that focuses on demented comedy, released by the simple gameplay. In short, if you know games like Totally Reliable Delivery Service or Human Fall Flat you already know what to expect: laughs in company.
Immortal Realms: Vampire Wars - Cloud, Xbox and PC, July 1st
For those in the mood for a little strategy, Immortal Realms: Vampire Wars has to offer themed action but also a very fascinating setting, all centered around a fantasy and vampire world. The game mixes elements from Total War, turn-based battles and a story based on battles between different types of vampires and humans, within a region divided into various kingdoms each dominated by a particular species of creatures. On the lands of Warmont reigns the ancient lineage of Dracul, who have found a feeble peace with humans as long as they continue to volunteer for sacrifices, while to the east we find Mourterra, the land of the dead and to the north the mystical clan of the Moroia with the their mysterious magical powers. The fragile balance between these lands is broken, and the result is clashes between clans of assorted vampires. Immortal Realms: Vampire Wars is basically a turn-based strategy with 4X elements, characterized by a particular somewhat dark fantasy scenario.
Limbo - Cloud, Xbox and PC, July 1st
Real revelation at the time of its launch in 2010, Limbo represented not only a dazzling debut for Playdead, but also the (re) discovery of a type of game all about level design and high-level challenge. Although to see it it may seem like a title focused above all on the particular graphic style and the dark atmospheres, which obviously are still fundamental components of his particular alchemy, Limbo is not only this, being also strongly focused on puzzle solving and a certain skill in action between platforms. In all this, however, there is also a particular silent narrative that opens up to different interpretations and reveals itself in a more complete way, but still remaining open, only reaching the end. It is a truly unforgettable journey, one that many have probably already done before but that is always worth trying again from time to time. If it's your first time, dive in as soon as possible.
Have you noticed any errors?