-23% on the special Seagate PS4 hard drive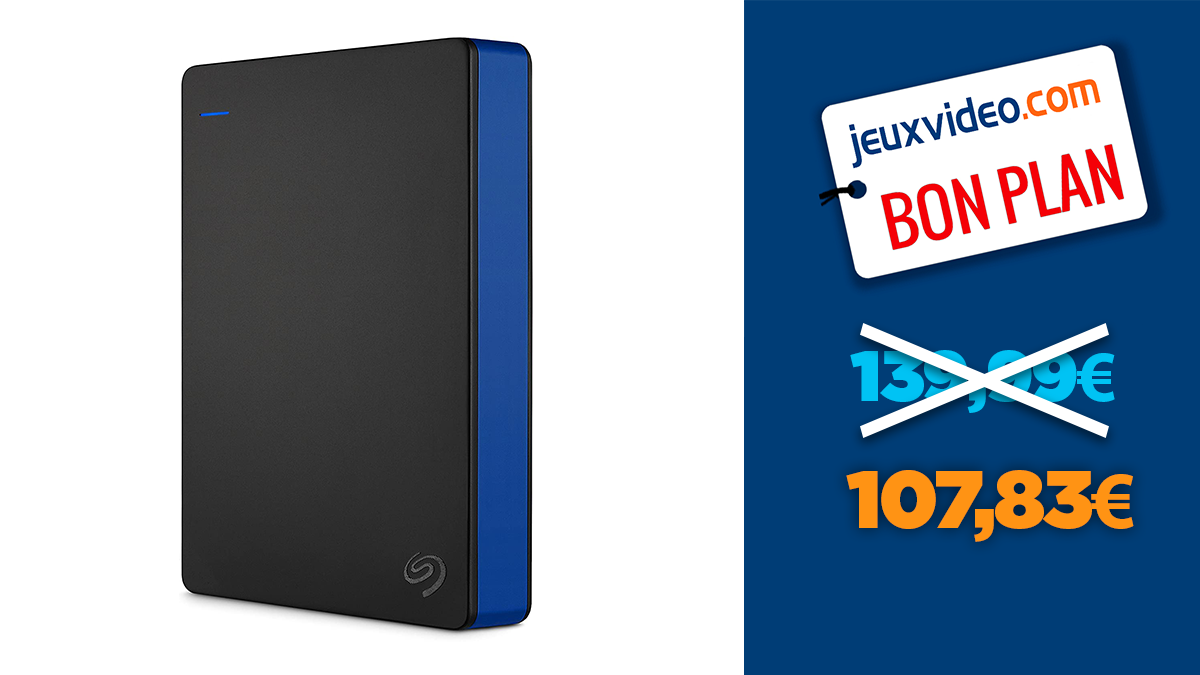 Amazon promo: Seagate Game Drive 4TB
The games are like the content that is offered to us, the more time passes and the more they tend to be massive. It must be said that the graphics, the gameplay mechanics, the artificial intelligence, all that weighs and takes up space. Today's consoles are sometimes at a loss when it comes to the new open-world AAA game that requires more than half a terabyte of storage.
It's a thing of the past with this Seagate Game Drive Hard Drive, specially designed for storing
PS4
games. And (the real ones know), this hard drive
sports
the magnificent colors of the Playstation 2,
Sony
console that has marked the minds of gamers for generations to come.
Buy Seagate Game Drive 4TB for € 107.95 instead of € 139.99
What you need to know about the Seagate Game Drive 4TB
This Seagate brand external hard drive is compatible with the PS4, PS4 Slim and PS4 Pro. To use it, simply plug it into the console and follow the instructions. With its 4TB, you can install up to 100 games.
Also read:
Find all of our
great deals on
gaming, hardware and high-tech The best SSDs and hard drives, internal or external, on promotion The best current promotions on PS4 games