Xbox / Bethesda, Roblox, Gothic Remake: What's new this week?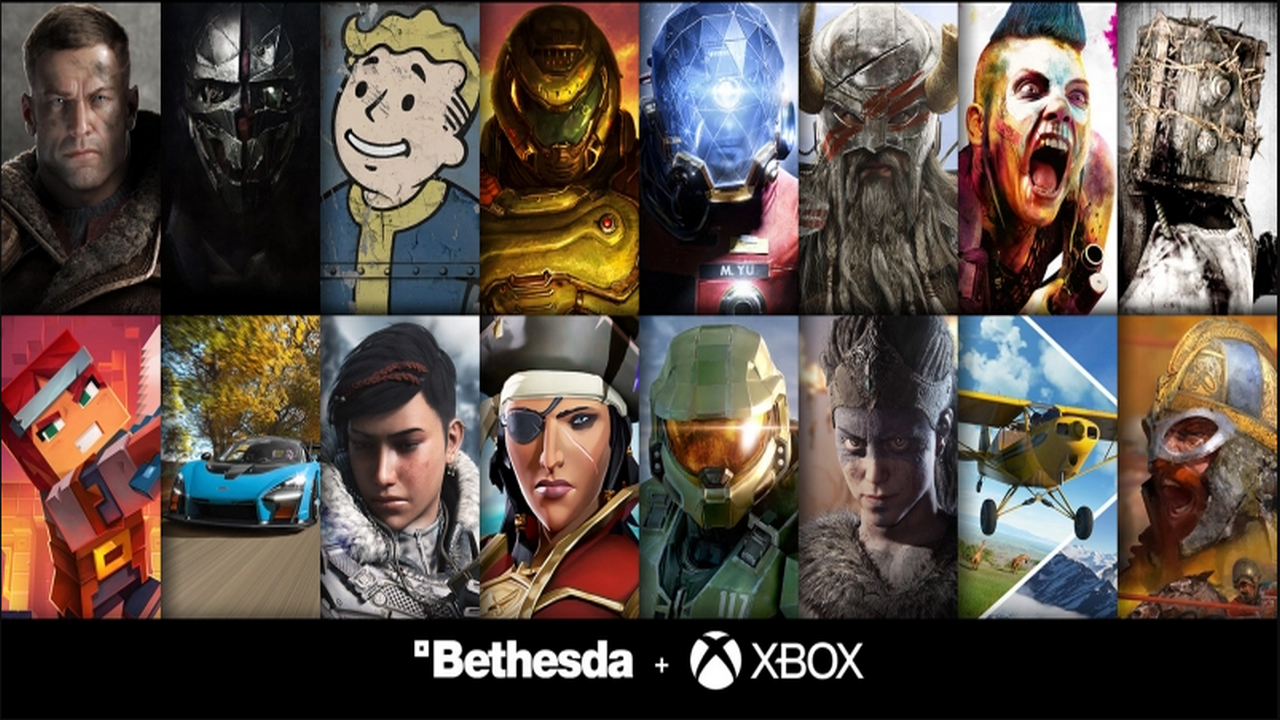 Xbox / Bethesda, Roblox, Gothic Remake
Sales figures, studio buyouts, financial reports… if these topics interest you, you've come to the right place. Each week, we will come back to the economic news of video games in this section. On the program for this edition: the acquisition of ZeniMax Media / Bethesda by
Microsoft
officially recorded, the IPO of Roblox or the announcement of the studio responsible for developing the remake of Gothic.
Bethesda officially joins Xbox
"It's a great day for Xbox," Phil Spencer, CEO of the brand, said on Tuesday. Microsoft has completed the acquisition of ZeniMax Media, parent company of Bethesda, for 7.5 billion dollars. One of the biggest buyouts in the history of the industry, ahead of King (Candy Crush) by Activision Blizzard ($ 5.9 billion), and behind the acquisition of Supercell (Clash of Clans, Clash Royale ) by Tencent ($ 8.6 billion). There are no longer 15 Xbox studios, but 23 with the integration of id Software (Doom), ZeniMax Online Studios (The Elder Scrolls Online), Bethesda Game Studios (Fallout, The Elder Scrolls), Arkane (Prey, Dishonored, Deathloop), MachineGames (Wolfenstein, the upcoming Indiana Jones game), Tango Gameworks (The Evil Within, Ghostwire Tokyo), Alpha Dog (MonstroCity: Rampage) and Roundhouse Studios, which represents nearly 2,300 employees. Microsoft intends to "give these teams the best foundation for them to continue their great work" by letting them "continue to develop games as they always have". Spencer said the goal is "to provide excellent exclusive games on platforms where Xbox Game Pass is available", while respecting "some contractual obligations". Long-term follow-up, The Elder Scrolls Online will for example remain available on Sony consoles, while Deathloop and Ghostwire Tokyo will first be released on PS5 - a "temporary console exclusive" negotiated upstream - and PC. Finally, it should be remembered that Microsoft is seizing not only successful studios and licenses which enhance the attractiveness of Xbox Game Pass, but also technologies such as Orion, which "optimizes game engines for streaming", and the powerful id engine. Tech (Doom, Doom Eternal ...).
Roblox valued at more than 38 billion dollars
The Roblox company - publisher of the eponymous creative platform - made its first stock exchange listing last Wednesday. At the close, its stock price was set at $ 69.50, which would value the California company at more than $ 38 billion, more than the 37 billion Electronic Arts for example. Created in 2006, Roblox has exploded in recent years and especially in 2020 under the effect of the health crisis, today claiming 33 million daily active users, half of whom are under the age of 13. Accessible on PC, mobile and Xbox, the platform makes it possible to create games, to share them and even to derive an income from them for the creators of the most popular games, thanks to the possibility of integrating paid options (cosmetic items, special capacities ...) offered against a virtual currency (the Robux). Last year, Roblox revenue soared 82% to $ 1 billion, and the company expects to do even better in 2021 ($ 1.5 billion).
Gothic Remake in the hands of a new studio
The ever-growing studio family THQ Nordic, a subsidiary of the ogre Embracer Group, has welcomed a new member: Alkimia Interactive. This Barcelona-based studio was set up last summer, bringing together "a team of RPG enthusiasts" whose first project is a remake of Gothic, originally developed by Piranha Bytes, a German studio. which is also part of THQ Nordic. Gothic Remake was formalized in February 2020 for release on PC, PS5 and Xbox Series at a date unknown at the moment. The first fruits of the work of Alkimia Interactive, which also continues to recruit developers, will be shown "in the coming months".
United States: a record February
4.6 billion dollars, that's what the video game market in the United States generated in February. As revealed by NPD Group, this represents an increase of 35% over one year, and a new record for a month of February. A performance driven in particular by hardware sales ($ 406 million), up 121% compared to February 2020. Leading figure: the Nintendo Switch, which dominates both in number of units sold and in number of units sold. money generated, achieving the best performance in the field - all consoles combined - in a month of February since the Wii in 2009. In addition, sales of the Switch now exceed those of the Nintendo DS in value, thus becoming the Nintendo console that generated the most money behind the Wii and the seventh in US history. The PS5 is the second best-selling console in February, and it also sets a record: no other console has made so much money from sales after four months on the market. In terms of games,
Super Mario 3D World
+ Bowser's Fury is ahead of Call of Duty:
Black Ops Cold War
, Persona 5 Strikers,
Marvel
's Spider-Man: Miles Morales and Madden NFL 21 in the ranking of the biggest hits for February, without even including its sales. on the eShop. Little Nightmares 2 also signs a good performance with its sixth place. The complete rankings can be found here.
V1 Interactive (Disintegration) closes its doors
Founded in 2014 by Marcus Lehto, co-creator of Halo, the V1 Interactive studio has announced its closure. Its first game, Disintegration, launched last June on PC,
PS4 and Xbox One
for € 49.99 and has never managed to attract gamers with its concept mixing FPS and real-time strategy. Proof of this is that its multiplayer servers were shut down three months after its release, leaving only a single player campaign far from convincing. The title was developed by a team of 30 people with the support of the Private Division label, a subsidiary of Take-Two Interactive which notably publishes The Outer Worlds. Marcus Lehto said that the employees of the studio will benefit from support to find work.
Briefly in industry news
Released on February 11 on PC, PlayStation, Xbox and Switch, Little Nightmares 2 has already passed one million copies. Its predecessor had taken more than a year to reach this sales milestone. Good performance also for Loop Hero, rogue-lite edited by Devolver, which sold 500,000 units in one week. It's only available on PC since March 4. For its part, 13 Sentinels: Aegis Rim is at 400,000 sales on PS4. Hailed for its narrative qualities, the title Atlus and Vanillaware was entitled to a French translation for its Western release last September. Humble Bundle raised more than $ 30 million for a total of 224 charities in 2020, with for example $ 8.1 million donated to Médecins sans frontières, Direct Relief, International Rescue Committee and Partners in Health to fight Covid -19. Sumo Group has launched its publishing label Secret Mode, which aims to support projects of its own internal teams, but also "creative little pearls" from independent studios. Epic Games continues its legal battle against
Apple
and Google. After filing similar lawsuits in the United States and Europe, the firm filed a lawsuit against Google in Australia, denouncing "its dominant position in the distribution and payment system of mobile applications." Omeda Studio raised $ 2.2 million to create a new MOBA, called Predecessor, reusing Paragon's assets, which was abandoned by Epic Games in 2018.
Other business news for the week of March 8:
Sony, Nintendo, Microsoft: The console gaming market would exceed $ 50 billion in spending in 2020 Loot boxes - Germany wants to put warnings on boxes of games including loot boxes Loot boxes - Players will spend 20 billion dollars in loot boxes by 2025 according to a study