When Draghi walked straight into Bitcoin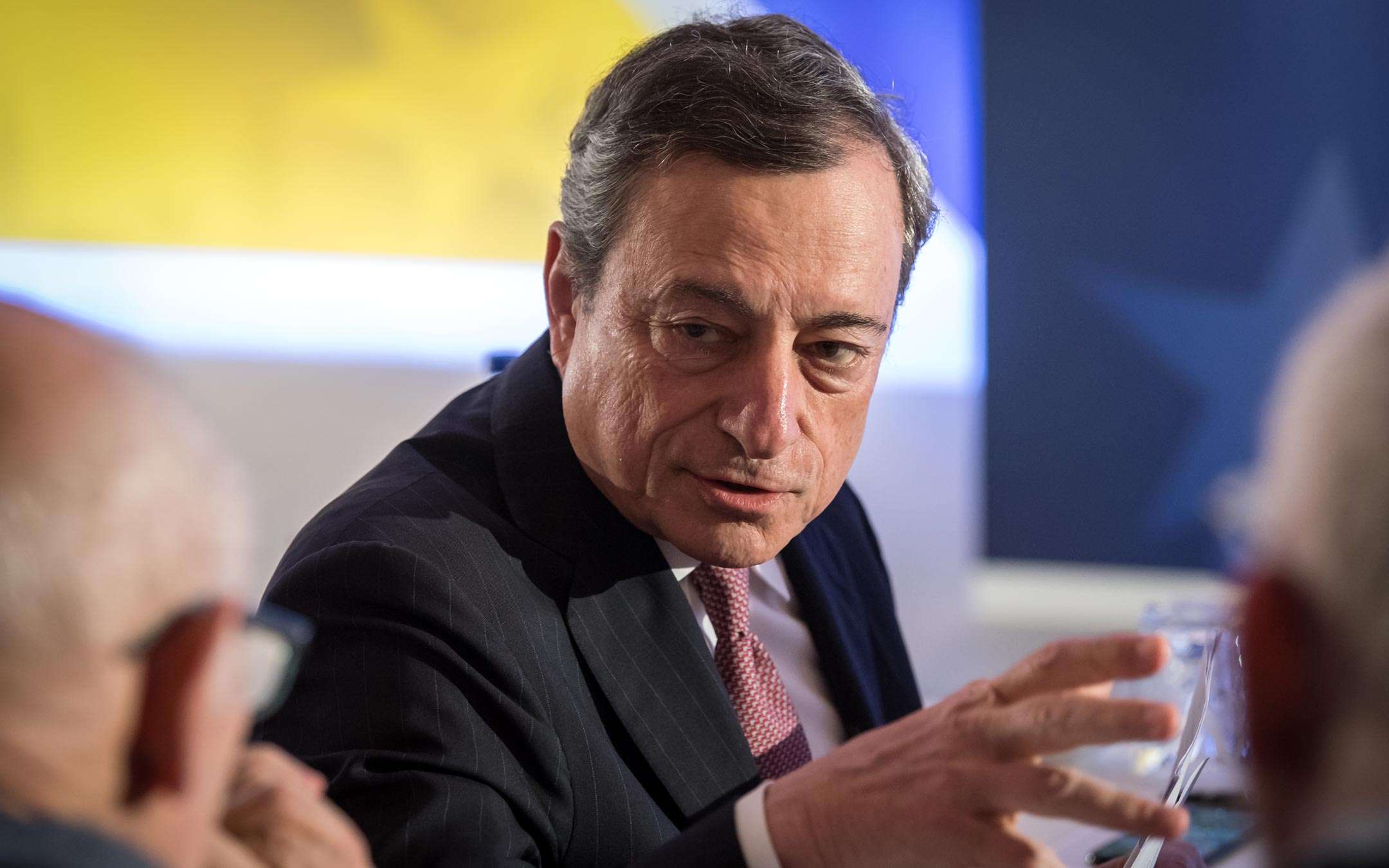 We have already wondered
what will happen
to initiatives such as Cashback and Immuni with the inauguration of the new government led by Mario Draghi, but sifting through the archives of interviews released in the past we have found a rather interesting one on the subject of Bitcoin.
Mario Draghi on Bitcoin (in 2018): it is not a currency
It was February 2018 and the current Premier was still at the head of the European Central Bank in the role of President. On the occasion of the exchange with Debating Europe, an Italian student answered the question posed by Italo: "If you were a young university student like me, would you invest in Bitcoin?".
It is not up to me to tell Italo what do, but frankly I would think about it carefully. A euro today will also be a euro tomorrow, its value is stable. Bitcoin's value fluctuates strongly. I would not call Bitcoin a currency for this reason or another: the euro is backed by the European Central Bank, the dollar by the Federal Reserve, the currencies are backed by the central banks of their governments. Nobody does it with Bitcoin.
A clear response, albeit with diplomatic tones, which warns of the risks associated with the volatility of investing in Bitcoin (and in other currencies that are not stablecoins). There is also a clarification on the hypothesis of interventions from Frankfurt in the field of crypto.
However, I have seen many of you ask questions about the possibility that the European Central Bank bans or regulates Bitcoin. Doing so is not the responsibility of the ECB.
In the following days the ECB itself also intervened, via social media, to reiterate the concept with an infographic with a rather explanatory title ("Why is Bitcoin not a currency?") listing the reasons supporting such a statement.
Want to
know more about
#bitcoin? Take
a look at
our Explainer! https://t.co/zxFzqCmiFc #AskDraghi #ECBYouthDialogue @debatingeurope pic.twitter.com/L7PEtzQYj1
- European Central Bank (@ecb) February 13, 2018
More than three years have passed. At the time, to buy 1 BTC it took between 7,000 and 8,000 dollars. Just a couple of months earlier, the virtual currency had reached what was then its all-time high of nearly $ 20,000. Today, the cryptocurrency is trading at around $ 48,500 after breaking through the $ 50,000 ceiling for the first time last month. The very concept of the asset has also changed, now no longer reserved for a narrow niche of visionaries or daring investors, but capable of attracting the attention of traditional financial institutions.
Source: Debating Europe on YouTube