Single player video games sell more in physical format, for Christopher Dring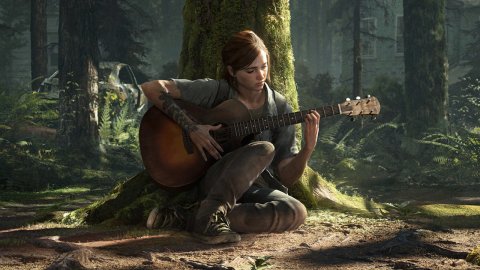 Single player video games sell more in physical format
Today we talked to you about how the UK video game market has shifted to digital globally. As much as 85% of the games sold in 2020 in the UK were digital. Before being able to give up on the physical format, however, Christopher Dring of GamesIndustry wanted to analyze the situation better. From the data in its possession, in fact, experiences with a strong single player component still sell much more in physical format.
Dring, in fact, wanted to divide the data published in these hours in order to analyze in a more precise the current sales trends. It is true, in fact, that in 2020, also due to the
COVID
-19 pandemic, the digital video game market has seen a real boom. Games like Call of Duty:
Black Ops Cold War
, for example, have sold over 70% of copies through digital stores.
The GamesIndustry boss, however, has noticed a strong correlation between online games and sales digital. In other words, the more a video game has parts that do not require an internet connection, the more likely it is that it will still be bought in physical version. For example FIFA 21, which alongside FUT a long series of single player modes, sold "only" 52% of digital copies.
This is more evident in games whose offline percentage is more prevalent: digital sales of Assassin's Creed Valhalla were 40%, those of
Marvel
's Spider-Man: Miles Morales 32% and those of
The Last of Us
Part II 36%. This could be related to the fact that games with a story, once completed, could be resold, but also to issues of collecting or the generally higher average age of single player players.
---
Mortal Shell Enhanced Edition Is Coming To Next-Gen Consoles
Xbox Series X/S and PS5 owners are getting a great surprise with Mortal Shell as the Enhanced Edition is on the way. Playstack along with developer Cold Symmetry has gone to painstaking work to upgrade the game for both consoles so that it really shows off the design and beauty to it as your hacking up enemies clad in armor. This is essentially a fully remastered version of the game, which is kind of insane to talk about since the game barely came out in August 2020. The game will be released digitally on March 4th, 2021 for both consoles for $30., But if you're interested in waiting for the special physical edition, that one will come with an exclusive 140-page artbook of never-before-seen concept art and illustrations from development, as well as an exclusive reversible cover and art postcards, which will sell for $40.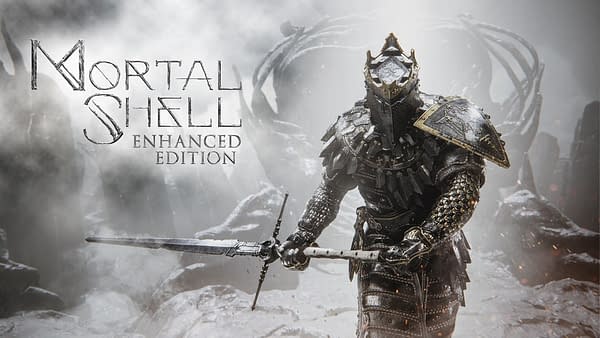 You look even more fearsome and not up for anyone's problems in 4K. Courtesy of Playstack.
Mortal Shell: Enhanced Edition provides a superior spectacle of the game's haunting beauty, with rich, meticulous details never seen before on consoles. Along with gorgeous upgraded textures and razor-sharp 4K resolution, it will deliver an uncompromised 60 frames-per-second gameplay on PS5 and Xbox Series X. This remaster has been calibrated to take full advantage of the PS5 DualSense controller's suite of immersive technologies. From the whispering sounds and heartbeat vibrations that resonate from your controller as you approach a new Shell, to the impact you feel in the palm of your hands as you utilize the harden mechanics, this enhanced edition gives PS5 owners a rich physical connection to the game's dangerous and ruthless world like never before.
Enjoyed this article? Share it!About Gavin Sheehan
Gavin is the current Games Editor for Bleeding Cool. He has been a lifelong geek who can chat with you about comics, television, video games, and even pro wrestling. He can also teach you how to play Star Trek chess, be your Mercy on Overwatch, recommend random cool music, and goes rogue in D&D. He also enjoys hundreds of other geeky things that can't be covered in a single paragraph. Follow @TheGavinSheehan on Facebook, Twitter, Instagram, and Vero, for random pictures and musings.