Paradox: event in May, news on Vampire the Masquerade?
Paradox
The coronavirus pandemic does not stop Paradox. The Swedish publisher and developer has in fact decided to organize its convention anyway, where it will announce to the public several news currently in development for its IP catalog and beyond. Obviously given the health situation the entire event will be held online, just like other events including the most recent BlizzCon.
As reported by the official website of the event, the Paradox convention (called PDXCON Remixed) will be held from 21 to 23 May 2021. Registration is completely free: in fact, you just need to sign up via a Paradox account to
be able to
watch all the news that will be presented including (as anticipated on social media) even something completely new, probably an unreleased video game still kept hidden. There will probably also be news for the works already published, including possible additional content for Crusader Kings III.
The Paradox Convention could however also be the right opportunity to find out how the publisher has moved for Vampire The Masquerade : Bloodlines 2. As you may recall, in fact, the game was recently postponed and the release date still remains an unknown. In addition, the development has been entrusted to another team, with Hardlab Suits being effectively excluded from production. Who knows if during the three days of events there will be no space to clarify even a decidedly controversial situation.
PDXCON REMIXED is coming!
Our gaming convention is back, in a fully digital format, on May 21st - 23rd! Join us for a weekend full of panels & games! (We might also announce something new… 👀).
Sign Up for free here: https://t.co/AEB4b3VjXJ pic.twitter.com/1mBUE22MlU
- Paradox Interactive (@ PdxInteractive) March 13, 2021
In addition to conferences and panels, Paradox will also organize a series of fan events. Among these, Q&A with fans have already been announced, workshops whose details are unfortunately not yet known and some challenges that will give prizes (still of an unknown nature) to all those who decide to take part. It therefore promises to be a really interesting weekend for PC players and obviously we will not fail to update you with all the news that will be revealed during the convention.
Cities: Skylines is another successful game published by Paradox. You can retrieve the
Nintendo
Switch version on Amazon.
---
Paradox Interactive Reveals Several Updates For Surviving Mars
During the Paradox Insider event this weekend, the company revealed a ton of updates on the way for Surviving Mars. Paradox Interactive had a lot to talk about with the game as it has officially surpassed five million players, and has gone back under the development of the Abstraction Games team. With these reveals came two announcements, the first being that there is a free Tourism Update on the way that will be added on March 15th for all players, but there's also some paid content on the way the same day as they've partnered with community Modder Silva for an In-Dome Buildings Pack. Both of which we have details and trailers of below. Finally, the game will be getting a full-fledged expansion pack sometime later in 2021, but details were kept secret for now.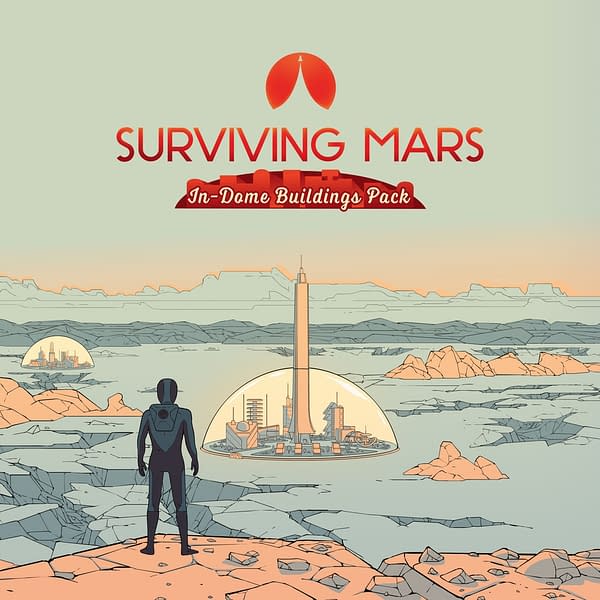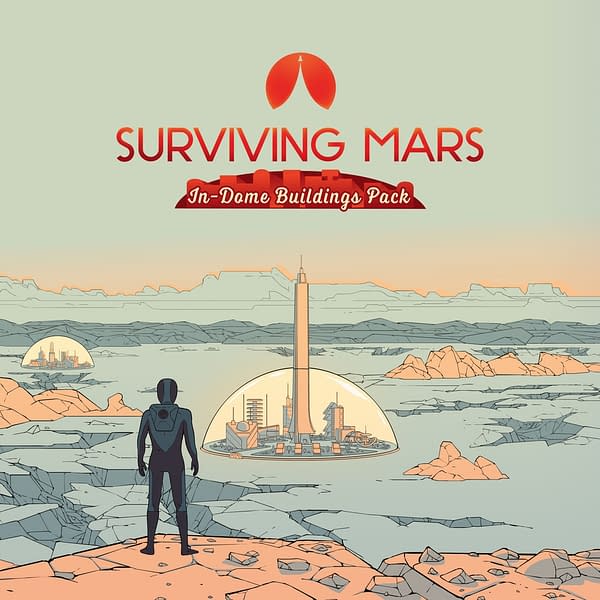 Credit: Paradox Interactive
Developed in partnership with long-time community modder Silva, the In-Dome Buildings Pack continues Paradox's commitment to supporting outstanding content creators in its community. This content creator pack introduces 8 buildings and a host of technical additions to expand housing and community options. The In-Dome Buildings Content Creator Pack can be purchased for a suggested retail price of $4.99 USD/€4.99 Eur/£3.99 GBP on Steam, Xbox One, PlayStation 4, and other online retailers. The In-Dome Buildings Pack Includes:
Habitats for Humanity
Smart Apartments (Habitats, Large)
Seniors Residence (Habitats, Medium)
Large Nursery (Habitats, Large)
Dome Sweet Dome
Medical Post (Dome Services, Small)
Security Post (Dome Services, Small)
Hospital (Dome Services, Large)
TV Studio Workshop (Dome Services, Large)
School Spire (Dome Spires, Spire)
The Tourism Update is free for all Surviving Mars players and revamps tourists, introduces a RC Safari, adds buildings, and more. With this update, players can expect to see some of their most-requested tourism features, such as Holiday Experience rating rewards and consequences.
Happy Holidays – Tourists will now rate their stay in your colony to determine their Holiday Experience Rating. That rating will determine what rewards, funds, and additional tourist applicants players will receive.
Movin On Up – Hotels can be built after completing the Smart Homes research to increase tourist comfort and raise satisfaction. Players can also build a Low-G Amusement Park that adds a boost to each tourists' Satisfaction stat.
Rover Safaris – Set waypoints at places of interest and let tourists go sightseeing around your colony for increased satisfaction. Players can order an RC Safari from Earth, or build it on their own after completing the Rover Printing research project.
Enjoyed this article? Share it!About Gavin Sheehan
Gavin is the current Games Editor for Bleeding Cool. He has been a lifelong geek who can chat with you about comics, television, video games, and even pro wrestling. He can also teach you how to play Star Trek chess, be your Mercy on Overwatch, recommend random cool music, and goes rogue in D&D. He also enjoys hundreds of other geeky things that can't be covered in a single paragraph. Follow @TheGavinSheehan on Facebook, Twitter, Instagram, and Vero, for random pictures and musings.