Masks on offer: how to check the certificate?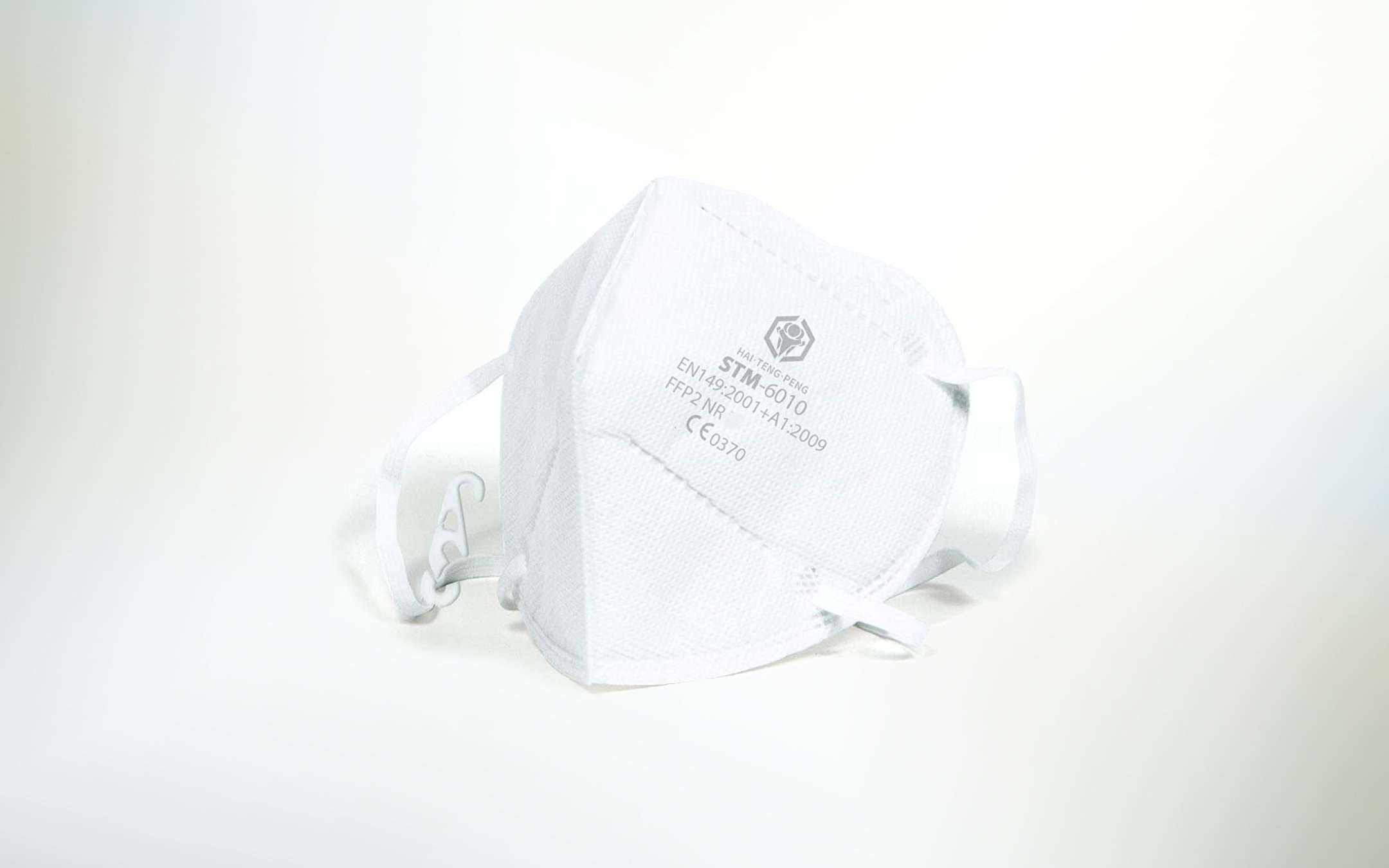 Masks on offer
In these hours of restrictions and resurgence of infections throughout Italy, it is useful to understand how to check if the masks on offer purchased online at advantageous prices can be truly protective, certified and approved for the type of protection to be achieved. br>
Recent events demonstrate the importance of knowing the details, understanding what you are buying and thus avoiding falling into verbal traps that can lead us to dangerous - as well as wrong - choices. In fact, the investigations underway are known both on large batches of imported surgical masks, and on masks as well known to the public as - now - to the prosecutors.
How to check the masks that are in place to buy?
A first important information in this sense is provided by Accredia, "Italian accreditation body", which summarizes the information necessary for a product to be verified. As explained, if a PPE has been screened by a notified body, it must report:
name and identification number of the notified body; name and address of the manufacturer and, if the application is submitted by the authorized representative, the name and address of the latter; identification of the PPE covered by the certificate (type number); declaration in which it is certified that the Type of PPE satisfies the applicable essential health and safety requirements; if the harmonized standards have been applied in whole or in part, the references of those standards or parts thereof; if other technical specifications have been applied, their references; where applicable, the performance level or class of protection of the PPE; for PPE produced as single units to suit a single user, the range of permitted variations of the relevant parameters based on the approved base model; the date of issue, the expiration date and, if applicable, the renewal date (s); any conditions related to the issue of the certificate; for category III PPE, a statement that the certificate must be used only in combination with one of the conformity assessment procedures referred to in Article 19, letter c). A specific European database (NANDO) contains the various entities, with all the necessary details: the number that distinguishes them is one of the essential information that the product must show in order to make a safe purchase.
Generic information on facsimiles of certificates presented in support of FFP2 and FFP3 type PPE that contain words such as "Qualified Certificate", "Protective Mask" or "Contrast
COVID-19
" are not required by current legislation and indeed represent an element that can be confusing final consumers and of whom we must be wary by paying the utmost attention to the actual compliance of the PPE that is proposed.
Another useful tool is a search engine available on the Ministry of Health website, very precise but, at the time itself, not easy to use. You can access it here.
A special infographic (here) summarizes all the essential information to
be able to
carry out your verification.
An example In light of the greater danger of contagions of the so-called "English variant", the general advice is to put aside the "community" masks, limit the use of surgical ones and prefer FPP2 in most cases. In short, it is better to guarantee for oneself and for others a more efficient filter, but after a careful check on the available certification.

Let's start with an offer available in these hours on Amazon: 25 certified FPP2 masks, individually packaged, called STM-6010 and available at the advantageous price of 0.80 euros each. In this case, the promised certification is EN 149: 2001 + A1: 2009 of the body 0370 (APPLUS). The data are therefore explicit and verifiable, as well as in many (not all) other offers available online.






---


10 deals you don't want to miss on Saturday: $1 N95 masks, $18 Wi-Fi extender, $17 teeth whitener, $7 smart plugs, more © Provided by BGR Amazon Deals
Happy Saturday, bargain hunters! The weekend has arrived, so we're turning in a pared-down version of our daily deals roundup that focuses solely on 10 of the best deals you'll find online this weekend.
Highlights include the lowest price ever for our readers' favorite black AccuMed earloop masks and black AccuMed headband masks, real Kimberly-Clark N95 masks for only $1.16 each when you buy a 50-pack sold directly by Amazon, a big one-day sale on robot vacuum cleaners and cordless stick vacuums from Prescenic (including what may be the most affordable self-emptying robot vacuum out there when you pair it with its special $109 self-emptying base station), another big one-day sale on Teccpo power tools, the ever-popular Colgate Optic White Teeth Whitening Pen for only $17.33 when you clip the 15% Subscribe & Save coupon, Amazon's best-selling $50 Fire TV Stick 4K for only $39.99, wildly popular TP-Link Kasa smart plugs for just $6.75 each when you buy a 4-pack, a best-selling TP-Link Wi-Fi range extender for only $17.99, and the upgraded TP-Link R300 Wi-Fi range extender with gigabit wireless speeds for only $34.99 instead of $50.
Scroll through all of today's best bargains below.
© Provided by BGR AccuMed Face Mask, Black (10 Count)
AccuMed Face Mask, Black (10 Count)Price: $19.99
You Save: $6.26 (24%)
Buy Now
© Provided by BGR AccuMed Face Mask (Headband), Black (10 Count)
AccuMed Face Mask (Headband), Black (10 Count)Price: $19.99
Buy Now
© Provided by BGR Kimberly-Clark N95 Pouch Respirator (53358), NIOSH-Approved, Made in U.S.A., Regular Size, 50 R…
Kimberly-Clark N95 Pouch Respirator (53358), NIOSH-Approved, Made in U.S.A., Regular Size, 50 R…Price: $57.90
Buy Now
© Provided by BGR Up to 36% off Proscenic Robot Vacuum Cleaners & Cordless Vacuums
Up to 36% off Proscenic Robot Vacuum Cleaners & Cordless VacuumsPrice: $116.00 - $295.00
Buy Now
© Provided by BGR Up to 40% off TECCPO Power Tools
Up to 40% off TECCPO Power ToolsPrice: $19.19 - $79.99
Buy Now
© Provided by BGR Colgate Optic White Overnight Teeth Whitening Pen, Gentle Teeth Stain Remover to Whiten Teeth,…
Colgate Optic White Overnight Teeth Whitening Pen, Gentle Teeth Stain Remover to Whiten Teeth,…Price: $17.33
You Save: $3.06 (15%)
Buy Now
© Provided by BGR Fire TV Stick 4K streaming device with Alexa Voice Remote | Dolby Vision | 2018 release
Fire TV Stick 4K streaming device with Alexa Voice Remote | Dolby Vision | 2018 releasePrice: $39.99
You Save: $10.00 (20%)
Buy Now
© Provided by BGR Kasa Smart Plug HS103P4, Smart Home Wi-Fi Outlet Works with Alexa, Echo, Google Home & IFTTT, N…
Kasa Smart Plug HS103P4, Smart Home Wi-Fi Outlet Works with Alexa, Echo, Google Home & IFTTT, N…Price: $26.99 ($6.75/Piece)
You Save: $3.00 (10%)
Buy Now
© Provided by BGR TP-Link N300 WiFi Extender(TL-WA855RE)-WiFi Range Extender, up to 300Mbps speed, Wireless Signa…
TP-Link N300 WiFi Extender(TL-WA855RE)-WiFi Range Extender, up to 300Mbps speed, Wireless Signa…Price: $17.99
You Save: $12.00 (40%)
Buy Now
© Provided by BGR TP-Link AC1200 WiFi Extender (RE300), Covers Up to 1500 Sq.ft and 25 Devices, Up to 1200Mbps, S…
TP-Link AC1200 WiFi Extender (RE300), Covers Up to 1500 Sq.ft and 25 Devices, Up to 1200Mbps, S…Price: $34.99
You Save: $15.00 (30%)
Buy Now