Assassin's Creed: narrative director Darby McDevitt leaves Ubisoft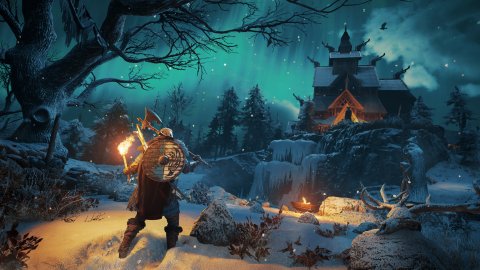 Assassin's Creed
Farewell time also in
Ubisoft
, with the narrative director Darby McDevitt, who previously worked on several chapters of the Assassin's Creed series, who has decided to leave the company and follow "new adventures".
We don't know yet where he will continue his journey, but McDevitt was a character quite present in Ubisoft and especially with regard to the Assassin's Creed series, having taken part in the drafting of the stories and elements related to the narration of several chapters such as Assassin's Creed Revelations, Assassin's Creed 4 : Black Flag as lead writer, Assassin's Creed Unity as co-writer and finally in the new Assassin's Creed Valhalla as narrative director.
His signature recurs in some of the most popular chapters ever in the long fantasy-historical series of Ubisoft, therefore represents an element of considerable importance within Ubisoft and in the franchise in question, with which he has gained experience really thick.
"Special thanks to all the fans and content creators who have supported and enriched our work over the years", wrote McDevitt greeting Ubisoft, "Thank you for your attention! You have my deepest admiration and respect. It was an honor to meet you ".
Also in this case, as happened in the past few hours for Jonathan Warner, director of Anthem, the farewell message is entrusted to Twitter and does not contain particular information on
the future of
the developer:" Today is my last day in Ubisoft Montreal! After a decade of working alongside brilliant people, creating incredible stories and characters from the series and interacting with our wonderful fans, I have decided to go on with a new adventure ", reads the first part of McDevitt's message, of which we look forward to this. point more information about the future.
Source
---
Assassin - Bing News
After 10 years of shaping Assassin's Creed stories and characters, Ubisoft Montreal writer Darby McDevitt is leaving the studio.
Darby McDevitt, the lead writer on Assassin's Creed games like Valhalla, Black Flag, Revelations, and more, has announced that he is leaving Ubisoft after 10 years. McDevitt announced the news on his ...