Overwatch 2, all the news of Blizzard's hero shooter emerged in these hours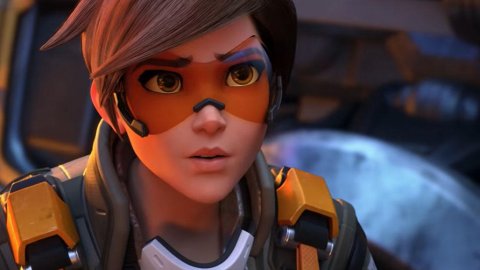 Overwatch 2
The wall of silence collapsed when
Overwatch
2 appeared with a new trailer during the Xbox + Bethesda Showcase on June 12, revealing the release date in early access - October 4, 2022 - and the adoption of a free to play model. This information has essentially sent a community hungry for information and just a few days back from a controversial closed Beta.
Overwatch 2's development has been long and troubled, especially since Jeff Kaplan announced a couple of years ago that the team would focus on crafting, only to leave the company and take over the reins of the project to new director Aaron Keller.
In the meantime, the first Overwatch was experiencing a downward spiral, made up of limited updates and a poor advertising commitment in the midst of the pandemic, which obviously damaged the Overwatch League, however, which ended up in the background despite the ambitious initial intentions.
In short, we had to wait a really long time, and with
a lot of
patience, but
Blizzard
has finally revealed its plans for Overwatch 2, which will make the community talk a lot but seem clear enough in intentions and promises. We also chatted with Aaron Keller himself and his team to learn more, so keep reading this Overwatch 2 preview if you want to learn more about the upcoming relaunch.
Free to play
Overwatch 2, the new Beta is scheduled for June 28th And therefore, free to play. Let's try to better frame this small but important revolution in how Blizzard will bring the game to the general public. It was interesting for us to find that Keller and his parents didn't take the announcement lightly. Overwatch was released over six years ago and the team - which in the meantime has gone through various transformations - had to keep the secret on the making of Overwatch 2 for a very long time, while the plans changed without the knowledge of the fans.
"For us it is an extraordinary moment, I could say liberating," Keller confided during our panel discussion. "We can't wait to find out the reaction of the community, but at the same time we are anxious and we hope that everyone likes the news." The problem is that not everyone liked the news, and the free to play approach has already split the public in two, especially since Overwatch 2 is not a new game in the true sense of the word but, quoting Keller himself, "
the most important
update they have ever developed ".
Some of the heroes of Overwatch 2 The philosophy of the majors has changed over the years and Overwatch 2 reflects this transformation, entering the controversial world of the so-called Live Services. "Instead of developing every aspect of a game, waiting for the right moment and then putting everything in a box, we decided to commit to publishing the content as soon as it is ready and in the long run," explained Keller. And just look at the official calendar to understand this statement: the highly anticipated PvE mode, in fact, will not see the light before next year, when Overwatch 2 will have already completed two seasons, where by season we mean a period of about nine weeks. br>
So let's recap what will happen on October 4th: if you already own Overwatch, the game will update to magically transform into Overwatch 2 at no additional cost. The patch will modify practically everything, from the graphics to the sound - which will be improved - to the gameplay, which will introduce some very important changes that we have already discussed some time ago, such as the transition to the 5 vs 5 formation with only one tank.
Overwatch 2, the game will update to the new version on October 4th The transition to free to play, however, has practically forced Blizzard to introduce another important change: Overwatch 2 will abandon the Chests to adopt a more common microtransaction system. Keller and the others weren't able to go into details because, and they were honest, they haven't even defined them yet: it is an in-game store with a wide selection of cosmetics such as costumes, poses and emoticons. Keller confirmed that players will be able to continue to purchase these optional content without spending a cent, but it is still not clear how, and when we asked what will happen to the currency currently accumulating on Overwatch 1, and if it is worth saving it perhaps thanks to the duplicated in the Forzieri, the director replied that they are still working on this conversion and that this change is also part of a new communication strategy devoted to transparency.
"We want players to go on this journey with us, so we will update them often on our intentions and share our future plans in detail, as evidenced by the schedule we released," said Keller. Regarding the Chests, he then added that "with all the new costumes and cosmetics that we will implement in the first months, the random rewards system would have become frustrating, while now it will be possible to focus on your favorite hero and collect his cosmetics more diligently".
Overwatch 2, PvE will only arrive in 2023 To entice players to commit - or spend? - On cosmetics, Blizzard also introduced two new loot: Mythic costumes and charms. The team plans to offer one Mythic costume per season, but the difference with the Legendary ones is that the Mythic, in addition to being visually more sophisticated - the mask comes alive as the Ultra is performed - is also customizable. The first Mythic costume should be that of Genji, and will allow you to change tattoos, weapon appearance and clothing colors. The charms, on the other hand, are real cosmetic gadgets that players can hang on their weapons: it seems nonsense, but it is a personalized element that players will always have under their eyes, since the weapon is displayed in the HUD in first person.
Overwatch 2, Sojourn is one of three new characters in Season 1 Season 4 will therefore begin the first season of Overwatch 2 on all platforms, including
Nintendo
Switch, and players will have access to the first Battle Pass , which will reward them over time as it happens in so many other games. The launch looks ambitious: the calendar is about three new heroes - we already know two, are Sojourn and Junker Queen - more than thirty costumes, six maps and more. New player content has already appeared on the Blizzard store, called the Observatory Pack, which includes the Premium Battle Pass, some virtual currency for purchases, access to the new Beta, two models for Soldier-76 and Mc .. .hem, Cassidy, an exclusive icon and, of course, the base game. All very nice, but what
do we know about
PvE and the new tank heroine?
A look into the future
Overwatch 2, Junker Queen will be playable in the new Beta PvE, unfortunately, has been postponed to 2023, and the Blizzard guys have kept their mouths shut on the subject, if only because a major overhaul of the initial plans is underway. Overwatch 2 should have had a campaign divided into replayable missions with a robust talent system linked to the individual progression of the heroes, but something has changed and now we are starting to talk about PvE experiences.
On the matter, Keller tried to be clearer, and explained to us that the team is working on PvE packages that will constitute a long-term campaign:
it is not
clear if the distribution will be tied to the seasons or not , but apparently, at least for the foreseeable future, Overwatch 2 will remain a PvP-centric game. "We have big plans for PvE and for the Overwatch story," Keller remarked, adding, "Many fans have been asking us for years for a premium animated series or narrative content that tells an epic story and missions. PvE we're developing, between cinematics and gameplay, are exactly what they want. "
Overwatch 2, Commanding Shout increases team movement speed Which bodes well, and some interludes squeezed right into the new trailers for Overwatch 2 would seem to confirm a very cinematic perspective in the interludes that should build a cohesive story. Overwatch has an amazing narrative background, with an excellently characterized cast, and it is no coincidence that PvE is the most awaited content by players, who will have to wait a few more months.
In the immediate future, however, there is a new Beta: it is scheduled for June 28th and it is already possible to register. Unlike the previous one, which raised a lot of criticism because the gameplay was still immature compared to the great innovations promised, the new Beta should be much more representative of the balances and innovations that the October 4th update will introduce. Among other things, it will be possible to play as Junker Queen, the new heroine revealed during the Xbox + Bethesda Showcase.
Overwatch 2, Junker Queen is a super aggressive tank Unveiled is a big word, because Junker Queen has been in the game for years: we've heard her talk on the Junkertown map, we've seen her on posters around the scenarios, but now we have a full-fledged playable heroine joining the tank lineup. At the Odessa Stone registry office, this Australian giantess took control of Junkertown with a promise (threat?) To make it a better place for its residents, who as you probably know include Junkrat and Roadhog, and for some time also Wrecking Ball. His tank skills were explained to us by lead designer Geoff Goodman, reminding us of the assumption of Overwatch 2 regarding the tanks, which will be less and less oriented to static defense, so much so that even Orisa and Reinhardt have been redesigned to push the players to jump into the fray.
Overwatch 2, the first Mythic model will be dedicated to Genji Junker Queen is a unique tank for two reasons: firstly, it can increase the speed of the team as Lúcio does with the ability Commanding Shout - cute World of Warcraft quote! - and then she can negate the healing of opposing healers with her Ultra, Rampage, which works a lot like Ana's Biotic Grenade. This already suggests that traditional fast-moving compositions could be upset by the introduction of this tank, which will give Lúcio players a hard time. Junker Queen fights with a sawn-off shotgun that looks like a cross between Roadhog's and Reaper's weapons, but she can also wield an electromagnetic ax, which she dubbed Carnage.
The Beta will offer players a first chance to whip a new Overwatch mechanic: Bleeding. Junker Queen will be the first heroine to take advantage of this dynamic which substantially transforms the damage that her abilities inflict on opponents into additional energy. In short, Junker Queen's style of play is just that: the heroine throws herself into the midst of enemies and does as much damage as possible, because her damage is transformed into shields that prolong her stay in the front row.
Overwatch 2, Orisa will be redesigned with new abilities With the emphasis placed on close skirmishes and the speed of kills - which not all players have appreciated - Overwatch 2 will force the community to rediscover many aspects of the gameplay that we took for granted. The new map that will be playable in Beta, Paraiso, will do just that: it's set in Rio - so much so that one part includes Lúcio's house - and it's a hybrid map that sees players compete for an objective and then escort a load. to destination. Paraiso represents the whole philosophy of Overwatch 2 in terms of game design: it is a much more verticalized map, with a good situational variety that still prefers close-range combat and strategic positioning.
The 28 June we will be at the forefront too. "Overwatch is a magical game," said Aaron Keller. "He's always had something special about him that makes him irresistible, and with Overwatch 2 we want to get our hands on its best aspects." Indeed, the way Blizzard has neglected its team-based shooter in recent years had dampened our excitement, but now we can't wait to try all these new additions and find out if this relaunch will represent a new dawn for one of the brands. most loved in recent years.
Have you noticed any errors?