5 indie games to watch after the Summer Game Fest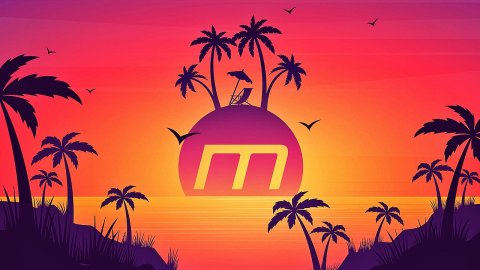 From Hideo Kojima's next project to Starfield's interstellar travel, passing through the remake of
The Last of Us
or the huge doubts surrounding Sonic Frontiers: the past few days have seen online discussions focused, predictably, on big names and blockbusters, but distracting. attention from the sheer amount of out-of-the-box, intriguing and inspired independent games that were shown. In this case, we want to give space to 5 games that we tried at the
Summer Game Fest
in Los Angeles and that, we are sure, deserve to end up on your radar and, above all, in your Steam Wishlist.
Time Flies
Time Flies, developed by Michael Frei After the experimental KIDS and PLUG & PLAY, independent developer Michael Frei is back with another particularly original game. In Time Flies you control a fly that has to complete all the missions and challenges on its wish list. To do this, however, he has a few tens of seconds before he dies of old age and has to start all over again. It is a perfect mix between Minit and Untitled Goose Game, in which you explore and experiment, but above all you have fun discovering all the surprises and gags that the author has included in it.
Time Flies Steam page.
A Little to the Left
A Little to the Left, developed by Max Inferno Among the most curious games presented in the Day of the Devs stands out A Little to the Left, a simple puzzle game and relaxing that offers a whole series of small activities in which to move and rearrange the objects of the house according to certain criteria. For example, one of the levels presents a bunch of keys of different sizes and shapes in front of them: maybe they should be arranged in a row from the smallest to the largest? Or does their shape suggest a different order? And so we experiment, we move "a little more to the left", as the title suggests, in search of the solution.
Many levels can be completed in multiple ways, encouraging you to replay them and look at them differently, while some puzzles are procedural, guaranteeing always different daily challenges in addition to the over seventy puzzles provided. In addition to being ingenious and visually pleasing, A Little to the Left is welcoming and relaxing, perfect after a day of stress and work. Or, at least, it would be if from time to time a mischievous cat didn't mess things up in the level.
A Little to the Left Steam page.
PowerWash Simulator
PowerWash Simulator, developed by FuturLab If solving small home puzzles is not in line with your idea of ​​"relaxation", PowerWash Simulator could be an interesting alternative. The game, currently available in early access, is a first-person "sprinkler" in which, armed with a water pump, you have to clean up everything from dirt: from entire houses to cars and trains, from airplanes to subway cars, up to funfair and space probes.
Sit back and, corner after corner, clean up every filthy centimeter, in an activity that has nothing exciting but, trust me, for what little we played it turned out to be a little drug. The game also supports online multiplayer, allowing a handful of friends to socialize and chat while cleaning a virtual environment. How do you say? Would it be better to clean the house for real while on the phone? We are not so convinced.
PowerWash Simulator Steam page.
Escape Academy
Escape Academy, developed by Coin Crew Games We have also dedicated a preview to Escape Academy apart, but it is fair to underline how the cooperative puzzle game of Coin Crew Games proved to be one of
the most interesting
games among those playable at the Summer Game Fest in Los Angeles.
Designed to be played in a cooperative with another person (online or shoulder to shoulder), Escape Academy perfectly recreates the typical experience of escape rooms: looking for clues scattered around the rooms, communicating information and passing by items, in an attempt to solve the puzzles before the time limit runs out. There is also a story with characters, but what matters is the synergy that is created between the two players, in a puzzle that - if it respects the premises - could offer one of the best cooperative experiences of the year. >
Escape Academy Steam page.
Birth
Birth, developed by Madison Karrh The few minutes available to try Birth at the Summer Game Fest in Los Angeles did not do that justice which was undoubtedly one of the most attractive indie games of the American event. Birth is a puzzle game that doesn't tell you anything: you find yourself in a town inhabited by strange creatures and you realize, looking at your inventory, that the goal is to collect bones and organs hidden around the houses and shops.
Maybe
you need to
line up objects in a certain order, draw a figure on a sheet of paper, or find a token that allows you to use a phone from which you get a password that opens a safe. The interactions are often surprising, and the player's curiosity is constantly rewarded not only with collectibles, but also with new puzzles and new areas to visit.
Birth Steam page.
Hai noticed errors?