Hollow Knight Silksong will be at Nintendo Indie World on December 15, according to an Edge editor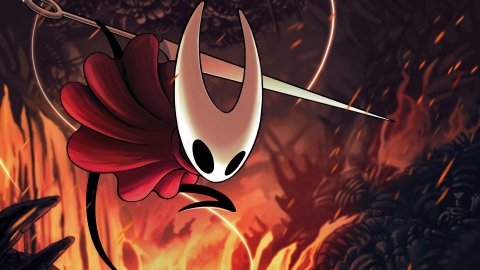 Hollow Knight Silksong will be at Nintendo Indie World on December 15
Edge's Chris Schilling has said that Hollow Knight Silksong will be
Nintendo Indie World
tonight, December 15, 2021. The release date will also be indicated, as revealed.
The information comes from Twitter, as you can see below. Schilling responded to a user who said, "Imagine if Nintendo unexpectedly released Silksong at Indie World tonight." To which, the Edge editor replied: "The game will be there as far as I know, but no surprise release. The release date, however, won't be too far off."
So
can we expect
Hollow Knight Silksong's release date to be in the early months of 2022? "Not too far" is not a precise terminology and we don't know exactly what Schilling means.
Obviously, it is possible that the Edge editor is misinformed or that Nintendo's plans for Indie World by 15 December 2021 have changed at the last minute and that Hollow Knight Silksong is not present.
The wait for the game has been long and fans can't wait to see it in action. Silksong, remember, is the sequel to Hollow Knight, Team Cherry's metroidvania. It will take us to a new region, with new enemies, upgrades, game mechanics and a "new" character. We
will not be
the unnamed warrior of the first chapter again but we will play Hornet, already known to the fans.
We just have to wait for the Nintendo Indie World tonight.
Have you noticed any errors?
---
Nintendo Indie Direct December 2021 live: Is it FINALLY time for Hollow Knight Silksong?
Nintendo has announced plans to hold a special Indie Direct presentation this December.
In a surprise pre-Christmas announcement, Nintendo told fans to tune in on December 15 for an Indie showcase.
Running for around 20 minutes, the Direct conference will take place at 5pm GMT UK time.
'Get ready for a new Indie World Showcase arriving Wednesday, 15th December at 18:00 CET,' reads a Nintendo post.
'Tune in for a livestream featuring roughly 20 minutes of information on upcoming indie games headed to Nintendo Switch.'
If you want to watch the Nintendo Direct Indies showcase live, simply bookmark this page and click play on the YouTube video below (video will be added on December 15).
While it's unclear exactly what Nintendo will show during the event, fans will be hoping for a Hollow Knight Silksong release date.
One of the most anticipated games of 2022, Hollow Knight Silksong shifts the action to a brand new kingdom.
'Play as Hornet, princess-protector of Hallownest, and adventure through a whole new kingdom ruled by silk and song!' reads the official description.
'Captured and brought to this unfamiliar world, Hornet must battle foes and solve mysteries as she ascends on a deadly pilgrimage to the kingdom's peak.'
Now that Windjammers 2 has been given a January 20 release date, there's a good chance we'll see more from the upcoming sequel.
'Fast-paced, strategic, easy to learn but hard to master: Windjammers 2 follows the steps of the first episode and brings back what makes the Windjammers series an amazing fun and competitive game!
'New challengers, new stages, brand-new mechanics and awesome new power moves will make your head spin and enhance your windjammin' experience.
'Master the slapshot, dropshot, the jump, the smash and the powerful EX MOVE, and enjoy the kickass soundtrack coming straight out of the '90s.'
Other upcoming Indie games include Teenage Mutant Ninja Turtles: Shredder's Revenge, Metal Slug Tactics, and OlliOlli World.
Unlike previous games in the Metal Slug series, Tactics is a turn-based strategy game.
'METAL SLUG is back with a brand new entry in the METAL SLUG universe.
'Discover a new side of the emblematic run'n'gun and jump into a dynamic tactical RPG with roguelike elements! Super fun and lighthearted, Metal Slug Tactics takes what makes METAL SLUG so special and unique and brings it to the tactical genre!'