PS5: Insomniac enlists Walt Williams, writer of BioShock, Borderlands and others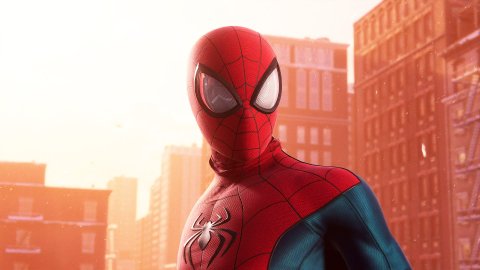 PS5
Insomniac continues its expansion with a very interesting acquisition, namely Walt Williams, a veteran of video game scriptwriting who in the past has worked on many great 2K productions such as BioShock, Borderlands and others.
There is no it is still an official announcement but the author's tweet is quite explicit, with a photo of him hiding part of his face behind a tag that read Insomniac Games and the message "I may have done something", which seems to clearly indicate his entry into the team, now first party of Sony
PlayStation
Studios.
We do not yet know what Williams is called to work for, but his experience will certainly be useful for the company's new projects, considering the importance which also place in the narrative component. It could hardly have had anything to do with Ratchet & Clank: Rift Apart, as development on the game will likely be nearing completion, but it could be employed in some of the upcoming unannounced titles.
Among them, there could be a new chapter of
Marvel
's Spider-Man after Marvel's Spider-Man: Miles Morales, considering the success of the series, but many are also hoping for the return of other Insomniac franchises as a possible Resistance 4.
Among the titles on which Williams has worked in the past as a screenwriter there are numerous 2K titles such as the aforementioned BioShock and Borderlands, but also Mafia, The Darkness and Spec Ops: The Line. Just a few days ago another major acquisition for Insomniac had emerged with the return of Drew Murray, who returned to the Sony team after starting The Initiative team at
Microsoft
Games Studios.
---
PS5 Restock Updates for Target, GameStop, Amazon, Walmart, Best Buy and More
© Saeed Khan/AFP/Getty Images A customer waits in a queue inside an electronics store in Sydney on November 12, 2020, on the day of the official launch of Sony's next-generation PlayStation 5 gaming console.
Less than a week since a series of retailers restocked their shelves, the PlayStation 5 is still proving elusive for gamers.
Both versions of Sony's next-gen consoles remain out of stock at most major stores across the U.S., as the PS5 remains hugely popular. However, there may be light at the end of the tunnel with reports Target could release its latest restock this week.
Top 10 Most Anticipated Games To Watch For In 2021
SHARE
SHARE
TWEET
SHARE
EMAIL
Click to expand
UP NEXT
Here's a breakdown of the latest PS5 restock information from Walmart, GameStop, Target, PlayStation Direct, Amazon and more.
Amazon PS5 Restock
The PlayStation 5 remains unavailable at Amazon, whose limited restock last week quickly sold out.
Amazon's website lists both versions of the consoles as 'currently unavailable', along with a message indicating the retailer does not yet know when or if the PS5 will be back in stock.
Unlike other retailers, Amazon does not usually announce stock drops ahead of time, so it is worth following Twitter accounts such as @Wario64 and @GYXdeals, for insights on restocks.
Check PS5 restock at Amazon.
Antonline PS5 Restock
Both versions of the PS5 are out of stock at Antonline, after the retailer's most recent restock sold out last week.
Antonline tends to reveal its restocks on Twitter and did so last week, so gamers are encouraged to monitor its social media channels. It is also worth noting, Antonline has previously committed to making a limited number of next-gen consoles available every week and so far has lived up to this promise.
Check PS5 restock at Antonline.
Best Buy PS5 Restock
The PlayStation 5 is still unavailable at Best Buy and the retailer is yet to announce when its next restock will drop.
As with other retailers, it is worth following accounts such as @Wario64, @PS5Updates and @GYXdeals on Twitter to keep track of the latest updates.
Check PS5 restock at Best Buy.
GameStop PS5 Restock
Like other retailers, GameStop restocked the PlayStation 5 bundles last week, but the consoles rapidly sold out and both versions of the PS5 are currently unavailable.
Check PS5 restock at GameStop.
Newegg PS5 Restock
Both versions of the PS5 are out of stock at Newegg.
Newegg members can sign up on the retailer's website to be notified when more consoles become available.
Check PS5 restock at Newegg.
Target PS5 Restock
The PlayStation 5 remains unavailable at Target, whose two restocks released at the end of last month rapidly sold out.
While the retailer hasn't yet said when the next stock will drop, TechRadar reported on Monday that Target could restock its shelves as early as this week.
Gamers should monitor the retailer's social media account, as well as dedicated Twitter accounts such as @Wario64, @PS5Updates and @GYXdeals to keep track of updates.
Each time Target has released PS5 stock, consoles were limited to one unit per customer, with options to order online ahead of pick-up from the store or drive-up.
Check PS5 restock at Target.
Walmart PS5 Restock
Walmart restocked the PS5 last week, but availability was limited and consoles were only available with delivery. The restock has since sold out and the retailer has not yet announced when it will release more consoles.
Check PS5 restock at Walmart.
Newsweek has affiliate partnerships. If you make a purchase using our links, we may earn a share of the sale.
Related Articles
PS5 Restock Updates for Target, Amazon, Antonline, GameStop, Walmart and More
PS5 Restock Updates for Amazon, Antonline, GameStop, Target, Walmart and More
PS5 Restock Updates for Walmart, Antonline, GameStop, and More
Start your unlimited Newsweek trial