Supermassive Games knows what games it will release for the next 5 years - announcements for 2023 coming soon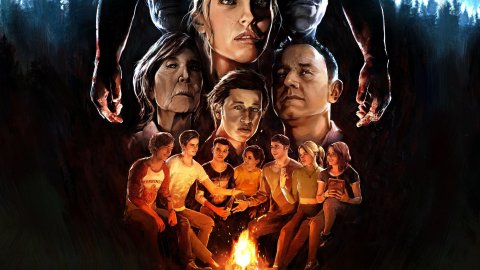 In an
interview with Game
sIndustry.biz, Supermassive Games Managing Director Pete Samuels talked about the acquisition by Nordisk and
the future of
the company, especially as regards the production of new games in the next five years.
Samuels explains that Supermassive Games has not pursued an acquisition and has not felt pressured by the market (which is seeing large companies buying team after team).
So why sell the studio to Nordisk? Samules explains that, after recent successes, the
company wants to
aim even higher. In May, he and the firm's management team presented their strategy for the next five years to all staff. The CEO describes it as "bold and ambitious," based on the fact that Supermassive releases more titles a year, which few studios of this size can do.
The Dark Pictures Anthology: The Devil in Me Later this year, Supermassive will announce the releases scheduled for 2023 and details on how the Dark Pictures Anthology will continue, whose first season will conclude in November with The Devil In Me, the fourth title in the series. Other than that, Samuels can only give a little hint of what's to come.
"In a nutshell, the strategy is to continue following the trajectory we are following as a prolific developer, with more releases annuals, "he says. "We are more than 300 people today, our roadmap will take us to more than 400 within 12 months and we already know what our releases will be for the next five or six years."
"These releases are largely geared towards growing our audience, which means they require a certain amount of innovation, which will in part relate to the genre we are most famous for, but also some diversification in types of games we make. Growing across platforms, genres, media: it is a big and ambitious plan that Nordisk and ourselves are committed to realizing ".
The Dark Pictures Anthology: Man Of Medan In a nutshell , Supermassive Games has years of dense work and publications ahead of it, perhaps even with games that are a little different than those we know. It is also explained that horror is not a mandatory genre for the team, but still the company wants to focus on the "dark side". He also explains that "We can prototype and experiment with other things, but even if the game has different mechanics or if the industry classifies it as a different game genre, it obviously has to be a Supermassive game."
Finally, Samuels also suggests another detail: the Dark Pictures Anthology would allow the team to create new games based on the individual chapters of the series. "Yes, there is a brand within the Dark Pictures Anthology, but there is a separate intellectual property - potentially - in each of them," he says. "Man of Man, House of Ashes, The Devil in Me are all independent IPs. We have nothing to announce at the moment, but we have some interesting plans on which of these we will take to other places."
Source Did you notice mistakes?