Record of Ragnarok, hana.bunny_bunny's Aphrodite cosplay is floral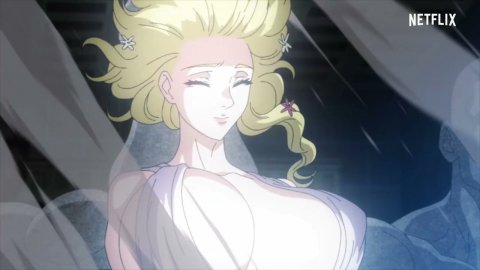 Record of Ragnarok
The goddess Aphrodite seen in
Record of Ragnarok
continues to inspire cosplayers all over the world for their cosplay, such as that of hana.bunny_bunny, who must feel an elective affinity with this mythological figure, born from the seed of Uranus ended up in sea ​​after being emasculated by Kronos. The beauty born of the sea foam! There is also the version of her that wants her to be the daughter of Zeus and Dione, but we like her less. Then you say that sportsgaming.win does not also make culture.
As you can see, hana.bunny_bunny's cosplay is mirrored to that of the character seen in the Japanese series. Ours plays the goddess not only by wearing a costume identical to hers and sharing her hairstyle, including accessories, but also by assuming the arrogant tone of someone who feels superior to others.
This is how the great cosplays are made: entering the character with the body and the mind, so as to enhance the characteristics of her by making them one's own. The actress who ends up embodying the imaginary by reifying it. The very art of shedding skin to become something else.
Record of Ragnarok is a series that tells of a tournament between the gods and the champions of mankind to decide the fate of the latter.
Have you noticed any errors?
---
Multiple personal records highlight day two of Razorback Invitational
Cailie Logue competes in the Wisconsin Nuttycombe Invitational on Oct. 15. (Photo Courtesy of Iowa State Athletics Communications)
Ricky Bassman
Day two of the Razorback Invitational concluded with multiple impressive finishes from the Cyclones. The day was highlighted by the track events but also concluded the men's heptathlon, which Thai Thompson competed in.
To begin the day, Thompson participated in the 60m hurdles, where he put up a time of 8.59, which was enough to place him eighth in the competition. He then matched his season-best of 4.15m in the pole vault, which saw him land in seventh. 
The heptathlon ended with the 1,000m run, where Thompson finished in third place with a personal record of 2:38.91. Thompson finished his first multi-event as a Cyclone in seventh place with a PR of 5.267 points. 
In the other track events of the day, Quinton Orr ran the men's 3,000m run and took second place in section one. Orr ran a time of 8:20.50, which was enough to earn him second place in what was a great run. 
The men's mile also had a collection of good finishes as Nehemia Too, Ezekiel Ro, Kelvin Bungei and Nate Mueller all had impressive times. Too finished with a time of 4:04.61, Ro with a time of 4:05.86, Bungei with 4:10.23 and Mueller with 4:14.87.
The men's 400m dash followed as two Cyclones in Frank Hayes and Charlie Johnson each recorded a personal best. Hayes finished the event with a time of 47.99 and Johnson with 49.24.
Jonathan Gannon also continued on day two after his performance on day one as he competed in the shot-put event. He went on to record an indoor PR with 15.68m which saw him finish 11th in the event.
The men's 3,000m run also had two big performances from Thomas Pollard and Gable Sieperda. Both finished with a new PR, and Pollard also put himself sixth in ISU history for the event. 
Pollard finished with a time of 7:54.37, which is a big PR for him as Sieperda finished with his time of 8:07.85. 
The Cyclone women also had a nice outing at the Razorback Invitational with a lot of great performances in the track events.
In the women's mile, multiple PRs were recorded as five of the six runners achieved a personal best. Janette Schraft led the way with her PR of 4:46.88, and Madelynn Hill followed with 4:48.45.
Bella Heikes, Riley Beach and Kiki Connell all finished sub-5 with PR's, and Sarah Morrow finished with a time of 5:01.71. 
The women's 400m dash saw Bria Barnes and Zakiyah Amos participate as Barnes put up an indoor best. Barnes clocked in at 55.66 while Amos clocked in at 55.48, which saw them place 17th and 19th. 
Shortly after the 400m dash, Cailie Logue won the 3,000m run with a PR of 9:03.49. This placed her number two all-time in Iowa State history. 
Dana Feyen, Ashley Tutt, Brenna Cohoon and Taylor Briggs also competed and finished under 10 minutes as they put up some impressive times. 
To finish off the day, the women's 4x400 relay team competed and finished with a time of 3:44.57, which was enough to place them in eighth. 
The Cyclones capped off a great showing at the Razorback Invitational, which saw them earn few wins and a lot of PRs. Iowa State will now prepare for the Iowa State Classic, which comes to Ames on Feb. 11.