Destiny 2: Queen of Whispers, Bungie will talk about the future of the series on August 24th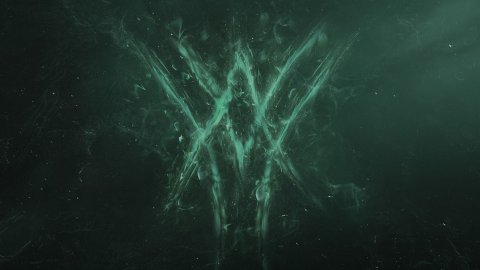 Destiny 2
Through Twitter, Bungie has finally announced when it will return to talk about
the future of
Destiny 2. The American developer, in fact, on August 24, 2021 will be live with a new direct focused, in all likelihood, on The Queen of Whispers, the next big expansion of their MMO.
To celebrate its community, Bungie has decided to announce several things, as well as to activate some activities in Destiny 2. The most important is certainly the announcement of the live on August 24, the day in which the Queen of Whisperers, the next great expansion of the game.
Furthermore, the studio, always attentive to
what is happening in
the world, has announced the new activities of the Bungie Foundation: from 7 to 20 July (morning of 21 July for Italy) the Bungie community can demonstrate that be the best in the world by participating in the fundraising organized at this address. The goal is to reach $ 777,000 by July 20 Pacific Time.
To incentivize offers, Bungie will be giving:
$ 10 or more: a "Bungie Foundation" emblem 2020 $ 25 or more: the aforementioned emblem, plus the NEW "Circadian Guardian" emblem. $ 50 or more: the two emblems above, plus the NEW "Floating Shell" Exotic Ghost Shell. $ 75 or more: the two emblems and the Specter mentioned above, plus the NEW exotic "Little Tank" emote.
The celebrations, of course, could only include discounts: from today you can save
up to 50
% on selected products and discover new items. Additionally, those who make a purchase from the Bungie Store by July 13 will receive an exclusive "Bungie Day 2021" emblem.
Guardians can now pre-order the Destiny Grimoire Anthology - Volume IV at this address. This latest addition to the Grimoire Anthology chronicles the birth and thinking of two powerful Destiny monarchs: Mara Sov, Queen of the Sleepless, and Oryx, the Taken King.
Bungie also thought about a small thank you gift for the community: the delicious spicy Ramen emblem is now available, for free! For more information on Bungie Day activities and how to redeem the free emblem, read the full article on Bungie.net.
And finally, the Solstice of Heroes free play event has begun! Guardians from all over the world will travel to the European Ethereal Zone to defeat bosses, unlock chests of loot, upgrade Solstice armor with a dark-chasing glow, and more.
Have you noticed any mistakes?
---
How To Speed Farm Destiny 2's Solstice Armor Upgrades
Destiny 2
Bungie
Destiny 2's Solstice of Heroes has returned for 2021, and over the years, Bungie has lessened what was previously a pretty interminable grind. To get all the armor sets fully upgraded across three characters probably takes less than half the time it used to, but there are still ways to speed run the process to make it go even more quickly.
Here is a loose collection of thoughts now that I have made it to the final stage of upgrades on each character, in terms of how you can blaze through this process pretty quickly:
Far and away, the most important piece of advice is that if you are doing this grind on more than one character, complete a full set on a character before moving to another. Completing one set's objectives in a tier will give a 2x multiplier to the next set. Completing two sets will give a 3x multiplier to the third.
The exception to the above is the final "white glow" tier, where objectives are shared across all three classes. But you do not have to have all three classes at that level for it to count. For instance, I cleared the champion objective on the leg armor on my Warlock before upgrading my Hunter to that tier, but when I did, the legs were still glowing and that objective was pre-complete.
But, remember that for any objective you are actively trying to complete on a piece, you need to be wearing that piece. And if you aren't going for anything specific on a piece, you might as well swap it out to one with better stats and all your mods set up. But don't forget to put it back on later.
Alright, now moving into specific objectives:
Destiny 2
Bungie
Opening Packages – The best source of keys I've found in terms of pure speed is probably heroic public events which can often be completed in 1-2 minutes (depending on the event) for 7 keys. Each wave of Altars of Sorrow gives 5 keys. Besides that, don't forget to do the bounties from Eva for 5 keys each, even the repeatable ones give 5 keys. You should eventually have more keys than packages at this pace, and opening 10 will be easy. Do not binge on opening all of them, however, until you unlock higher tier upgrades where they can drop the new shotgun and armor.
Altars of Sorrow – You will get 5% progress per wave on your first character, and for whatever reason, the sixth and final boss stage does not give you anything or even keys. You may better off reloading the zone and doing waves 1-3 on repeat, as those go very quickly.
Europa Events – This is supposed to be Europa public events, but it seems to work anywhere, with heroic public events giving 20% per clear. I can confirm public events in the EDZ and Dreaming City definitely work for sure, I haven't tested the rest.
Void/Solar/Arc Grenade Kills – Obviously you'll want to run a gun with demolitionist if you can, but for my money, you might as well get this done during Altars of Sorrow with non-stop clusters of enemies, or Blind Well where the Harmony buff will give you essentially unlimited grenades whenever you get it.
Void/Solar/Arc Melee Kills – This has been changed from previous years where it's not charged melee kills, it's any melee kill while using that subclass. So no more need to sword cheese.
Destiny 2
Bungie
Powerful Fallen Kills (Warlock) – While all three of these "powerful" kill requirements are of races that appear in the EAZ, that's definitely not the fastest place to farm them. For my money, the Glimmer Drill public event in the EDZ (or a few other places) will have a metric ton of orange-yellow bar Fallen in a single run for you. Also, this week's Nightfall is SABER which also has a lot, and is a different requirement so you can kill two birds with one stone.
Powerful Hive Kills (Titan) – I don't know what the ultimate, ultimate zone for this may be, but given that you can do about four other objectives at the same time during Altars of Sorrow, I would do this there. You should complete it by accident with how many powerful Hive there are.
Powerful Cabal Kills (Hunter) – Any Battleground should get this done, and it's also another objective on the list. The new Chosen tank strike. Or if you just want to do it casually, orange bar Cabal will always spawn in waves every few minutes to the left of the ship entrance in the Sunken Isles zone of the EDZ.
Follow me on Twitter, YouTube, Facebook and Instagram.
Subscribe to my free weekly content round-up newsletter, God Rolls.
Pick up my sci-fi novels the Herokiller series, and The Earthborn Trilogy, which is also on audiobook.