Xbox Game Pass shreds PlayStation Now for game ratings and catalog news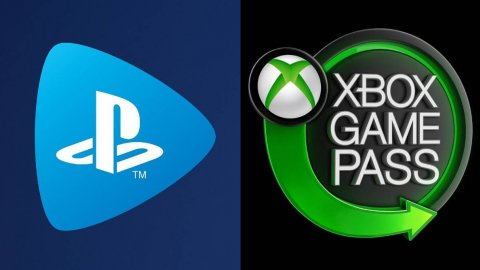 An interesting comparison made by a user on ResetEra highlights the differences between
PlayStation
Now and
Xbox Game Pass
, referring in particular to the catalog of games present considering their freshness in terms of
release date and
evaluation on Metacritic.
It emerges, in principle, a quite evident superiority of the
Xbox Game Pass catalog
compared to the
Sony
service, something rather predictable but which is made clearer by the precise data reported by the report in question, starting from a actual analysis of the two catalogs.
Both services have very close catalogs in terms of the quantity of games: according to the data reported there are 394 games on PlayStation Now and 389 games on Xbox Game Pass, furthermore direct comparisons are were carried out exclusively on games starting from the PS4 and Xbox One generation, therefore without including the classics streaming on PS Now and the backwards compatible titles on Xbox Game Pass, nor the PC ones.
PlayStation Now vs Xbox Game Pass, comparison between games in terms of release dates As shown in the two graphs visible on this page, PlayStation Now has a catalog that tends more to offer older games, with a notable concentration for titles released around 2016, while Xbox Game Pass has most of the games in the catalog coming from 2020 and 2021.
PS Now vs Xbox Game Pass, comparison between games in terms of Metacritic ratings As for the ratings on Metacritic, it is clear that the titles on Xbox Game Pass have on average a higher rating than those on PlayStation Now: the Sony service appears to have more games evaluated in the various ranges 20-29, 30-39, 40-49, 50-59 and 60-69, but starting from the Metascore 70-79 rating range we are witnessing the inversion of trend, with Xbox Game Pass containing far more 80-89 rated games than PlayStation Now (148 vs 68), as well as having more in the 90-99 (16 vs 9) and 70-79 (144 vs 125) range ).
Considering the reorganization planned by Sony for June 2022, with the three-tier PlayStation Plus announced in recent weeks and set to merge the services together, we can probably expect a greater effort from the Japanese company to propose latest and highest quality titles n and its renewed service, so it will be interesting to see how the scenario will change, eventually.
Source Have you noticed any errors?