Does Assassin's Creed Rift exist? Ubisoft may have indirectly confirmed this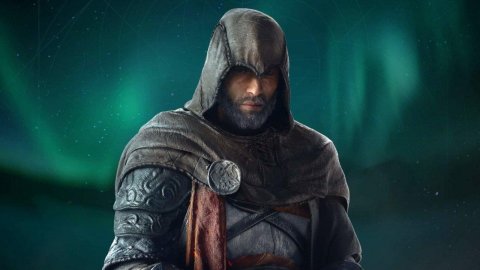 Does Assassin's Creed Rift really exist or is it a rumor without foundation? Probably it is still early for
Ubisoft
to officially reveal the details on
the future of
the series, but during the last meeting with the shareholders it could have indirectly confirmed the existence of the game.
For those who do not know what we are talking about, As reported last week, a Bloomberg report signed by Jason Schreier may have unveiled in advance Assassin's Creed Rift, a game born from an offshoot of Assassin's Creed Valhalla. Literally. In fact, it would be a huge DLC from the last chapter of the series transformed into a standalone game. Rift, again according to Schreier's sources, will have Basim as its protagonist,
will be set
before the events of Valhalla and will have a smaller size than the standards of the series, with a release date set between the end of 2022 and the beginning of next year.
During the latest meeting with shareholders, Yves Guillemot, the CEO of Ubisoft, answered a question about the rumors related to the future of the Assassin's Creed series, stating:
" the question about Rift, I think what we can say is that we will not release any further statements on this rumor. What we can say is that we have a very strong roadmap for the Assassin's Creed franchise for years to come, with meaningful content every year. We reaffirmed our focus on creating high quality narrative works and today we are happy to celebrate Valhalla's stellar performances so far. "
Not only has Ubisoft CEO not denied the indiscretion, but c As Schreier points out on Twitter, the analyst who asked the question did not mention the name "Rift," which Guillemont did in formulating his answer. For the Bloomberg journalist, it would therefore be a confirmation, albeit indirect, of the actual existence of the game.
A theory perhaps a little forced, but
not to be
discarded a priori. It must be said that in any case Schreier is one of the most reliable sources in the sector, so regardless, the Bloomberg report is at least credible.
Have you noticed any errors?