My Hero Academia: Stella's Himiko Toga cosplay wants to deceive Santa Claus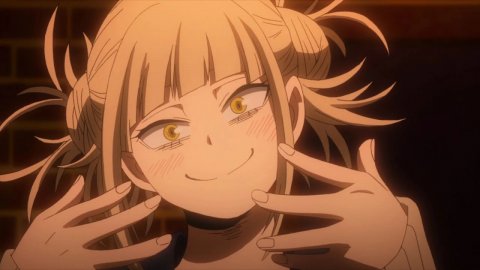 My Hero Academia
Stella is preparing to celebrate Christmas well in advance by offering an interesting cosplay of Himiko Toga, one of the most crazy villains
of My Hero Academia
.
Himiko Toga is a girl who has clear problems of mental instability and has a distorted perception of love and friendship, to the point of becoming a serial killer who bleeds his victims while smiling. This madness, combined with her power, gives life to one of the most unpredictable and dangerous, yet intriguing villains in Kōhei Horikoshi's manga and anime. Her Quirk is "Transformation" which makes her assume the form, voice and powers of another person by ingesting his blood.
The interpretation of Stella (stellalasaurus) by Himiko Toga is very original and interesting. In addition to offering a cosplay that is particularly faithful to the original in terms of costume, makeup, hairstyle and psychopathic expression, the model has added a Christmas touch with a series of decorations and the inevitable Christmas candy cane. "I've been a tremendously good girl," the post states. Could he be trying to trick Santa into getting on the good list? It would be an attitude that would fit perfectly with the character.
Staying on the My Hero Academia theme, we recommend the cosplay of Yaoyorozu from samycosplay who wants to beat us up and the cosplay of Camie Utsushimi from missbri which is not an illusion.
Changing completely genre, we suggest you the enchanting Nezuko cosplay from Demon Slayer by Aluctoria and the charming cosplay of The Lady from Genshin Impact made by Yashafluff.
What do you think of the
Himiko Toga cosplay
from My Hero Cosplay signed stellalasaurus?
Have you noticed any errors?
---
My Hero Academia Gets Special Hawks OVA with Movie's Home Video Release
My Hero Academia Gets Special Hawks OVA with Movie's Home Video Release
When My Hero Academia: World Heroes' Mission hits home video in Japan, it'll arrive with a brand new piece of animation in tow. The Plus Ultra edition will come with a new OVA based on the No.XXX Hawks: SOOTHE manga chapter that was handed out to theatergoers in Japan during the film's first weeks of release.
With the subtitle "Setting Off," the OVA has Deku, Bakugo, and Todoroki running into Hawks at the airport. In addition to the special episode, the Plus Ultra edition of the home video release includes a 44-page booklet, Vol. World Heroes cover postcard, World Fan Meeting stage event, and more. The Blu-ray is priced at ¥8,580 (about US$76), while the DVD is ¥7,480 ($66), and there's also a standard edition on the way without the OVA and other extras.
Theatrical poster: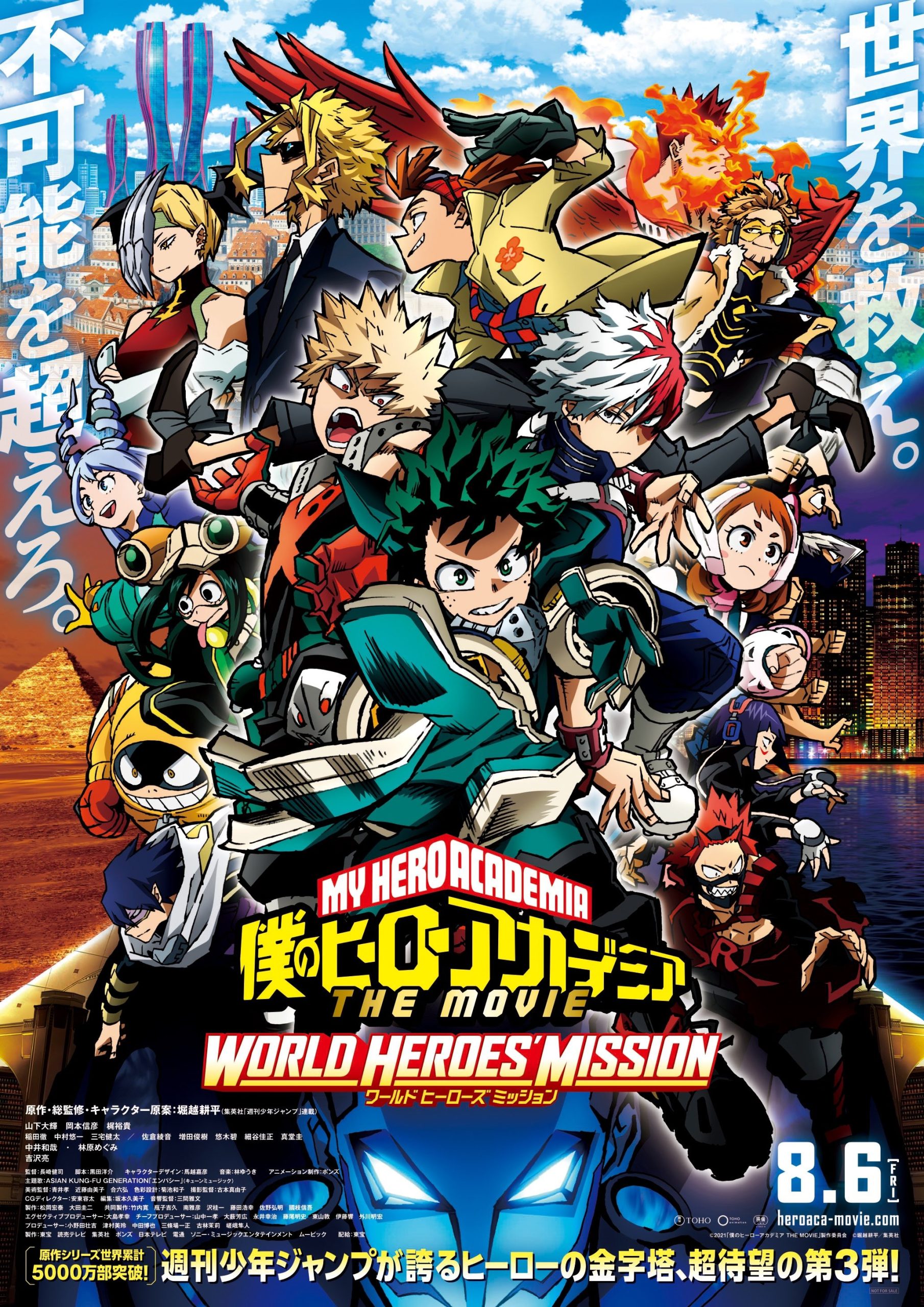 Source: Official website via Crunchyroll