Marvel's Spider-Man: controversy over exclusive No Way Home costumes on PS5, Insomniac responds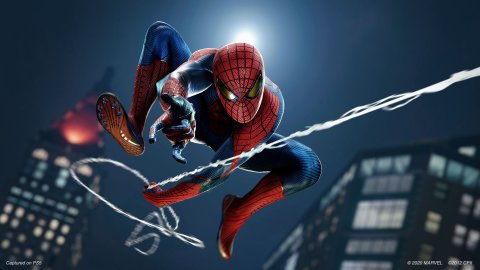 Marvel's Spider-Man
Marvel
's Spider-Man for
PS5
will receive costumes dedicated to the Spider-Man: No Way Home movie, but these will be exclusive to the PS5 version, which has not failed to spark controversy among users, also prompting Insomniac Games to respond and defend the your choice.
As we have seen, Marvel's Spider-Man Remastered for PS5 will receive two costumes from No Way Home for free, to celebrate the release of the film
on December 1
7, 2021: the first costume is very close to the original design but, referring to the one present in the film, it differs for some details such as the metallic design on the breastplate, while the second costume is the black one that was glimpsed in the trailers of the new film but whose characteristics are not yet known.
Insomniac announced the arrival of the two costumes in question yesterday, specifying that they are dedicated exclusively to Marvel's Spider-Man Remastered, therefore the next gen version for PS5, not to the original game for
PS4
, which caused the inevitable discontent of various users.
The controversy came right away: "Considering how hard it is to find a PS5 and how this is an important time for Spider-Man fans, kicking PS4 users like this is just plain wrong," he said. for example a user on Twitter, or "Would it have been so difficult to release them for the PS4 version as well, considering that PS5 is almost impossible to find?" He asked for another, always replying to the official tweet.
Insomniac Games therefore replied defending his choice: "Since 2018 we have updated Marvel's Spider-Man 19 times, adding even more content than we originally planned" , explained the team, "Each patch has been
more and more
technically complex, mainly due to having to maintain streaming performance from the PS4 hard drive".
"To ensure that fans keep playing Marvel's Spider-Man on PS4 with its optimal performance, we have made the difficult decision to release these new costumes for Marvel's Spider-Man Remastered on PS5, where our engine allows us to update the game without risking the gaming experience. ".
Source Have you noticed any errors?