Huawei P50 Pocket, official the release date of the new folding clamshell
Huawei P50 Pocket
Huawei P50 Pocket: this will be the name of the new folding smartphone of the Chinese production house, recently the protagonist of several rumors around the design and obviously also to the internal components. In particular, one wonders if this P50 Pocket will have a HiSilicon chipset (a semiconductor company owned by Huawei) or Snapdragon on board, and also there is talk of an innovative heat management system that Huawei could implement for the first time in this foldable (the heat pipe itself should fold).
It goes without saying that the main interest of the public is in the aesthetics of the Huawei P50 Pocket, since clamshell foldables are not often seen around. The only devices to feature this form factor are Galaxy Z Flip3 and Motorola Razr; Huawei P50 Pocket, therefore, will be the third smartphone in the world to stand out due to this peculiar style choice.
At first, it was believed that Huawei's new foldable would be called Mate V. From the official poster, however, we learn that the name will be Huawei P50 Pocket, suggesting that this smartphone will almost be a "pocket" version of Huawei P50, the top of the range of Huawei that made its debut in the summer.
As for the release of Huawei P50 Pocket, we
will have to
wait a few more days. Huawei has already dubbed the Pocket its "winter flagship", an absolute novelty in the parts of the company. Before now, in fact, Huawei had never launched a phone at the end of the year.
Well, the Huawei P50 Pocket will arrive precisely on December 23, during an event scheduled for 3.30 pm (local time ) in China. The teaser image suggests that the Huawei P50 Pocket will be available in at least two color variants, specifically white and gold.
The Huawei Band 6 fitness tracker is available on Amazon with a discount of 19.91 euros. If you buy it now, you pay only 39.99 euros!
---
Huawei new foldable is called P50 Pocket, arriving on December 23
The Huawei P50 and P50 Pro debuted in the summer, but now a third, more exciting member will be joining the family according to the latest online rumors. The foldable that we previously belived will launch as Mate V will instead be called Huawei P50 Pocket, and will be announced on December 23.
It will have a clamshell vertical fold form factor akin to the Galaxy Z Flip3 and the Motorola Razr.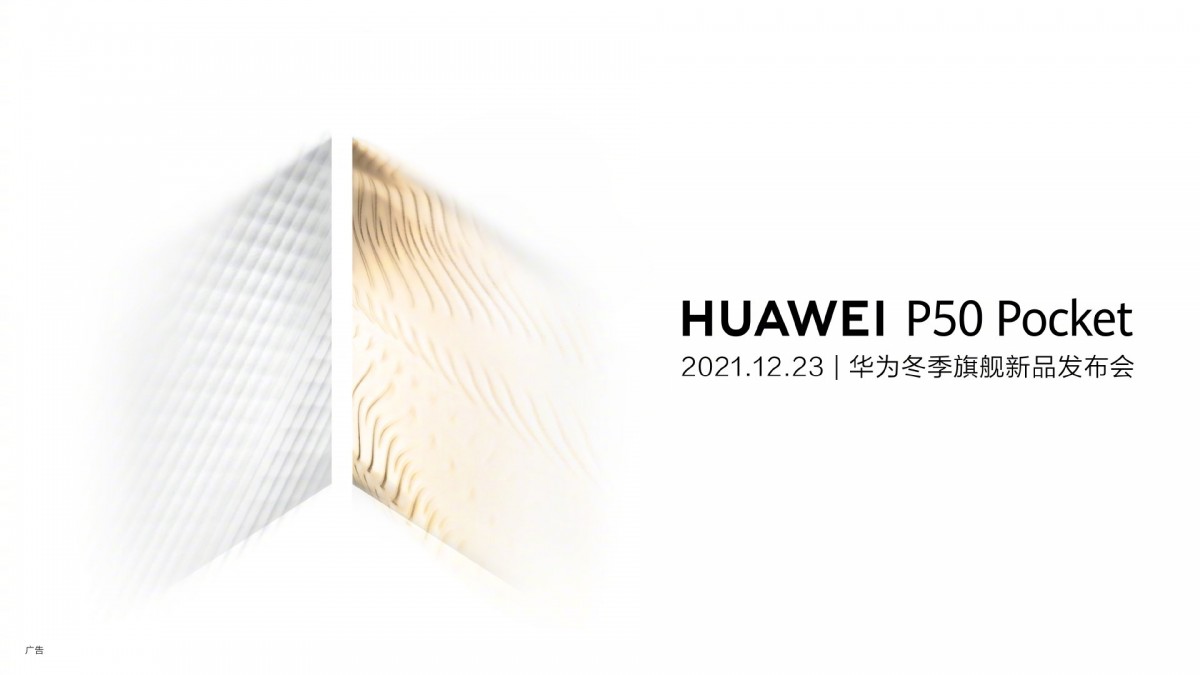 We've heard multiple reports about the phone, including fancy 3D renders with a big cover screen and two vertical cameras.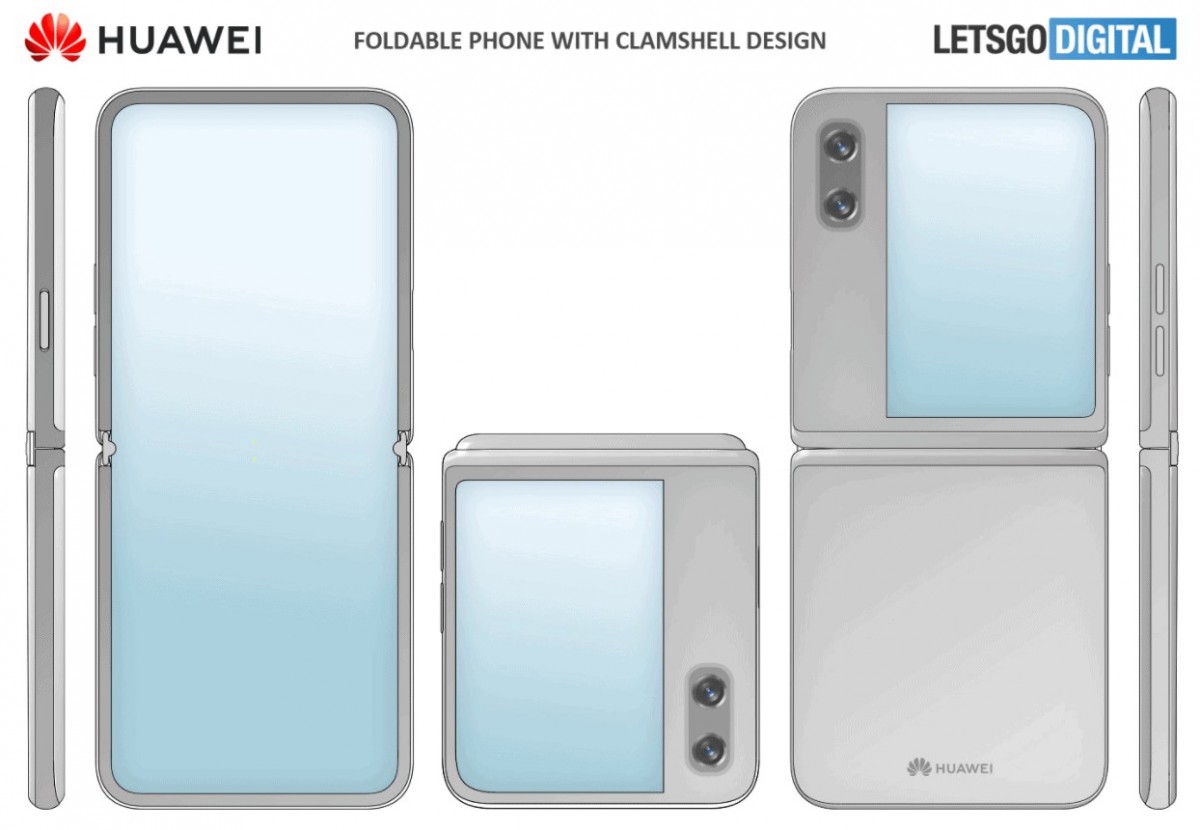 Huawei calls the new phone a "winter flagship", and we expect some new things since the company has never launched a phone that late into the year. Rumors point to a heat pipe that can bend and bringsbetter performance through improved heat management.
We also expect to see whether the phone will have a Kirin 9000 chipset or will Huawei go for a Snapdragon SoC.
Source (in Chinese) | Via