Dragon Ball: The Breakers, new free beta suggested by Dimps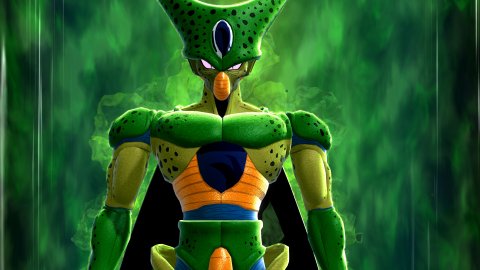 Dragon Ball
With a post on Twitter, the developers of Dimps have suggested the arrival of a second free beta for Dragon Ball: The Breakers, a new atypical videogame adaptation of Akira Toriyama's work, based on asymmetrical multiplayer PvP.
With a long message on Twitter, the authors thank all those who participated in the closed beta a few weeks ago and say they have taken note of the numerous feedback received, including those relating to the balance between Raider and Survivors, improvements to be made to the controls and even more. Furthermore, as previously mentioned, Dimps states that in the near future a new beta could arrive, without however focusing on the possible dates, if it will be limited or not and for which platforms. Obviously we will update you in case of news on this.
"We are also considering the opportunity to allow more users to try the game before the official launch, so please look forward to news on this", reads the post published on Twitter.
Dragon Ball: The Breakers will be available during the course of 2022 for PC,
PS5
,
Xbox Series X
| S,
PS4
, Xbox One and
Nintendo
Switch. For the uninitiated, this is an asymmetrical 7 vs 1 multiplayer game, in which a group of normal human beings must survive a raider, or one of the historical villains of Dragon Ball, such as Cell and Freeza. For more details, we recommend that you read our Dragon Ball: The Breakers trial.
Have you noticed any errors?
---
Dragon Ball Super is paving the way for its current arc's finale, but of course, that means fans are already looking to what comes next. While the anime works on its superhero film behind the scenes, Goku and Vegeta have kept readers busy each month with new chapters. As their feud with Granolah draws to a close, fans are eager to see what the Saiyans will do next, and the manga's illustrator has an idea already.
The update comes from Jump Festa itself as the event got underway this past weekend in Japan. It was there Dragon Ball Super held a mainstage panel in light of its new movie, but the manga was brought up as well. It was there host Victory Uchida asked about the manga's ongoing arc, and Granolah the Survivor will end soon enough (via Chronicles).
According to transcripts online, Uchiha relayed the info from Toyotaro, and this ongoing arc is closing in on its climax. The creator went on to say a 'new arc will begin in 2022', so fans can look forward to its release.
Of course, there is no telling how long the wait in 2022 might last. Dragon Ball Super puts out monthly chapters, so it takes time to make any progress. Netizens are thinking May through June would be a good place to wrap the arc... at least, for now. There is nothing keeping the manga from revisiting Granolah, and it might have to if the sniper is hellbent on finding Freeza. The tyrant is hard to track down, but Granolah's bounty hunter skillset would help him out. And once his hideout is found, well – Goku would love to check in on the persistent despot.
For now, there is no telling how long Granolah the Survivor will continue, but the manga seems to have plans for whatever does come next. If you are not caught up with the manga, then it shouldn't take you long to catch up. Viz Media publishes Dragon Ball Super stateside, and it is updated monthly through the company's digital vault. 
What do you think about Toyotaro's little tease? Where would you like to see Dragon Ball Super go with its next arc? Share your thoughts with us in the comments section below or hit me up on Twitter @MeganPetersCB.