OnePlus Nord 2 5G is the first smartphone in the world with a chip from MediaTek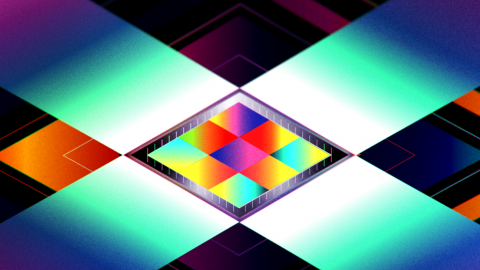 OnePlus has announced that the new OnePlus Nord 2 5G smartphone will feature MediaTek's flagship chipset. It is the first smartphone in the world that will have the new chips. For this reason, the two companies have worked in unison to improve the artificial intelligence-based features of the Dimensity 1200, which aim to improve the user experience. To clarify the new capabilities of the chipset, the name chosen is Dimensity 1200-AI, instead of the simple Dimensity 1200.
"At OnePlus, we are committed to sharing
the best tech
nology and the OnePlus North line with the world it reaffirms this mission even in a more accessible price category, "said Pete Lau, founder of OnePlus. "A smooth and fast smartphone experience is integral to what makes OnePlus unique and we are always looking for new avenues and new technologies that allow us to offer this experience to as many users as possible."
"The Dimensity 1200-AI is the first result of MediaTek's Dimensity Open Resource Architecture initiative, which optimizes the powerful Dimensity 1200 5G chipset to deliver a personalized experience to OnePlus users," said Dr. JC Hsu, Corporate VP and GM of MediaTek's Wireless Communications Business Unit. . "At a time when AI is reshaping
the future of
chipset technology, this initiative gives companies like OnePlus access to the latest AI-powered features, enabling the opportunity to innovate in new and exciting ways."
Let's read other details taken from the official press release:
The upcoming addition to the OnePlus Nord line, OnePlus Nord 2 5G, will have numerous innovations on board, possible thanks to artificial intelligence: AI-assisted photography to take exceptional images, display improvements for a world-class user experience, better response times for faster, smoother games, and more.
Premium Camera Powered by AI
AI imaging technology allows you to enjoy a smarter and more responsive photographic experience, with significantly better results.
For still images, AI Photo Enhancement can recognize up to 22 different photographic scenarios and automatically adjusts color tones and contrast to ensure an optimized photo at the highest quality, even at night and in others environments with poor lighting. For videos, the AI ​​Video Enhancement feature allows you to add live HDR effects in real time while recording. The artificial intelligence custom chipset uses DOL-HDR technology to enhance image quality, adjust during live recording, and to refine the color gamut and color accuracy of videos. All of this results in better shadow detail, dimming too bright highlights, and greater dynamic range.
Magnificent Display with AI
Visual experiences are more dynamic and intuitive thanks to a deep integration of AI technologies within the display.
One of the major enhancements is AI Color Boost technology, which uses AI's contextualization capabilities to automatically convert standard dynamic range to high dynamic range. AI Resolution Boost automatically improves the video resolution to HD resolution on the most popular social media apps. In addition, the Smart Ambient Display uses artificial intelligence to dynamically control the brightness of the screen based on the lighting conditions and the contents displayed on the screen, always ensuring an intuitive and comfortable viewing experience.
Gaming and More
In addition to improved camera and display technologies, the MediaTek Dimensity 1200-AI flagship also offers a superior gaming experience. Users will be able to play titles like Brawl Stars, at a high frame rate and enjoy the device's low latency, better heat management and efficient power consumption to play longer.
Stay tuned for more details on the OnePlus Nord 2 5G on the official OnePlus website, forum and social media channels.
Have you noticed any errors?