Golgo 13: Takao Saito reveals the secrets of the longest-running manga ever
Golgo 13
A few days ago we told you about Golgo 13 by Takao Saito, the longest running manga series
of all time
with 201 published volumes that won the
Guinness World Record
as a manga work in its entirety created by a single author with multiple volumes always.
But what is the secret behind this success? How did the author manage to work so hard to produce such a long series, without any interruption since its first release in 1968, as often happens for various reasons, such as the author's health, (recently it happened for Jujutsu Kaisen still on hiatus)? In fact, the publication was only interrupted due to major forces such as the outbreak of the Coronavirus pandemic which threw not only the publishing sector but also the animation sector into chaos. The same author, Takao Saito, answered these questions.
Here are the secrets behind the longevity of Golgo 13
84-year-old Takao Saito explained this when asked how it was able to consistently produce manga:
"First of all, it's a matter of mentality. For me, basically, ever since I became a manga artist, I've always considered it my job. People often ask me 'Aren't you tired of doing the same job for decades?', But what would you think if a farmer said he was 'tired' of growing rice or wheat? "
It is also important to keep your word. I always respect my deadlines. When I was starting out, I never knew when the show could be canceled, so I never took a vacation or missed a deadline. "
Of course, only his personal work ethic would not have allowed Golgo 13 to go that far. As a series in which the protagonist constantly travels to new settings, getting involved in incidents inspired by complex real-world political situations, scientific developments and cultural traditions, Takao Saito regularly consults with experts in a variety of different fields. Thanks to these prolific exchanges he was able to write more than 600 chapters. So, in the author's own words, if he had had to do everything with his only knowledge of him, he probably would not have reached chapter 10.
The longevity of the series was probably also helped by its narrative structure. Essentially, Golgo 13 is a free collection of single commissioned murders, which allows Takao Saito to dabble with whatever premise is interesting enough to go through a few chapters, then move on to another once the idea has made its way. course and the Golgo 13 bullet hit its target. Without the need to forcibly prolong character conflicts or arcs, Golgo 13 avoids giving the feeling of holding back too much, and the protagonist's stoic and reticent personality allows the story to be guided by colorful guest characters who can be removed and replaced. once they
are no longer
interesting.
It probably also helps that Golgo 13 is published in the bimonthly Big Comic. It's arguably Japan's most mature manga anthology, one that older adults can read without fear of being stigmatized.
Despite his advanced age, Saito says he plans to continue drawing Golgo 13 until to when he will be physically able to do it:
"Golgo 13 is my manga, but at the same time it also belongs to the readers, and for them I want to keep creating, one story at a time."
We remind you that the J-POP publishing house has published in Italy two selections of stories from the series in 2014 and 2015 and that you can find on Amazon!
---
Golgo 13 Is Still Awesome — Here Are Just a Few Reasons Why
Golgo 13 Is Still Awesome — Here Are Just a Few Reasons Why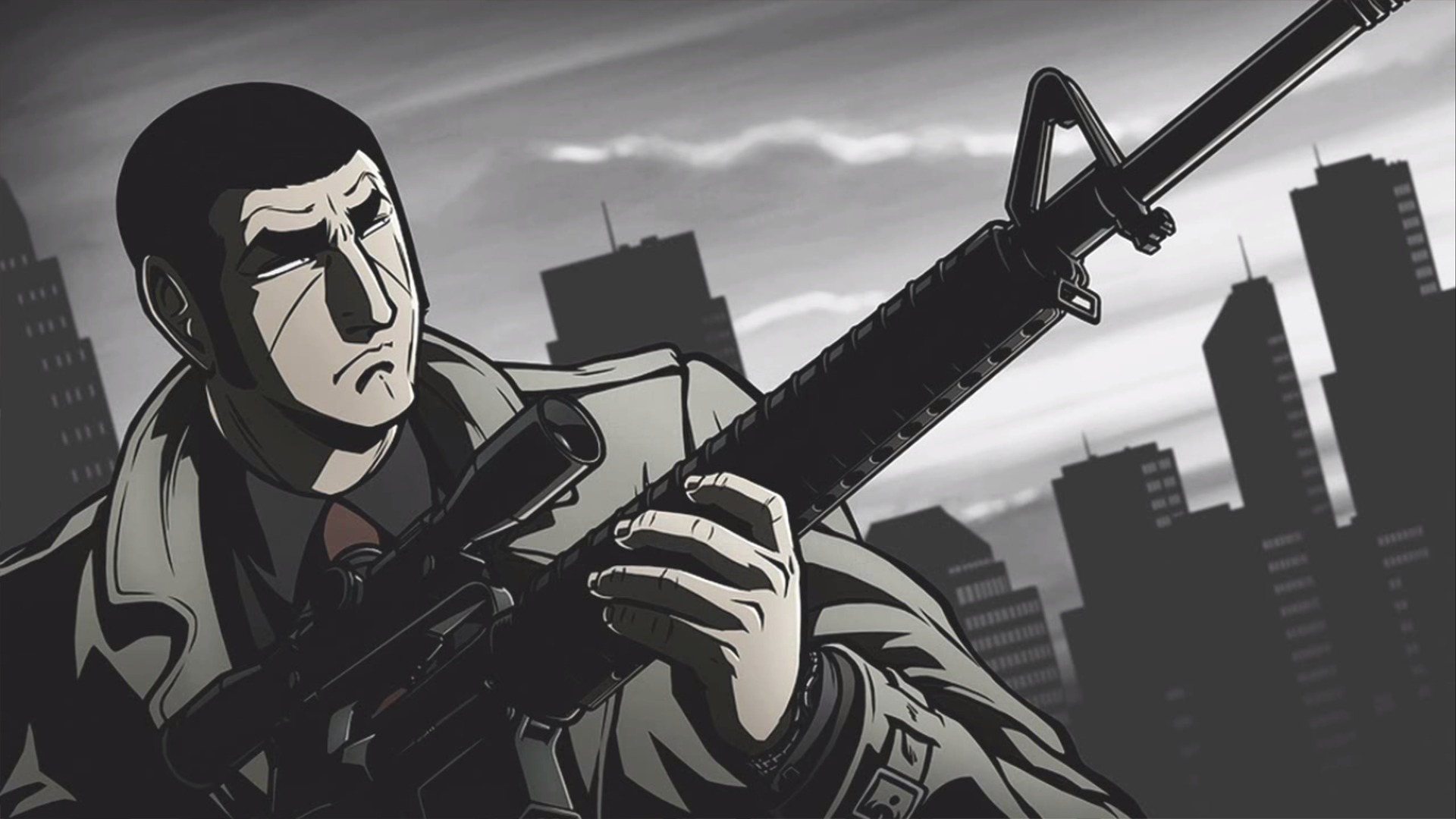 Takao Saito's seinen manga Golgo 13 recently landed the world record for most published volumes. This deadly assassin has an impressive track record, both in the story and in real life. It's no wonder he's so popular, both in Japan and around the world.
But what makes Duke Togo so cool? Here's what we know — and don't know — about the professional assassin that keeps us coming back for more. If you've never read or watched his adventures, consider this our gentle nudge to give them a go.
He's Just That Good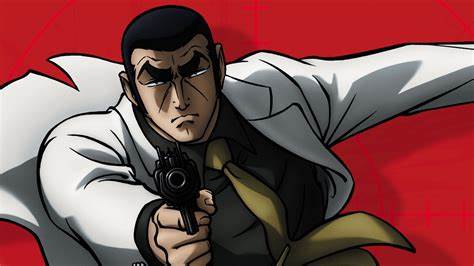 Sometimes we like to watch underdogs fighting their way up. Others, it's fun to watch a character who's just terrifyingly good at what they do. And that's definitely Golgo 13: a top-class assassin, and the guy you call when someone absolutely, positively, has to be taken out.
With his trusty M16, he'll handle anything from major assassinations to breaking a violin string at a distance. And over the years, he's been embroiled in some of the world's biggest historical and political events. Considering the manga's run dates back to 1968 (with only one COVID-related hiatus), that's a lot of time covered.
His Name Is Intriguing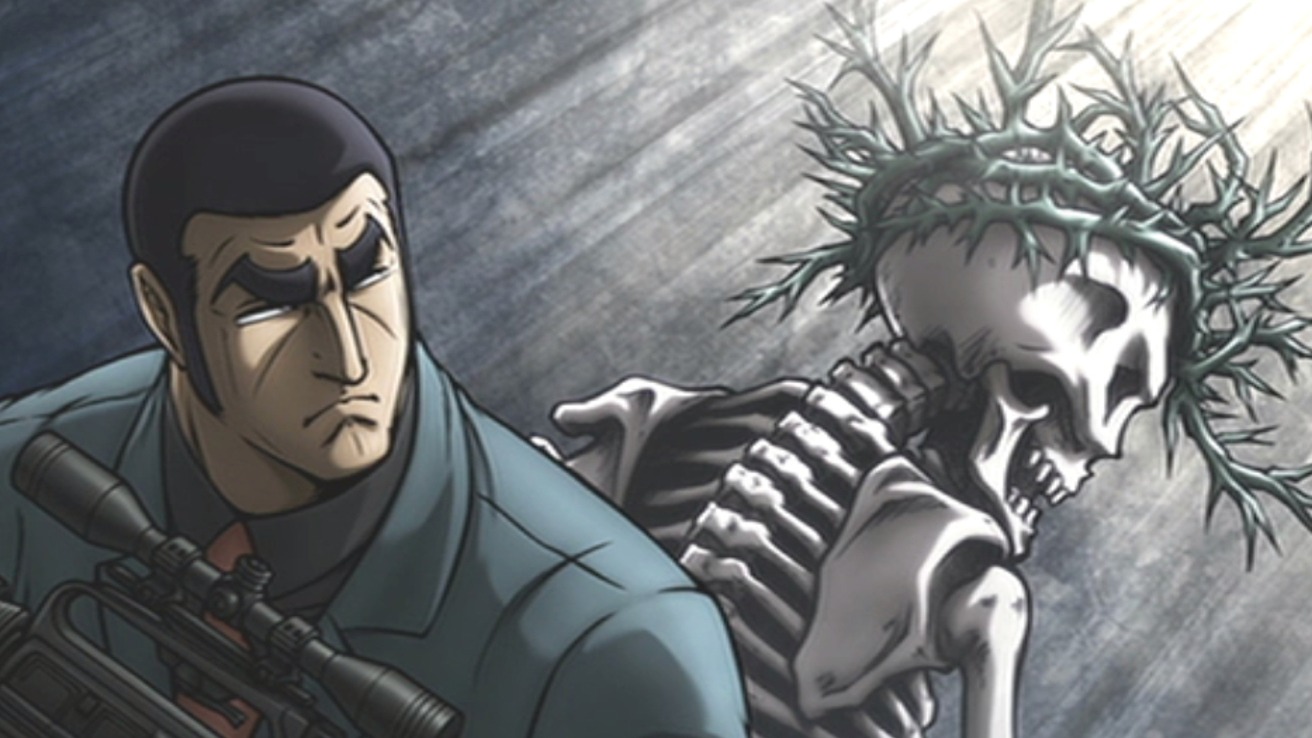 "Golgo 13" is just one of many names our hero goes by, but it's also his most interesting pseudonym. It carries with it a lot of Biblical symbolism.
Hidden in that name and number, you'll hear the word "Golgotha" — also known as Calvary, the place where Jesus was crucified. That gives some explanation for his logo: a skeleton wearing a crown of thorns. Does Togo have some sort of religious background we don't know about? Is it just a cool-sounding symbolism? Honestly, we'll likely never know, because…
We Still Know Nothing About Him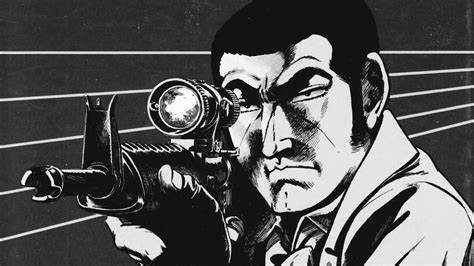 One of the coolest things about Golgo 13 is that, even after 50+ years of story, he's still an enigma. We don't know his real name, his history, or anything about his life prior to his career. We've been told some things, but they're all so contradictory that we'll probably never know which of those things are true (if any).
In a series that's been running this long, there can be a temptation to let a little something slip. Maybe it's to keep readers on their toes, or to keep the story fresh. Saito holds firm, though — we get nothing, save for an occasional child from a romantic encounter. And even without any revelations over the years, Togo is still a fascinating character.
If you've never given Golgo 13 a try, consider diving in. Catching up might not be a feasible goal, but there's plenty of story to choose from!