Final Fantasy 14: Endwalker, the program of contents available from here until launch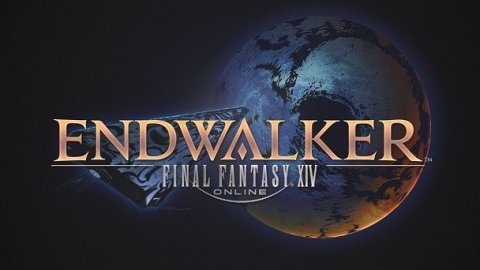 Final Fantasy 14
Square Enix, in addition to having published the benchmark of
Final Fantasy 14
: Endwalker, has also communicated the detailed program of all the contents that will be published from here until the launch of the game.
The benchmark program also includes a updated character creation functionality, with the option to create male Viera characters, a new playable race that will be added with Endwalker. Character appearance data created with the benchmark can also be saved for use in the commercial version of the game or selected to appear in the benchmark movies.
Also, during the last Letter broadcast from the Producer LIVE, a detailed schedule of content has also been unveiled and will be available from here until the launch of Endwalker. Players can enjoy additional content and in-game events before the launch of the highly anticipated fourth expansion:
July and August
● "Make it Rain" campaign: July 19th to 11th August, players can get a special "Vexed" emote as a reward for completing event missions while also earning bonus Manderville Gold Saucer Points (MGPs) by participating in Gold Saucer activities.
● Patch 5.58: This update, available July 20, will mark the
start of Season
20 of The Feast, as well as offer other content changes.
● Moonfire Faire: This summer-themed seasonal event will return for a limited time starting starting August 13th.
● The Rising: The Rising, which marks the 8th anniversary of the release of
FINAL FANTASY X
IV: A Realm Reborn, will begin on August 27th.
September and October
● Event in collaboration with FINAL FANTASY XV: The popular event that brings Noctis Lucis Caelum, the hero of FINAL FANTASY XV, to the world of Hydaelyn returns. From September 13th, players who have reached level 50 and completed the main mission "The Ultimate Weapon" can participate to earn various rewards, including Noctis' hairstyle and outfit, the Regalia mount for four people and more. Those who have already completed this mission can do it again and go on an adventure with Noctis.
● Moogle Treasure Trove Event: From October 19 until Endwalker Early Access, scheduled for November 19, players will have a Another opportunity to collect Irregular Tomestones to trade for various rewards.
November onwards
● Endwalker Early Access Begins: Endwalker Early Access will begin on November 19th and will allow those who pre-ordered the game to start their adventures before the official launch on November 23, 2021.
● Events after launch: for the months following the release of Endwalker, other events are planned seasonal events, such as the All Saints' Wake, which kicks off in late November, the Starlight Celebration in December, and the Heavensturn to welcome the new year.
Those taking a break from their adventures can return to the game during the free access campaign. In this campaign, which is already active and will run until August 23, eligible users will be able to return to Eorzea and play for free for an extended period of up to 14 days, the longest play period of any free login campaign available up to this moment.
Have you noticed any errors?
---
'Final Fantasy XIV' Is Currently Unavailable in North America
© Square Enix Digital codes for 'Final Fantasy XIV' are currently listed as 'out of stock' on Square Enix's website.
Final Fantasy XIV is currently unavailable from Square Enix's storefront in the North America.
If gamers attempt to buy a digital copy of the MMORPG from the publisher's official website, they will be greeted with an error message. The notice reads: 'We are sorry. The amount of items requested exceeds what is currently in stock. We have removed the excess from your cart'.
Below the pop-up is an addendum that explains there are currently no PC download copies of Final Fantasy XIV in stock.
Fans have taken to the game's subreddit to try and get to the bottom of why this might be, with many attributing it to Final Fantasy XIV's recent surge in popularity. User Kaisos elaborates that 'out of stock' for digital items usually means that the supplier has run out of pre-generated codes, due to a sudden influx in demand. Meanwhile,
tormenteddragon theorizes that the problem is more to do with strain being placed on the game's servers, again due to a surge in popularity.
Regardless of what caused the shortage in digital codes, for the time being, it is impossible for new players (or sprouts as they are colloquially known within the community) to join the MMORPG and create a character.
It is worth noting that this only applies to those who are hoping to buy the game through a digital download. If you have recently purchased a physical copy of Final Fantasy XIV then you will still be able to create an account.
Newsweek has reached out to Square Enix for comment on this developing situation.
Related Articles
Start your unlimited Newsweek trial