Xbox Game Pass, June 2021: the first batch of free games for subscribers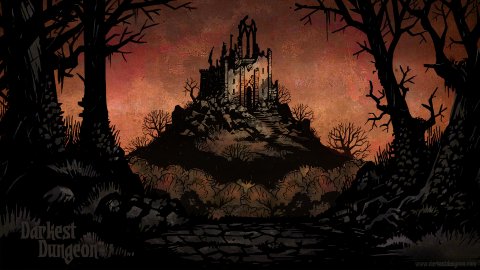 Xbox Game Pass, June 2021
June 2021 is destined to be a rather eventful month in terms of news, perhaps also for this reason the first batch of free games for
Xbox Game Pass
subscribers is not exactly rich or shocking. The addition of only 4 games, in the face of batches that have exceeded a dozen titles even in the last few occasions, seems in fact rather subdued, but it is highly probable that it is only a low-profile start waiting for the news that will surely arrive. from E3 2021.
There is no doubt that the
Microsoft and Bethesda
conference at E3, scheduled for Sunday 13 June 2021 at 19:00 Italian, has something important in store among the various news. as for the Xbox Game Pass, which has been one of the company's flagships for as long as it exists. Beyond the games to be announced and discovered in this event, in short, we can expect some other substantial additions to the catalog of the service.
Xbox Game Pass, the four games added at the beginning
of June 2021
In the meantime, one of the titles that will be added during the month has already emerged and it's not bad at all: Need for Speed ​​
Hot Pursuit Remastered
will arrive on June 24, 2021 on EA Play and consequently also in the Xbox Game Pass Ultimate catalog, the first clue of the next release of games that is likely to be announced
at E3 2021
and could be made available in the middle of the month. For the rest, we await further news, including the games already planned such as The Ascent arriving at the end of July and the possible surprise of Psychonauts 2, which according to some could even be launched as a surprise during the conference, in addition to rumors about any agreements with
Ubisoft
+ and similar future scenarios.
We also remember that 5 games will leave the catalog in mid-June, namely Ace Combat 7: Skies Unknown, Wizard of Legend, Night Call, West of Dead and Observation.
The Wild at Heart - Cloud, June 1st
We talked about it in the in-depth analysis on the last batch of games, having already arrived in the catalog in May, but in this case The Wild at Heart was made available from June 1st through the Cloud and is therefore playable on compatible devices, as well as on Xbox and PC. As we have already reported on the previous occasion, underneath its fascinating "artistic" action adventure aspect is a rather structured game in The Wild at Heart, which mixes different characteristics to emerge in a rather unique way.
Basically it is a sort of action adventure, which also has some RPG elements, but to these are also added puzzle game situations, in a decidedly unique set of rules. It tells the story of two boys struggling with a dark evil in a magical and wonderful land, all drawn in 2D as a sort of illustrated book for children. In addition to the need to fight enemies, it is necessary to constantly solve environmental puzzles using a series of magical creatures in the style of Pikmin, attracting them to you and using them to solve puzzles puzzles scattered around the strange game map.
For Honor - Cloud and Xbox, June 3
Started as a strange experiment, For Honor has gradually convinced everyone to become a staple in Ubisoft's offer, which has continued to support it, enriching it and expanding it, for over four years after its release. The medieval fighting game with hack and slash elements now also arrives
on Xbox Game
Pass, playable both on Xbox consoles and through cloud gaming, bringing with it the various evolutions carried out by Ubisoft to the base code and with the possibility of expanding it with the numerous packages placed available over the years.
It is practically impossible that you have never heard of it, considering how long it has been on the market, but in case you need clarification, know that this is a third-person fighting action style that sees us interpret warriors inspired by various historical periods and various geographical backgrounds: there are knights from the Western Middle Ages, samurai, Vikings, gladiators and other types of fighters to choose from, each with its own fighting style and specific weapons. Between pseudo historical reconstruction and orb barrel, For Honor is an interesting evolution of the classic concept of the fighting game in an enlarged online context, definitely worth trying. Here's our For Honor review.
Backbone - PC, June 8
Howard Lotor is a hardened detective who has spent a hard life on the street investigating murky cases. After years of jobs and wages of misery that lead him to barely make ends meet, Lotor is involved in a completely new case, which drags him into an increasingly dark story with important implications for him and for the entire city of Vancouver.
He will therefore have to give his detective skills to the end of the mystery, opposing the systemic and oppressive power hierarchies that reign over the city in an epic journey for him who has always been a sort of anti-hero. Ah, and it's a raccoon too. This is, more or less, the introduction that can be made of Backbone, a very interesting investigative graphic adventure, developed by Eggnut and published by Raw Fury.
The "post-noir" detective setting, as defined by the developers, is already very fascinating about him, but Backbone also adds to all this a unique characterization, with the characters that are made up of anthropomorphic animals . This detail does not detract from the drama of the narrative, which is however very mature and able to stage a real interactive thriller, in which we have to solve puzzles, explore, collect clues, question characters and conclude the case. >
Darkest Dungeon - Cloud, Xbox and PC, June 10
The roguelike RPGs are now back in fashion, but Darkest Dungeon can easily stand out from the crowd even just for the particular graphic characterization, before to take into account its great gameplay. The game by Redhook Studios presents itself with a particular gothic and dark style, comic and almost grotesque at times, with its 2D drawn line, able to further accentuate the dark and cynical tones of this particular world.
The gameplay focuses on "adventure stress", in which fighters not only have to endure inhuman challenges against creepy enemies, but also withstand various afflictions that result from the constant stressful situation the heroes are subjected to , as well as their fears and psychological imbalances. In Darkest Dungeon, we find ourselves recruiting, training and ultimately leading a group of disturbed heroes into battle as they journey through gloomy forests, forgotten mazes and crypts in ruins, amidst ravenous fear, famine, disease and darkness. Survival becomes a complex affair with all the variables involved, as dark mysteries are uncovered and increasingly fearsome monsters face each other with a particular turn-based combat system with strategic elements.
Undoubtedly one of the best additions to Xbox Game Pass of this period, as you can guess from our review of Darkest Dungeons.
Have you noticed any errors?