E3 2021: all conferences and events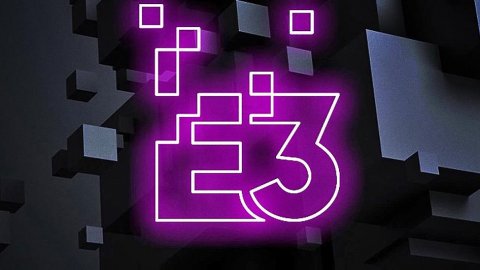 E3 2021
E3 2021 will be completely digital and
will take place
from 12 to 15 June: during those four days we will attend a series of conferences and events, strictly in streaming, which will see the announcement of new games and the presentation of some of the most popular titles. expected of the year.
From the
Microsoft
and Bethesda showcase to the new
Ubisoft
Forward, from the Summer Game Fest to the PC Gaming Show, from
Nintendo
Direct to IGN Expo: here is the complete list of events that we will be able to follow starting from the second week of the month and what we can expect to see. The list of conferences and events at E3 2021 will be updated as soon as all events are made official, including those of Nintendo and Square Enix.
Indie Live Expo 2021: June 5, 2021, 11.00 am
Children of Morta We start from independent productions with the Indie Live Expo 2021, an event that promises to present over three hundred games, mostly developed by Japanese teams, and which will therefore include the traditional fast tracking shots in which they will find space many titles.
In the last edition, Azure Striker Gunvolt 2 and Children of Morta were announced: it is difficult to imagine what will be shown this year, but if you appreciate the indie realities this is a streaming from don't miss it.
Guerrilla Collective 2021: 5 and 12 June 2021, 5.00 pm
Baldur's Gate 3. Two different days, 5 and 12 June, for the new edition of the Guerrilla Collective . It is a "festival dedicated to digital games where new titles, trailers, gameplay videos and more are presented", and which is attended by some of the most interesting developers and publishers on the international scene.
What will we see in this edition? In the past, products such as Baldur's Gate 3, the promising RPG from Larian Studios which should make its debut later this year, and the interesting Valheim have been part of the show.
Summer Game Fest 2021: June 10, 2021, 8.00 pm
Unreal Engine 5
, the demo for PS5. Organized and presented also this year by the journalist Geoff Keighley, the Summer Game Fest will open with a Kickoff Live with great ambitions, in which the main realities of the videogame industry will be present and which will include the inevitable world premiere, specifically announcements of new unreleased games, trailers and gameplay videos.
This year's edition will be particularly interesting, because in 2020 the show successfully filled the void left by the cancellation of E3, albeit alongside several other events , and increasingly stands as the summer version of the Game Awards, which as we know have gained a lot of credibility over time.
Koch Prime Time Gaming Stream: 11 June 2021, 9.00 pm
Shadow Warrior 3. First conference ever for Koch Media, the Austrian company that owns publisher Deep Silver and development teams such as Flying Wild Hog, Milestone and Vertigo Games. So let's imagine that during the event Shadow Warrior 3 will be shown again in action, in this case with an official release date.
When it comes to Deep Silver, however, there are also intellectual properties such as Metro and Saints Row: both series could return with a new episode, in particular the second which has recently been relaunched with some remasters and has also landed on PS5 and
Xbox Series X
. Will this be the right opportunity for announcements?
IGN Expo 2021: 11 June 2021, 10.00 pm
Second Extinction. Part of the Summer of Gaming, the new edition of IGN Expo promises the reveal of new games, the publication of unreleased gameplay videos and announcements of great relevance. In short, on this umpteenth virtual stage anything could happen.
In the last edition, titles such as Wasteland 3, Second Extinction, Chivalry 2, Borderlands 3, Samurai Jack and A Total War Saga: Troy were shown, but the feeling is that this year the level will rise further and the IGN Expo will try to compete with the most relevant events of the summer, obviously including E3.
Wholesome Direct 2021: 12 June, 7.00 pm
Spiritfarer. A different event than usual, Wholesome Direct is dedicated to independent productions, but exclusively of a certain type: relaxing, colorful, positive experiences that tell introspective stories and do not set goals to be achieved at all costs.
In the last edition there were titles such as Ooblets, Spiritfarer, Calico and Book of Travels, all characterized by the same calm and thoughtful approach: who will it be this year?
Ubisoft Forward: June 12, hours 21.00
Far Cry 6. Surely one of
the most important
events in the orbit of E3 2021, the new Ubisoft Forward will probably be focused on a detailed presentation of Far Cry 6, with a gameplay demo that can illustrate in-depth the peculiarities of the last episode of the series, but we also expect to see the next expansions of Assassin's Creed Valhalla, Watch Dogs: Legion and Immortals: Fenyx Rising.
however,
there will be
new announcements, such as that of Rainbow Six: Quarantine, the new tactical shooter that will try to further expand the already rich user base of the franchise with a cooperative-based experience that promises to be immediate and fun. Will we also see Skull & Bones, the remake of Prince of Persia: The Sands of Time and Beyond Good & Evil 2? Probable.
Devolver Digital: June 12
Devolver Digital. At the time of writing, the traditional Devolver Digital conference has a date but not yet an official time. Certainly this is an unmissable event, which over the years has offered a completely crazy narrative, making fun of the big announcements of E3 and introducing absurd characters.
In a chaos of announcements completely invented, the 2020 edition of the event saw the presence of games such as Serious Sam 4, Shadow Warrior 3, Carrion and the phenomenon Fall Guys: Ultimate Knockout, which as we know then met with extraordinary success. We are therefore very curious to know what will be presented on that stage in a few days.
Xbox & Bethesda Games Showcase: June 13th, 7.00 pm
Halo Infinite. Undoubtedly the most important appointment of E3 2021, the Xbox & Bethesda Games Showcase will have the task of realizing the important acquisition of Bethesda by Microsoft, putting the two realities on the same stage for an event that definitely promises great things and which will have two main protagonists: Halo Infinite and Starfield.
We obviously expect that the ninety minutes of the presentation will also be filled with several other titles: we believe an update on Senua's Saga: Hellblade 2, Forza Motorsport is a must. and Indiana Jones, while the announcement of Forza Horizon 5 is increasingly likely and we could perhaps see a first trailer for The Elder Scrolls 6, after the teaser a while ago.
PC Gaming Show 2021 : June 13, 8.00 pm
Humankind. Another round, another traditional event in the orbit of E3: the PC Gaming Show is known for having shown over the years a large number of high-profile productions, including PC exclusives and multi-platform titles. Of course, it has often happened that the show went too far, turning into a test of strength for those who want to follow it from start to finish.
Will the formula be made more sparkling and engaging this year? We will find out precisely on the evening
of June 1
3, imagining which titles will be part of the new edition. Last year the protagonists were Persona 4: Golden, Torchlight 3, Humankind, Godfall, Mafia: Definitive Edition, Twin Mirror, New World, The Outlast Trials, Surgeon Simulator 2 and many others.
Future Games Show 2021: June 13
As in the case of the Devolver Digital conference, the new edition of the Future Games Show also has an official date but not yet a time, which we imagine, however, will be revealed soon.
However, this is a very interesting event, with great potential if we consider the games featured in the last edition: from Ghostrunner to Call of the Sea, from Remothered: Broken Porcelain to Operation: Tango.
Did you notice any errors?