Assemble that Passes you # 304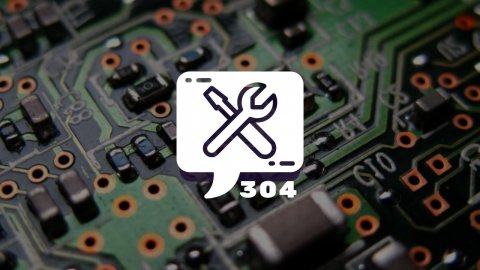 The start of the less eventful period of the year when it comes to PC hardware coincided with a couple of bumps on the software side, starting with the debut, in the new Radeon drivers, of AMD FidelityFX Super Resolution technology or, for friends, FSR. An important weapon against NVIDIA's DLSS, the upscaling technique also confirmed its limitations, tied to its traditional nature, but surprised us in the relationship between image quality and performance gain, enough to push Godfall to the highest quality in 4K on a Radeon RX 5700 XT.
AMD FidelityFX Super Resolution guarantees a good relationship between image quality and performance gain And it is important to note how, by selecting the maximum quality of FRS, the glance is excellent, at least on a desktop monitor. By zooming in on the images or lowering the resolution in 1080p, a generalized blur becomes visible, but the result is good and rewards AMD's work that by mixing linear and non-linear techniques has brought out a high-quality spatial upscaler. Of course, as explained in detail in this in-depth study, it is not as sophisticated as NVIDIA DLSS, but it has the advantage of running on a large number of GPUs, including those of next-generation consoles, competitors and mobile ones, where the increase in performance has even greater utility and the size of the screens makes the trade-off less visible. It is therefore a useful extra option while waiting for more advanced techniques to become the inevitable standard for everyone.
On the other hand, technologies based on artificial intelligence, DLSS included, have the particularity of having almost no evolution limits, as is evident from the transition between DLSS 1.0, lower in yield than FidelityFX Super Resolution, and DLSS 2.0, even capable of increasing visual quality while generating, in upscaling from a native 1080p rendering to an output image in 4K resolution, 6 of the 8 million pixels shown on the screen. Of course, it is more complex to implement, since it needs a training phase, and does not guarantee the same result on all engines, but it promises a lot and uses dedicated hardware that is also useful for other potential evolutions of the video game.
Machine learning is also used by NVIDIA to recreate realistic mechanisms and worlds from videos and images of our reality. In addition,
there is talk of
the use of antagonistic networks in the construction of stories and in the management of non-player characters that are already evolving and in the near future will probably make a leap forward until now unimaginable. For this reason we are sure that all this is also part of the future of AMD and beyond. Much of the development world is focused on these technologies, already able to give us tools like Canvas, available in free beta and capable of transforming a few confusing brushstrokes into realistic landscapes.
NVIDIA DLSS is more complex to implement, but guarantees an almost flawless upscaling Among other things, cloud and artificial intelligence will undoubtedly help in the case of the other great frontier that the giants of the technology sector are exploring at sound of millionaire investments. We are talking about the virtual reality ecosystems that are taking shape in the forges of giant companies like Facebook, clearly intent on creating the virtual social network of the future, but also of gaming-oriented companies like Epic Games, convinced that virtual reality is already close to changing. the world and back from a fundraiser thanks to which he raised a billion dollars to build his virtual universe based on the Unreal Engine. We know nothing about the potential structure of the Epic meta-verse, but after hanging out with Oculus for a few months, we can imagine the technical leap to lounges, cinemas and other virtual environments that already exist and are now frequented by many users. All accompanied by integrated support for DLSS and ray tracing.
The other software novelty of the moment concerns
Windows
11 which we quickly tested thanks to a beta that will be available for
Microsoft
Insiders from June 28th. The version is still largely incomplete, but it is already updated and includes part of the novelties, starting from the aesthetic ones that include a leap forward in terms of usability, both from a desktop and mobile point of view, including new menus, new management of side-by-side windows and a more coherent and pleasant aesthetic. Among the innovations announced we also find a new virtual keyboard, a more advanced dictation with automatic punctuation applied by artificial intelligence and compatibility with Android applications that redefines the role of Windows, already installed on 1.3 billion systems, further expanding its boundaries. But the perspective we look at as players is another.
Behind the scenes of the new operating system, only 64-bit, we will find other surprises that will include the gaming sphere, on Windows 10 managed in a rather confusing way. And it is something that Microsoft cannot afford by focusing on a Game Pass that has already attracted an avalanche of users forced, however, on PC, to deal with game update problems, titles that do not work properly in multiplayer and two substantially identical applications that coexist unnecessarily creating confusion. Not to mention the chaos between the 2 types of shops where you can make purchases.
Windows 11: new menus, new graphics, greater usability and an important leap in gaming Use the platform and enjoy the avalanche of games it offers available at a great price, it is clear, it is possible, but sometimes it is too complicated for a service that aims to attract a large number of users and software houses to create a complete ecosystem of cloud gaming and cross support for an avalanche of devices. We are therefore talking about a video game Netflix that represents the spearhead of Phil Spencer's Microsoft and that must also be taken care of on Windows given the now constantly growing numbers of PC gaming.
For this reason we have great expectations for a new software suite that will bring with it greater integration with
Xbox
consoles, also from the point of view of the technologies used. In fact, even on PC it will be possible to take advantage of DirectStorage, designed to exploit the speed of SSDs and the power of GPUs to dramatically increase the data decompression speed, decrease system traffic and reduce uploads to the bone, so much so as to have direct effects also on the gaming experience between texture streaming, open worlds without uploads and so on.
Assembla che ti Passa is a weekly column that collects the main news related to gaming PC hardware and proposes three configurations, divided by price range, designed for those who want to assemble or upgrade their machine. Suggestions are welcome and corrections welcome, while the advice is to read the paragraphs presenting the configurations before you do battle in the comments.
Budget configuration
The budget configuration is the one oriented to the savings but it is not certain that there is no room for an upgrade where interesting prospects arise. The proposals in this range include solutions designed for low-tech games and 1080p-oriented builds.
The arrival of new GPUs has lowered prices in the new generation mid and high range. But at the low end, where there are no new GPUs, the prices of the AMD Ryzen 5 3400G and Ryzen 3 3200G have soared, bringing us back to one without integrated graphics but capable of giving satisfaction even from a working perspective with a power up to a few long ago unimaginable in this segment.
Forced to give up even the few deserving options in terms of integrated GPU, and lacking in new generation alternatives in the budget segment, we return to the NVIDIA GeForce GT 1030, a decidedly modest card but if not cheap enough, despite however overpriced compared to last year.
BUDGET Component Price PROCESSOR Intel Core i5-10400F 2.9-4.0GHz 165.00 € MSI B460M-A PRO MOTHERBOARD 75.00 € ASUS Phoenix GeForce GT 1030 OC 105 VIDEO CARD, 00 € RAM Crucial Ballistix 2x8GB 2666MHz CL16 80,00 € POWER SUPPLY EVGA 450 BR 80+ Bronze 35,00 € HARD DISK Kingston A400 480GB SATA III 50,00 € CASE Kolink Nimbus RGB Mid Tower 50,00 € TOTAL 560,00 €
Gaming Configuration
In the gaming segment there are usually those components that allow you to face the game on the PC without fear and to hold on for some time. The frame rate showdown is just around the corner but, with a good base, it's always possible to sell the old GPU before it devalues ​​too much so you can buy a new one just in time to take on the next hardware-smashing blockbuster.
Another price drop for the Ryzen 5 5600X which returns to the mid-range with good power, excellent gaming performance and the sum between the PCIe 4.0 lines of the processor and those of an X570 motherboard. It therefore guarantees an edge in connectivity of the competition, with a lower price than the launch price.
With the arrival of the
NVIDIA GeForce RTX<
/a> 3080 Ti
and 3070 Ti it seems that the number of available GPUs has increased, at least looking at the European GPU prices that have fallen. The NVIDIA GeForce RTX 3060 is in fact available at around 500 euros, however many compared to the launch price, but undoubtedly lower than those of the last few weeks.
GAMING Component Price PROCESSOR AMD Ryzen 5 5600X 3.7-4.6GHz 290,00 € MSI X570-A PRO MOTHERBOARD 150,00 € MSI GeForce RTX 3060 Aero ITX OC 12 GB 515,00 € RAM Corsair Vengeance RGB PRO 2x8GB 3200MHz CL16 110,00 € POWER SUPPLY be quiet ! Pure Power 11 600W 80+ Gold 75,00 € HARD DISK Crucial MX500 1 TB SATA III 100,00 € CASE Corsair Carbide 275R Mid Tower 80.00 € TOTAL 1320.00 €
Extra Configuration
The pushed configuration makes sense only for those who aim for high resolutions, aware that luxury often does not go hand in hand with rationality. On the other hand, let's face it, who doesn't like having a nice engine under the hood even if you have to respect the speed limit?
Noticeably cheaper than the Core i9-10900K but with comparable power and more PCIe lanes than the competition on the X570 chipset, the AMD Ryzen 5800X is a great processor for high-end configurations that won't break loose. its position, despite an increase of around 20 euros.
In the high-end segment, the anomalous situation of last week, which saw the NVIDIA GeForce RTX 3080 Ti sold
for less than
the RTX 3080, has finally been resolved. Prices are still rising and it is not easy to get a card on the first try, but sifting through the international shops there are models available even around 900 euros, which was unthinkable in recent weeks.
EXTRA Component Price PROCESSOR AMD Ryzen 7 5800X 3.8-4.7GHz 420,00 € DISSIPATORE ARCTIC Liquid Freezer II ARGB 240 80,00 € MOTHERBOARD ASUS TUF GAMING X570-PRO WIFI 245, 00 € VIDEO CARD EVGA GeForce RTX 3080 XC3 BLACK GAMING 8 GB 900,00 € RAM G.Skill Trident Z RGB 2x16GB DDR4 3600MHz CL16 235,00 € PSU Corsair RM850x 80+ Gold 145,00 € HARD DISK WD BLACK SN850 1TB M. 2 PCIe 4.0 € 215.00 CASE Phanteks Eclipse P400 Mid Tower € 110.00 TOTAL € 2350.00
Have you noticed any errors?