Silent Hill Ascension, new details: will only be streamed once per story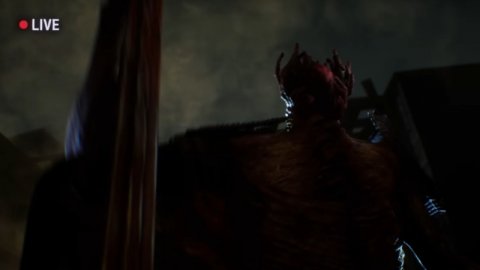 Silent Hill Ascension, new details
Silent Hill Ascension is the new "transmedia" experiment linked to Silent Hill, presented by Konami yesterday evening within the event on
the future of
the series and only now is revealed more in further details, among which the fact emerges that
it will be
streamed "only once" for each story, according to Twitter account Dusk Golem.
Although talking about an insider, Dusk Golem directly interviewed Jacob Navok, the CEO of Genvid, one of the companies that are developing the project for Konami and also present last night to show it to the public. According to reports, Silent Hill Ascension is confirmed to be a narrative experience based on interaction with the audience, who can choose how to develop the story based on different choices that determine crossroads in the narrative path.
The particular thing is that Silent Hill Ascension seems to be destined to be streamed, via the cloud, only once, as a sort of TV mini-series to follow and with the possibility of participating in the choices made. under consideration by the community. These decisions affect the evolution of the story and the relationships between the characters. Dusk Golem also reports that some of the team members involved are ex-Telltale, which provides some context to this particular game system, given the team's portfolio based on narrative adventure with player-entrusted choices.
According to the insider, Silent Hill Ascension's "game" system may have something
to do with
Facebook's The Walking Dead: Last Mile project, in which users have their own avatars, solve puzzles and take part in mini-game to receive "influence points" that can be spent to vote in the community choice stages.
Reportedly, it seems that the whole experience is made up of CGI scenes, of course horror genre, within a complex story linked to the myth of Silent Hill in some way. The general scenario and certain phases of the story will probably not be changed by the choices of the players, but these will focus above all on the relationships between the characters and on the destiny of these within the story. As reported by Dusk Golem, it could be something similar to Until Dawn or The Quarry, but in a broader and more social context.
Note that Navok himself intervened on Twitter to answer questions from some users after the testimony of Dusk Golem. From his statements we learn that Silent Hill Ascension will probably have several stories, so each of these will be broadcast only once but there will probably be further additions later, and also that the decisions will not have immediate effects: there will be intervals from 24-72 hours in which it will be possible to vote for the choice to be made and then see the effects, thus allowing everyone to participate more calmly.
Silent Hill Ascension was presented during the livestream dedicated to the Konami series, in which
Silent Hill 2 Remake
, Silent Hill f, Silent Hill Townfall and Return to Silent Hill have also been announced.
Have you noticed any errors?