Saturnalia, the background of the video game of Santa Ragione in our interview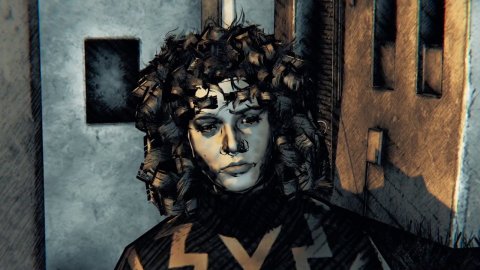 Saturnalia
October has always been the most fertile time of year for the release of
video games
belonging to the horror genre, and this year Italy also had its say with Saturnalia, a title developed by Santa Ragione set in the dark streets of a small village. , Gravoi, inspired by the Sardinian villages. The premises are certainly interesting: as explained by our Simone Tagliaferri in the review of Saturnalia, the adventure is set in the late 1980s and follows the individual stories of four characters, immersed in a broader socio-cultural context that reflects the spirit of the times, inviting the player to reflect on important issues such as abortion, the condition of women, the domination of the patriarchy and the class struggle.
We decided to have a chat with Pietro Righi Riva, game director, and Marta Gabas, art director of Saturnalia to discover the secrets of the development of one of the most talked about Italian titles of the year: here is our
interview with
the developers of Saturnalia.
In Saturnalia you can explore a labyrinthine village inspired by Sardinian villages.