Cyberpunk: Edgerunners, Hiko's Lucy cosplay makes Season 2 want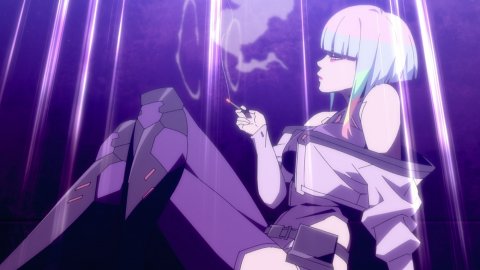 Cyberpunk
Cyberpunk: Edgerunners is achieving incredible success on Netflix, both thanks to fans of Cyberpunk 2077 and fans of Japanese animation in general, who are thus approaching CD Projekt RED's RPG for the first time. Obviously the Edgerunners phenomenon does not leave indifferent even the panorama of cosplayers, as evidenced by the splendid cosplay of Lucy made by the model Hiko.
As
we can see
the cosplay made by Hiko is really very nice and faithful to the character of Lucy di Cyberpunk: Edgerunners. Not only is her costume virtually identical to the one seen in the anime, but poses, scenography and plays of light and shadows give that extra touch of character to the shots in the gallery below that never hurts. It all makes us want to see a new season of the Netflix anime, but apparently CD Projekt has no plans for a Season 2 at the moment.
If you are interested in other cosplay based on anime and manga, we suggest Tsunade from Naruto from pamdroid18 and Momo Yaoyorozu from
My Hero Academia
from kawaiibesu. Changing completely genre, also take a look at the cosplay of Nilou from Genshin Impact made by KisaragiAsh and that of Adda la Bianca from The Witcher by Lada Lyumous.
Tell us, what an impression you made from the cosplay of Lucy made by Hiko? Do you think she is faithful to the character of Cyberpunk: Edgerunners? Please let us know in the comments.
Have you noticed any errors?