PlayStation: PSN link for PC games suggested by Marvel's Spider-Man files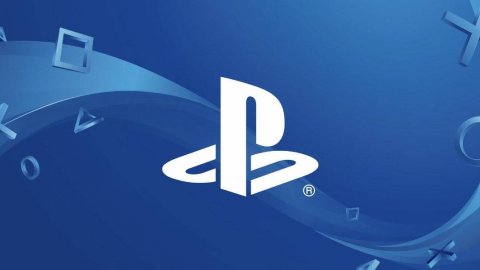 PlayStation
Sony
may integrate some
PlayStation
Network features into PlayStation Studios' PC games in the future, with users even receiving rewards if they decide to link their account.
Sony recently launched a dedicated page for PC games on its official website. Inside there is also a F.A.Q. where it is explained that "a PSN account is not currently required to play PlayStation Studios games on PC". That "currently" could indicate that things could change in the future.
As reported on the pages of VGC, analyzing the files of
Marvel
's Spider-Man Remastered for PC several references to PSN have been found, such as "PSNAccountLinked" and "PSNLinkingEntitlements" which suggest a feature to link a PSN account.
In addition, files called "LevelCapExtra" have also been found in relation to "PSN Linking Bonuses", suggesting some sort of bonus for players who will decide to link their PlayStation account. In the specific case of Spider-Man probably extra points to enhance the skills of the wall climber.
Marvel's Spider-Man It would therefore seem that Sony is testing or at least evaluating the idea of ​​integrating PSN into the PC ports of the his games. We'll see.
References to a possible co-op mode were also found in the Marvel's Spider-Man Remastered files,
will it be
added in the sequel?
Source Did you notice any errors?
---
Cudos: The tech firm that will pay to borrow your PlayStation
Cudos CEO Matt Hawkins (Cudos CEO Matt Hawkins)
When times are tough, many people turn to pawnbrokers, handing over prized possessions in exchange for cash. Last week, the UK's largest chain of pawnbrokers, H&T, reported a 43% jump in profits — and it plans to open more stores in the coming months.
But new technology could offer cash-strapped Britons an alternative to surrendering their laptop, tablet or PlayStation to a man in a shop. The founder of one tech firm is offering to pay you to keep them at home.
Matt Hawkins, CEO of Cudos, calls his project the "Airbnb of computing". Much as homeowners with spare space can rent it out using the app, Cudos pays to borrow their members' surplus computer processing when they're not using it. The firm uses blockchain technology to build a diffuse network of processing power run on people's home devices and offers the network to cloud computing firms in search of extra capacity.
A double-whammy of severe chip shortages and surging operating costs in the industry is making that proposition very attractive.
"In data centres there's about a 30% spare capacity, but at home there's something like 70-80%," Hawkins told the Standard.
"In these current times people want to make savings. If we can use the computer capacity that's out there it will be better for all parties."
The idea of letting someone you don't know inside your computer will ring alarm bells for some, but Hawkins shrugs off those concerns. "It works inside a protected environment that doesn't have access to other parts of the machine," he said. "Everyone knows Dropbox — but no one's worried about Dropbox taking all your files."
Many people have been prepared to take the leap and sign up. Last year, the company paid out over £30 million to users who joined the scheme, and it recently partnered with African telecoms provider Tingo, giving it access to up to 20 million new customers — and their computers.
Hawkins has ambitious expansion plans and has signed up two former PlayStation execs to Cudos's board. He thinks it's only a matter of time before his technology becomes the norm.
"I see blockchain being very similar to the internet in terms of what's being built," he said.
If you look how long the internet took to become mainstream it's 10 to 15 years. We're going through that same technology cycle for blockchain."