Microsoft aims for greater store opening: how will Xbox change?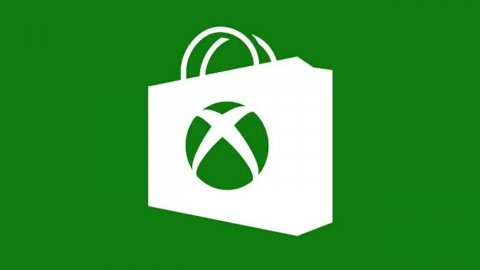 Microsoft aims for greater store opening
In the declaration of programmatic intentions published yesterday by Microsoft in view also of the acquisition of Activision Blizzard, clear mention is made of a desire to open more digital stores to meet developers and users, but this will be reflected on Xbox and its specific store?
This aspect is examined today in an in-depth study by The Verge, which explores the element most related to the stores that has a great importance, despite having made less noise than the confirmation that
Call of Duty
will also remain on
PlayStation
(and could even be ported to
Nintendo
Switch). Microsoft defended its business model during the famous trial between Epic and Apple on this matter, but there is no doubt that the reflections of that movement are beginning to be seen, regardless of the actual results in court.
The Redmond house pointed out that the sale of consoles does not allow to profit in the videogame market, but that it is a driving force, however, for the fundamental spread of proprietary digital stores, which instead allow the greatest earnings.
Microsoft: CEO Satya Nadella said he was pretty calm about the acquisition of Activision Blizzard A radical transformation of the Xbox Store would have serious consequences on the entire Xbox field in terms of consoles and at the moment in fact it is not under examination in a total way.
The 11 principles listed yesterday by the president of Microsoft Brad Smith in the famous official blog concern the store related to Windows mainly and in part also the Xbox Store, which will immediately stick to 7 of these 11 points. In practice, the first 7 principles will be implemented on the console store, i.e. those divided into the first three groups:
Security and quality control (any developer can access the store as long as they respect certain security limits for users, the continuation of the use of security systems adopted by Microsoft to guarantee this to users and respect for privacy) Responsibility (management of third party apps at the same level as the owners and the commitment not to use information or data from the app store to compete with third party apps) Fairness and transparency (equal treatment for third party apps compared to first party apps in terms of visibility and promotion and transparency in the rules on product promotion and management in the app store)
There is therefore a substantial equality in the management of the app on the Windows store with that of the games on Xbox Store, but the last section, the one specifically dedicated to freedom of choice for developers, will not be applied to consoles, at least for the moment. This last part concerns the possibility, left to the developers, of using alternative payment systems to the official ones of the store in question without Microsoft influencing the choice with differentiated treatments, in addition to the possibility of establishing a direct and alternative communication channel to the store with the users.
These latter aspects, which have emerged in an important way during the Epic trial against Apple, are the most complicated to get to the consoles but could further transform the landscape of these. It also remains to be seen whether Microsoft will lower the revenue share of 30% applied to store transactions: it seems that the company plans to lower its tax from 30 to 12% on Windows Store apps, or an equal share. to the one taken by Epic on the
Epic Games Store
, but the key element will be to see if this initiative can also move to the Xbox Store, which could further modify the whole panorama of the videogame market.
Source Have you noticed any errors?
---
'Northeastern Wisconsin is our showroom': How a tech training program started here is helping close the diversity gap
Keith Stephan has always had a 'huge passion for all things tech.'
The Plymouth resident has built computers, designed websites, written programming and handled graphic design duties. He wanted a technology career, but didn't think there'd be many opportunities for someone like him, who dropped out of high school and wanted to stay in his hometown of Plymouth.
Stephan's spark came in summer 2020 when he decided to take the General Educational Development test, just to see how he'd do. He passed and that turned out to be the confidence boost he needed to apply that fall to a new computer science career training program for northeastern Wisconsin residents.
Keith Stephan stands outside near his home in Plymouth. Stephan is one of more than 100 graduates of the gener8or Skills Accelerator, a technology skills training program in northeastern Wisconsin.
The program, originally called Upskilling but recently rebranded as gener8tor Skills Accelerator, was Stephan's first formal computer science training. It started him on a path toward a career in his dream industry.
'There was a lot of hesitation on my end because I lacked confidence to do it. I won't be accepted. I won't get the position I want,' Stephan said. 'Taking that first step let me go from being a dropout to getting my diploma to setting my goals. The most important step in that process is to push yourself."
The Skills Accelerator is an outgrowth of TechSpark, an initiative launched by Microsoft in 2017 in six regions, including northeastern Wisconsin. TechSpark aims to bolster computer science education in schools and colleges, provide support to entrepreneurs, and make sure the region's workforce has the technology skills companies will need to be competitive in the short- and long-term.
RELATED: How Microsoft TechSpark is infusing technology training into northeastern Wisconsin's schools and economy
RELATED: Businesses say finding employees is their top headache. This series explores the trends behind Wisconsin's workforce woes.
Microsoft partnered with gener8tor, a Milwaukee-based venture capital firm to launch the first of what are now 13 Skills Accelerator programs in northeastern Wisconsin as a way to train people for in-demand technology careers. Gener8tor expects to expand the program to more regions of the U.S. this year.
Story continues
People selected for the Skills Accelerator do not have to pay for the training and they are able to pursue it online and at their own pace. The program is funded and operated via a partnership between Microsoft, gener8tor, the New North Inc., Thrivent Foundation and the American Family Insurance Foundation.
The program increases access to computer science training, offers refresher courses on soft skills and provides job search assistance to unemployed or under-employed people with an emphasis on preparing women and people of color, populations long underrepresented in the technology industry, for new careers.
Mike Egan, the national director of the TechSpark program and a Marshfield native, said Microsoft recognized there are talented people interested in technology careers everywhere, even if the jobs are not. He said the northeastern Wisconsin pilot project proves the approach is effective.
'Wisconsin is hitting on all cylinders,' Egan said. 'Wisconsin really is the pilot for much of our other TechSpark work.'
Michelle Schuler, director of the region's TechSpark program, said it can be daunting to leave a longtime job for a new industry. She said programs like gener8tor Skills Accelerator succeed because they provide support as people navigate a major life change.
'That coaching and mentoring is what makes those programs so successful,' Schuler said. 'We're giving people the confidence they didn't know they had.'
'I got my dream job'
Michael Dewing on his first day of work at Sleep Number in Ashwaubenon.
Michael Dewing started a new job Monday, a year after completing Skills Accelerator training focused on sales and customer service.
The Green Bay resident is excited to help people sleep better, selling Sleep Number mattresses at the company's store in Ashwaubenon.
Sales may not seem to be a tech job of the future, but more jobs are becoming dependent on technology, whether it's to manage customer contacts or a social media sales campaign.
Dewing had gone to technical college for an associate's degree and certifications related to a former job in senior care. That background might not scream salesperson to a prospective employer. The Skills Accelerator was ready to help.
Dewing's LinkedIn profile shows he completed more than three dozen LinkedIn Learning certifications via the program. Some focused on skills like sales negotiations and closing strategies, some on soft skills like how to manage feeling overwhelmed and how to hold an inclusive conversation. Others addressed the intersection of sales and technology, like how to serve customers through chat and text.
He called the Skills Accelerator training opportunities a 'breath of fresh air' that also taught him to be patient, to wait for that job that really fit. He found it at the Sleep Number store, though he knew he'd face competition for the job. He said his training and work with a Skills Accelerator career coach prepared him for the process.
'I had three interviews with them. They told me it would be a hard process, that numerous candidates were coming in,' Dewing said. 'When they finally told me I got the job, I was like 'Yes! I got my dream job!'
Dewing's just plain excited now. Excited to no longer bounce from job-to-job, none of which really fit. Excited he's been able to channel what he likes to do — help people, interact with them face to face, solve problems — into a sales career.
'They believed in me before I believed in myself,' Dewing said. 'They saw something in me. To have someone else back you and support you is wonderful. They pulled me up by my bootstraps and said 'You can do this.''
Joe Kirgues, cofounder of gener8tor, said both organizations quickly realized they had a template that could be customized to meet the needs of other U.S. regions.
'Northeastern Wisconsin is our showroom for the rest of the country, to show not only what we have done, but what's coming,' Kirgues said.
Of the 102 participants who have enrolled in the program in northeastern Wisconsin, 77% graduated and two-thirds have moved on to new tech-related jobs. Forty percent of those graduates are women and 35% are people of color.
Kirgues said gener8tor's goal is to have 1,500 people graduate from its Skills Accelerators this year. For comparison, it celebrated its 400th graduate nationwide in December, about 18 months after the program started in northeastern Wisconsin.
New programs are adapted to the needs of the community as new locations are launched. That means that the Skills Accelerator's focus in northeastern Wisconsin's on sales, customer service and IT administrator certifications shifts to project management roles in Southern Virginia and Anchorage, Alaska. In Bloomington, Indiana, The Mill Code School focuses on IT administration jobs, while Milwaukee's program is all about sales and customer service training.
'It's not a one-size-fits-all. You have to come to the community where it's at,' Schuler said.
Emphasizing diversity, equity
Kirgues said gener8tor said gener8tor programs make a point of working to increase the number of Black, Latino, Native American and Asian people in computer science fields.
The U.S. Equal Employment Opportunity Commission in 2014 called attention to the technology industry's predominantly white and male workforce. In Digital Injustice, Tufts University's Digital Planet found Hispanic and Black workers remained underrepresented in high-tech jobs, based on federal 2018 and 2019 labor data.
Brown County's workforce mirrors national trends. About 4,500 county residents worked computer and mathematical jobs in 2019: 81% were white and 68% were men, according to the Greater Green Bay Chamber's Economic Development Strategic Plan Update. Asian Americans and Pacific Islanders made up 14% of the local workforce; only 2% of the Latino community and 1% were Black.
A survey of more than 2,000 18-to-28-year-old technology workers released last year by mthree, a talent and re-skilling training company, found, 68% felt uncomfortable in a job because of their gender, ethnicity or socioeconomic background. That percentage increases to 77% among women of color.
The report suggests actively encouraging young people to explore technology careers from a young age, exactly what the broader TechSpark effort aims to accomplish in northeastern Wisconsin.
'We very much want to be part of the solution to bridging the gap,' Kirgues said.
In northeastern Wisconsin, Schuler has worked with advocacy and support groups like Green Bay's We All Rise African American Resource Center and African Heritage Inc. in the Fox Cities to encourage Black workers to apply the the program.
TechSpark, African Heritage, the New North and the New Manufacturing Alliance set out out to change that last spring.
From left, African Heritage Inc. board member Adonica Randall, NEW Manufacturing Alliance Executive Director Ann Franz, TechSpark Northeast Wisconsin Director Michelle Schuler, New North Inc. CEO Barb LaMue and African Heritage Inc. board member Dr. Sabrina Robins pose together in TitletownTech, west of Lambeau Field.
Adonica Randall, an African Heritage board member and a founder of Abaxent, a technology consulting firm based in Pewaukee, said African Heritage and its business partners, with TechSpark's support, to get information about the program out to the Appleton area's Black community, engaging people in churches and other community spaces.
'It's been life-changing to work with those folks. After 40-plus years of no change, there's some activity, some movement. It's like 'wow!'' Randall said. 'We've accomplished more in the last year pulling together than stuff we've been working on for years.'
'Everyone has the opportunity to succeed'
Heleema Berg, the Black Youth Alliance-Wisconsin community coordinator at We All Rise: African American Resource Center, decided to try Skills Accelerator herself since she was recommending it to clients.
Berg graduated last month from Northeast Wisconsin Technical College with an associates degree in human services and a technical diploma in addiction counseling. When it came to the Skills Accelerator, she chose information technology courses since it was something different and new.
'If I'm trying to influence someone else to do it, I figured it's only right I do it, too,' Berg said.
Not intending to pursue IT as a career, Berg tore through the course in a week. However, she noted, the program opens doors for others who want to make the jump up from working from low-skill, low-income jobs but would need more time to work around jobs and family responsibilities.
'If you're coming from flipping burgers or something like that and don't really have other skills, this is useful if you're trying to get out of that lane,' Berg said.
Julie De Leon, a graduate of gener8tor's Upskilling program, works from her home in De Pere. De Leon used the skills she learned from the program to land a job with the state of Wisconsin.
About the same time Stephan was graduating from the Skills Accelerator, Julie De Leon found herself searching for a new career.
The Neenah native had been a librarian from 2001 to 2013, and during that time she taught herself web design. She then managed a website and programming for a United Methodist Church global outreach program until 2017 until the program ended.
After a few years in retail jobs, De Leon's father, who works for New North Inc., suggested she apply for the Skills Accelerator program. She was selected for the March 2021 group, and completed the IT administration career track 10 weeks later.
Every week, De Leon got a rundown of jobs available and companies that were hiring. It didn't take long to find the right opportunity.
In May, she began an internship with the state Department of Administration, working from her home in Hobart on developing a tool to evaluate cloud computing systems for state agencies.
The evaluation tool finally went live in early January.
'That's my baby,' De Leon said. 'This was a great project for me to start with. I really do feel like this is a career path.'
In October, it got a little closer to a career when the state made her a full-time, but limited-term employee. De Leon hopes it becomes permanent.
'I work 100% remotely. I think you're going to see more of that with the state: It will open up more opportunities to people not in Madison,' De Leon said.
It has been a year now since Stephan graduated from the Skills Accelerator and he's weighing a couple of jobs, both of which would allow him to work remotely from Plymouth. One would involve helping small businesses set up websites, something that appeals to his small town roots.
But he is already thinking about ways he can teach others the same technology skills he taught himself.
'I have a huge passion for teaching people what I know. It's a big thing for me,' he said. 'A dream position would be a network specialist that teaches high schoolers. I'd like to give people the same opportunity gener8tor gave me.'
JEFF BOLLIER is a St. Louis native whose 19 years in Wisconsin almost qualify him for resident status. He arrived in the Badger State via Beloit College and began his journalism career with the Beloit Daily News. He joined the Oshkosh Northwestern in 2003 and introduced his business column, Streetwise, in 2005. From new stores opening to corporate bankruptcies that impact whole communities, Jeff has done it. His work on restaurant health inspections, an air guitar-playing state assemblyman and an aging hotel have earned plaudits from the Wisconsin Newspaper Association.
Contact him at 920-431-8387 or jbollier@greenbaypressgazette.com; follow him on Twitter at @GBstreetwise.
This article originally appeared on Green Bay Press-Gazette: Northeastern Wisconsin tech training program becomes national model