Elden Ring, new images illustrate bosses and scenarios of the game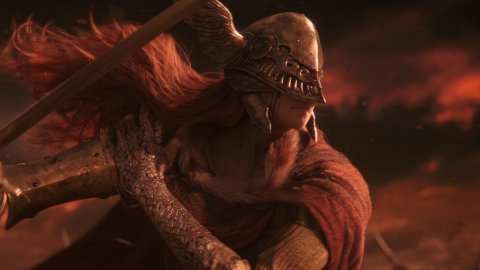 Elden Ring
Elden Ring was shown by Bandai Namco and FromSoftware with some new images, illustrating bosses and scenarios that we will find within the game's campaign, out on February 25th.
We recently tried the full version of Elden Ring, and apparently the project appears very convincing in every aspect; starting right from the open world setting, which represents an unprecedented trait for the productions of the Japanese studio.
The shots also highlight a certain type of atmosphere and the importance of lights in this sense, communicating a sense of tension in the face of certain threats which then materializes in the inevitable degree of hardcore challenge.
In short, it will be an exciting journey that Hidetaka Miyazaki and his collaborators have prepared for the many fans of the soulslike genre, and that we will
be able to
start, as mentioned, starting from February 25th on PC and console.
Source Have you noticed any errors?
---
Elden Ring Requires a GTX 1060 for the Lowest Preset on PC
Hidetaka Miyazaki and his team at FromSoftware have been hard at work over the past few years to deliver Elden Ring in the best shape possible, but the recent PC system requirements of the game have made fans worried about the optimization of the PC version!
FromSoftware games have always been pretty brutal and unforgiving in gameplay, but when it comes to visuals they are pretty forgiving towards low-spec-friendly PCs. That being said, it seems no longer true with Elden Ring.
CHECK THIS OUT: Skyrim Player Creates Their Own Basketball Game Using Cabbages and a Bask
Recently, we received the minimum system requirements for Elden Ring from the developers, which is way higher than what we would expect.
Elden Ring | Story Trailer
BridTV
7155
Elden Ring | Story Trailer
https://i.ytimg.com/vi/K_03kFqWfqs/hqdefault.jpg
918751
918751
center
26546
According to FromSoftware, playing Elden Ring at the lowest preset needs a GTX 1060 at minimum. While GTX 1060 is a GPU from three generations earlier in Nvidia's architecture, it's still a powerful graphics card, and we don't usually see it as a minimum spec even in recent games.
While we believe that Elden Ring will be very bold in visuals compared to the previous games of FromSoftware, it still doesn't look that great to require a GTX 1060 for minimum specs.
OS: Win10 or 11 (64-bit)
Processor: Intel Core i5-8400 or AMD Ryzen 3 3300X
Memory: 12 GB RAM
Graphics: NVIDIA GeForce GTX 1060 3 GB or AMD Radeon RX 580 4 GB
DirectX: Version 12
Storage: 60 GB
In order to have a better understanding of it, we have listed the GPUs required by some of the other third-person open-world games that have been released on PC in the last few years with pretty realistic visuals:
Days Gone: GTX 660
Death Stranding: GTX 1050
Forza Horizon 5: GTX 970
Red Dead Redemption 2: GTX 770
Mafia Definitive Edition: GTX 660
Assassin's Creed Valhalla: GTX 960
While Elden Ring is yet to be released, we believe that some of the games above have even more realistic visuals than Elden Ring, while they require lower-spec GPUs for minimum compared to FromSoftware's upcoming title. So, does this mean the game will not be quite optimized for PC at launch?
That's one way to look at it, but the other way is that FromSoftware might have increased specs for the minimum requirements intentionally as Elden Ring is a game that you need to run smoothly enough to be able to successfully overcome the combat and enemies.
So, you might actually be able to run Elden Ring on a system that has a weaker GPU than GTX 1060, but the framerates might not satisfy you or might negatively affect your gameplay.
Source: DSOG
Have something to tell us about this article?