The Witcher: jannetincosplay's Triss Merigold cosplay is feral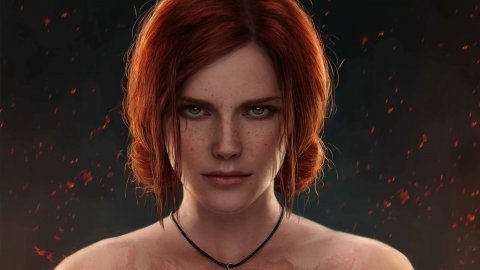 The Witcher
The
second season of
The Witcher has finally arrived on Netflix, long awaited by fans. The cosplay world therefore responds to this novelty by proposing their own versions of the show's characters. Inspired by
The Witcher 3
Wild Hunt, jannetincosplay offers us its own Triss Merigold cosplay.
As you can see, jannetincosplay proposes a Triss Merigold with one of the costumes that can be seen in The Witcher 3 Wild Hunt. The shot, however, offers us the sorceress in the middle of a snowy forest, with even a white wolf to keep her company. The costume is extremely detailed and overall it exudes the fantasy and ancient vibe of the world of The Witcher.
If you love the world of The Witcher, then you shouldn't miss natsumi's Triss cosplay. Then here's the Triss cosplay by mira_ladovira. Let's not forget miss_autumn's Triss cosplay. Finally, we close with the
cosplay of Ciri from
sayathefox.
Tell us, what do you think of the Triss Merigold cosplay made by jannetincosplay? Does the end result convince you, or have you seen higher quality versions?
Have you noticed any errors?