Resident Evil Apocalypse: rumor talks about a new third-person game, here are the details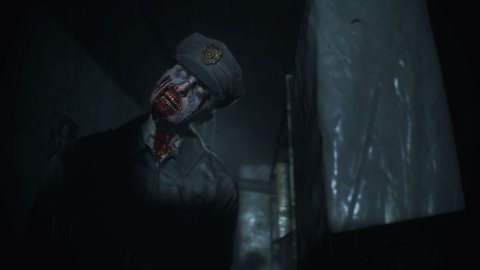 Resident Evil Apocalypse
Through 4chan, Reddit and ResetEra a new rumor is circulating dedicated to Resident Evil Apocalypse (code name), a potential
new game from
Capcom which - unlike the previous chapters - would be in the third person. Let's see all the details.
According to what has been indicated, Resident Evil Apocalypse would be scheduled for 2024. It would be a third-person game, unlike 7 and Village, and would also include an "innovative system linked to a partner "that would accompany the character we controlled. However, it would be a completely single player game.
Resident Evil Apocalypse would combine the atmosphere of Resident Evil 2 and Resident Evil Outbreak. The setting would be a ghost town and one of the themes of the game would be linked to the search for a traitor within the cast of characters, with also a "trust system" aimed at finding bioweapons. The game creatures would include wendigo and goatman, while the atmospheres would recall the primordial fear of the unknown and the typical terror of the darkest forests.
Resident Evil Apocalypse would still be in the early stages of development and some testers would be analyzing some new game systems. As always we remember
that we are
talking about a rumor and it could be false.
DuskGolem, also known as AestheticGamer, is a well-known Resident Evil leaker and has had his say on the rumors. Dusk says that what he reported is different from what he learned about Resident Evil 9 years ago. In this case, the possibilities are varied: Capcom's projects have changed over the years, or this Resident Evil Apocalypse is another separate project from 9. Of course, there is always the possibility that the leak is 100% fake.
For now we can only take note of what has been reported online: it will probably take some time before we can have official confirmations or denials.
Source Have you noticed any errors?
---
Resident Evil 2 Becomes Dead Space With New Mod, Check It Out in Action
If you ever wanted Isaac Clarke to venture into the zombified streets of Raccoon City then now's your chance, as Resident Evil 2 becomes Dead Space with a brand new mod released that switches the zombie apocalypse characters out with those found from the future!
Created by modder 4kodda, the Dead Space Mod for the Resident Evil 2 Remake turns our favorite leads from the game into characters from Electronic Arts' futuristic survival horror franchise! Check out the video below to see how this mod looks in action!
As you can see, a number of changes have been done by the mod to turn the Raccoon City incident into a Dead Space adventure. Rookie cop Leon S. Kennedy for instance gets several Dead Space 2 skins including a fully animated Isaac Clarke, while Claire Redfield gets a variety of DS 2 skins as well as new hairdo that is inspired by Isaac's love interest Elle Langford. Finally the biggest nuisance of the game gets pretty terrifying skins, as Mr. X will now give it to you as a Necromorph!
While the mod is definitely fun to see and try out if you have the means, Dead Space is actually making a return with a remake coming up at end of 2022– and the developers have promised that they will share more updates next year.
Source: TheGamer