Just Dance, possible data theft: Ubisoft reassures users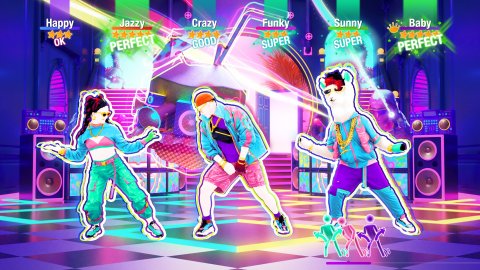 Just Dance, possible data theft
Just Dance's servers have been subject to possible data theft due to a configuration error, and
Ubisoft
has written a message to reassure players to that effect.
Currently working on the NFT front, Ubisoft revealed that "the incident was the result of a configuration error which, once identified, was promptly corrected", but that "unauthorized individuals were able to access and potentially copy a portion of the personal data of some players by Just Dance. "
" Guaranteeing the privacy and security of user data is a top priority for us: therefore, with total transparency, we wish to inform you that some of your personal information may have been disclosed in the context of this incident. "
" The data in question is limited to so-called technical identifiers, which include GamerTag, Profile ID and Device ID, as well as any Just Dance videos you have re registered and uploaded to be shared publicly with the game community and / or on your social media profiles. "
" Our investigation has shown that no information regarding Ubisoft accounts has been compromised, so for the time being it is not necessary to change your password. However, if you wish to do so anyway, we encourage you to proceed and we encourage you to turn on Two-Step Verification (2SV). You can find more
information about
the 2SV process on our support website. "
" We have informed the competent supervisory authority about this incident. We apologize for the inconvenience and assure you that we have taken all necessary precautions to secure our infrastructure. If you have any questions regarding this incident, you can contact our support team at support.ubisoft.com. "
Have you noticed any errors?