Japanese ranking, Pokémon Diamond and Pearl exceed two million copies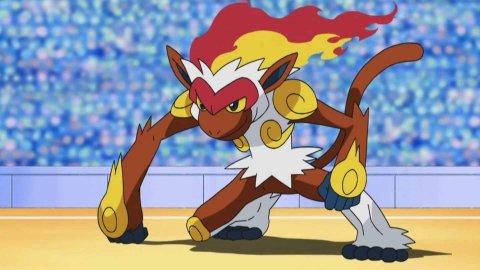 Japanese ranking
Pokémon
Shining Diamond and
Pokémon Shining Pearl have surpassed two million copies at home, remaining firmly anchored to the top of the Japanese rankings, once again a complete domain of
Nintendo
.
Japanese software ranking from 6 to 12 December 2021
[NSW] Pokemon Brilliant Diamond / Shining Pearl (The Pokemon Company, 11/19/21) - 130,772 (2,046,040) [NSW]
Mario Party Superstars
(Nintendo, 10/29/21) ) - 53,824 (459,001) [NSW] Big Brain Academy: Brain vs. Brain (Nintendo, 12/03/21) - 33,092 (70,020) [NSW] Minecraft (
Microsoft
, 06/21/18) - 26,256 (2,336,145) [NSW] Animal Crossing: New Horizons (Nintendo, 03/20/20) - 23,786 (7,010,861) [NSW] Mario Kart 8 Deluxe (Nintendo, 04/28/17) - 21,819 (4,191,268) [NSW] Super Smash Bros. Ultimate (Nintendo, 12/07/18) - 20,364 (4,552,841) [NSW ] Momotaro Dentetsu: Showa, Heisei, Reiwa mo Teiban! (Konami, 11/19/20) - 14,709 (2,448,283) [NSW] Ring Fit Adventure (Nintendo, 10/18/19) - 13,765 (2,956,485) [NSW] Pokemon Sword / Shield (The Pokemon Company, 11/15 / 19) - 12,825 (4,227,847)
Japanese hardware ranking from 6 to 12 December 2021
Switch OLED Model - 90,076 (582,248) Switch - 59,460 (17,634,683) Switch Lite - 42,799 (4,327,684) PlayStation 5 - 1,020 (998,625)
Xbox Series X
- 450 (70,908) New 2DS LL (including 2DS) - 391 (1,178,644) Xbox Series S - 355 (53,225) PlayStation 5 Digital Edition - 113 (190,659) PlayStation 4 - 103 (7,819,116)
We know that the Nintendo Switch has sold 92.87 million units and enjoys tremendous popularity among Japanese users. It is therefore no coincidence that the three versions of the console have so far totaled over 22.5 million units in the domestic market alone.
As for
PS5
and Xbox Series X
, the problems of availability are felt a lot judging by the distance between their numbers and those of the hybrid console of the Kyoto house. However, it is unlikely that the situation will improve between now and Christmas.
Turning to the software, it is once again impressive to see all the boxes occupied by games for Switch: a situation that was never seen before until this last generation, particularly happy for Nintendo but problematic for Sony and obviously Microsoft, which currently have no way to compete.
Source Have you noticed any errors?
---
Shin Megami Tensei has fused into a premier rank Japanese rice wine
If you're a JRPG fan, you may already be enjoying 'Shin Megami Tensei V' 真・女神転生V which was released on November 11 this year.
But did you know that there is one more thing you can enjoy? Introducing the Shin Megami Tensei V collaboration Japanese rice wine: "Daiginjo Nahobinokami" 真・女神転生V コラボ日本酒『大吟醸 直毘神』! It will go on sale starting Tuesday.
This is a part of a project called the Sake Tsunagi Project 酒繋ぎプロジェクト (which means "Japanese rice wine network project.")
The purpose of this project is to develop new products by collaborating with impactful Japanese content and to find new possibilities in each genre. If you visit their official website, you'll find other unique Japanese rice wine produced in collaboration with popular anime and manga such as Shaman King (シャーマンキング shāman kingu), Cells at Work (はたらく細胞 hataraku saibo) and more.
More about the Shin Megami Tensei Japanese rice wine
There are three reasons why this Japanese rice wine is special and attractive.
1. The stylish label
This is a very striking illustration, isn't it? The character with the mysterious atmosphere and strong aura on the bottle is called Nahobino ナホビノ, a forbidden deity. Nahobino is the transformed protagonist after he has fused with Aogami アオガミ, the proto-fiend. This rice wine ships in a 720ml bottle.
2. The premier rank Japanese rice wine: Dainginjo
Japanese rice wine, also known as Japanese sake, is generally categorized into nine types. Among the nine types, there are two premier types, and this collab Japanese rice wine is one of the two: daiginjo 大吟醸. Daiginjo is made from rice, koji (麹 sake mold), and distilled alcohol. One of the factors that decides the quality of a Japanese rice wine is the percentage of the outer rice layers that have been polished away. The greater the number of outer rice layers removed, the smoother and more refreshing the taste of Japanese sake becomes. The polishing rate of lower ranks of Japanese rice wine, such as honjozo 本醸造, is around 20% lower than daiginjo's.
In addition, this product is made by Sawanoi/Ozawa Brewery 澤乃井・小澤酒造, one of the Japanese rice breweries with the longest tradition and greatest brand recognition in Japan. This is a top-rank Japanese rice wine made by a great brewery! How luxurious!
3. The sophisticated wooden box
As mentioned above, the drink itself is very high quality, but this wooden box makes the product more special!
The wooden box is called kiribako 桐箱. Kiri 桐 means paulownia and 箱 bako means box, so 桐箱 literally means a box made of paulownia wood. Paulownia is light and resistant to humidity. Therefore, in Japan, kiribako have been historically used for storing very important things such as tools for Japanese tea ceremony, antiques, and expensive gifts.
Product name: Shin Megami Tensei V collaboration Japanese rice wine "Daiginjo Nahobinokami" 真・女神転生V コラボ日本酒『大吟醸』直毘神
Amount: 720ml
Price: 11,000 yen (tax included)
On sale: December 14
Delivery: The item will be shipped within three weeks from your order
Official website of the Saketsunagi project (for pre-order & purchase)
Official website of Sawanoi/Ozawashuzo (for purchase only)
Note: You may need to use a proxy shopping service such as Buyee or White Rabbit Express if you'd like to have it shipped internationally. Also note that alcohol shipments into some countries, such as the USA and Canada, are banned.
Read more stories from grape Japan.
-- From suimono to risotto, this microwaveable dashi pot worked wonders in our kitchen
-- Pour soy sauce or other liquid condiments with these adorable Japanese cat-shaped dispensers
-- Decorate your Christmas tree with Japanese incense in the form of fallen leaves
© grape Japan