What's New for NVIDIA DLSS, Upcoming Intel GPUs, and DDR5 Memory - Pass You Through # 304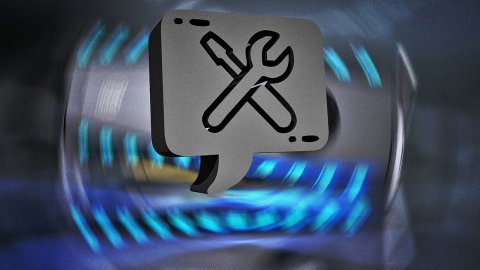 What's New for NVIDIA DLSS
This week Intel is the protagonist of our column, at least from the point of view of hardware news. Speaking of software, in fact, one of the potentially most interesting innovations comes from NVIDIA, albeit indirectly. A Reddit user has indeed found, in the
Unreal Engine 5
documentation, a card that refers to DLSS in Ultra Quality mode. Furthermore, at the bottom of the page, it is specified that this is a mode destined to actually be made available in the future.
The name is probably due to the fact that the
AMD FidelityFX Super
Resolution upscaling technology, compatible with three generations Radeon and even with three generations of GeForce, it includes an Ultra Quality mode, albeit constrained, as we verified in our test, to a slight loss of definition due to the traditional nature of AMD upscaling. But while DLSS works differently, it appears that NVIDIA has decided to respond directly to the competitor's move, given the name it has chosen. As for the technology itself, we assume that it has been in development for some time.
Also because the NVIDIA DLSS, based on deep learning, provides a training phase to be implemented in games. We also assume that more work was needed for this new level of implementation which could guarantee image quality superior to that of native rendering. On the other hand, NVIDIA technology already guarantees results of amazing quality, at least with titles like Control and Cyberpunk. Enough to make us curious about the next step in an upscaling that could be just the tip of the iceberg of the possibilities for image enhancement enabled by artificial intelligence.
The new NVIDIA DLSS mode promises a performance increase in the face of very high image quality In the meantime, Intel has started working on increasing performance through deep learning on processors, but it could have surprises in store in this sense also in the field of GPUs. On the other hand, it will soon have to compete with NVIDIA, as well as with AMD, given the approaching announcement of Intel Xe-HPG video cards. It was the same company that told us by launching the promotional campaign for DG2 GPUs, starting with the first promotional items aimed at those who signed up for the initiative called Odyssey. The company has defined this phase as "a pivotal moment: the imminent arrival of Intel's Xe HPG architecture".
Let's be clear: despite the emphatic tones, the arrival of the cards is expected for the beginning of 2022. According to some rumors it is possible that a handful of cards will be ready by the end of 2021, time for a launch paired with the new Intel Alder Lake processors, but rapid production should not be possible until the first quarter of 2022. At that point However, we will already be aware of the strengths and limitations of the first series of Intel gaming GPUs whose arrival is undoubtedly highly anticipated. On the other hand,
there is talk of
an expansion of the discrete GPU market to three competitors, all fierce, which by facing each other could significantly accelerate
the evolution of
hardware dedicated to graphics, with all the benefits of the case also for cloud gaming, the solutions integrated and future consoles.
With Intel Xe-HPG GPUs, the gaming video card industry will have to deal with a new competitor At the moment, however, the main problem remains the gap between supply and demand that makes discrete GPUs good definitely precious. The prices of the medium-high range models are falling, a sign that something is moving, but the prices of the large online retailers and Italian stores remain decidedly high. However, they go abroad and they should also do it here, provided that the influx of cards also increases for our nation and remains constant. In fact, we do not have any official information on the matter and fears remain.
Among other things, the concern of running out of memory in the case of the substantial sales of the Teamgroup Elite DDR5-4800 RAMs could have something to do with it. In fact, they sold like hot cakes, with a price of $ 310.00 for a 32 GB kit, although it is not yet possible to buy motherboards that can support them. The latter will probably arrive soon, but before we can use them we will have to wait for the Intel Alder Lake processors, arriving at the end of the year, still obscure in terms of performance.
The Alder Lake series should be the first to introduce in the desktop PC sector, processors composed of two different types of cores In all likelihood, the first supplies to the Teamgroup stores are not particularly full-bodied, but a sold -out for a technology that is still unusable is news however. Also because we are talking about the first models, destined to be overtaken by 6400 MHz memories already in preparation by companies like Corsair. In any case, Teamgroup's DDR5-4800 memories still promise very high performance, despite the CL40-40-40-77 timings, which are also destined to be reduced with subsequent models.
However, it should be added that characterized memories from the same specifications they obtained, in the tests of the development kits for Alder Lake, scores over 50 percentage points higher than that of DDR4 memories presumably belonging to a similar segment. With AIDA 64 the advantage dropped to 28% peak, but we are still talking about a significant leap with memories that will be combined with architectures designed, both for Intel and AMD, to take advantage of the speed of RAM.
Assembla che ti Passa is a weekly column that collects the main news related to gaming PC hardware and offers three configurations, divided by price ranges, designed for
those who want
to assemble or update their machine. As usual, suggestions are welcome and corrections welcome, as long as the tones are adequate. Another tip is to read the paragraphs presenting the configurations before you do battle in the comments.
Budget configuration
The budget configuration is oriented to saving but it is not certain that there is no room for the upgrade where interesting prospects arise. The proposals in this range include solutions designed for low-tech gaming and 1080p-oriented builds.
The AMD Ryzen 5 3400G is still heavily overpriced, like the Ryzen 3 3200G, and this prevents us from focus on an option with integrated graphics capable of giving satisfactions in 1080p. But a sharp drop in price on the Intel Core i5-10400F makes us even more attractive a processor still slightly more expensive than the April prices, but very interesting for the ratio between raw power and price.
In the budget segment cards based on new generation technologies are not yet seen and the more performing ones of the past generation remain at a high premium. But the market trend, which has seen a lowering of the prices of the new GeForce and the new Radeons, has influenced the price of the NVIDIA GeForce GT 1030, modest but available below 100 euros.
BUDGET Component Price PROCESSOR Intel Core i5-10400F 2.9-4.0GHz 145,00 € MSI B460M-A PRO MOTHERBOARD 75,00 € ASUS GeForce GT 1030 OC 2 GB VIDEO CARD 95,00 € RAM Crucial Ballistix 2x8GB 2666MHz CL16 80,00 € POWER SUPPLY EVGA 450 BR 80+ Bronze 35,00 € HARD DISK Kingston A400 480GB SATA III 50,00 € CASE Fractal Design Focus G Mid Tower 60,00 € TOTAL 540,00 €
Gaming Configuration
In the gaming segment there are usually those components that allow you to face the game on the PC without fear and to hold on for some time. The frame rate showdown is just around the corner but, with a good base, it's always possible to sell the old GPU before it devalues ​​too much so you can buy a new one just in time
to take on
the next hardware-smashing blockbuster.
With another small price drop, the Ryzen 5 5600X approaches 285 euros, guaranteeing an excellent relationship between power and price. All seasoned with a good number of PCIe 4.0 lanes, partly linked directly to the processor, partly linked to the X570 motherboard which, although not cheap, also offers some more guarantees in terms of longevity.
The prices of the Next-generation video cards are on the decline, but stocks are still running out at lightning speed. While searching, you can find attractive offers, but to get a card without too many waiting times you need to spend more than the recommended price, as in the case of the GIGABYTE AORUS GeForce RTX 3060 Elite.
GAMING Component Price PROCESSOR AMD Ryzen 5 5600X 3.7-4.6GHz € 285.00 MSI X570-A PRO MOTHERBOARD € 150.00 VIDEO CARD GIGABYTE AORUS GeForce RTX 3060 Elite 12 GB 690 , 00 € RAM Corsair Vengeance RGB PRO 2x8GB 3200MHz CL16 120,00 € POWER SUPPLY be quiet! Pure Power 11 600W 80+ Gold 75,00 € HARD DISK Crucial MX500 1 TB SATA III 100,00 € CASE EMPIRE GAMING Diamond ARGB Mid Tower 75.00 € TOTAL 1495.00 €
Extra Configuration
The pushed configuration makes sense only for those who aim for high resolutions, aware that luxury often does not go hand in hand with rationality. On the other hand, let's face it, who doesn't like having a nice engine under the hood even if you have to respect the speed limit?
For the high-end, looking at a balanced configuration, we return to the Intel Core i7-11700K, cheaper by 35 euros and undoubtedly among the most sensible processors of the new Rocket Lake-H series, given the increase in terms of IPC and the significantly lower price compared to the Core i9-11900K which still equips 8 cores and 16 threads.
The prices of high-end video cards are also falling, although the price decrease late to be seen on the Italian market. Furthermore, even on the international market, it is still necessary to pay a higher price than the recommended one to immediately have the desired card, as in the case of the EVGA GeForce
RTX 3070 Ti
XC3 Ultra Gaming.
EXTRA Component Price PROCESSOR Intel Core i7-11700K 3.6-4.9GHz 380,00 € DISSIPATORE ARCTIC Liquid Freezer II ARGB 240 105,00 € MOTHERBOARD ASUS PRIME Z590-P WI-FI 210,00 € VIDEO CARD EVGA GeForce RTX 3070 Ti XC3 Ultra Gaming 8 GB 845,00 € RAM G.Skill Trident Z RGB 2x16GB DDR4 3600MHz CL16 235,00 € ANTEC POWER SUPPLY HCG-850 80+ Gold 120,00 € HARD DISK Sabrent Rocket 1TB M.2 PCIe 4.0 170,00 € CASE NZXT H710 Mid Tower € 150.00 TOTAL € 2215.00
Have you noticed any errors?