Konami and the difficulty of revitalizing Silent Hill, Castlevania and Metal Gear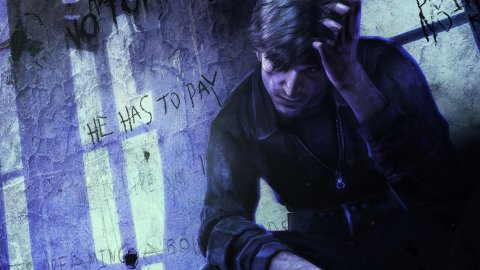 Konami and the difficulty of revitalizing Silent Hill
It is said that for some years Konami has been going around development studios specialized in horror titles looking for the right one to entrust with the reboot of the Silent Hill series. The activity of the Japanese publisher has been so spasmodic as to have produced several rumors, whose basic error was always that of having taken the agreement for granted. Instead, it is likely that the new Silent Hill does not exist yet, except in the design documents of Bloober Team, with which Konami has recently partnered for a project not yet announced, but which is difficult not to connect to the historic series, given the pedigree. of the developer.
But why did it take so long to at least have the name of a software house? The main problem is that Silent Hill, like other Konami intellectual properties, such as Metal Gear and Castlevania, is difficult to revitalize,
because it is
linked to a concept of authorship that is disappearing from the world of video games, at least in the triple A field.
Just a few weeks ago we were wondering if it made sense to want a return of certain series at all costs. Isn't it better to let them die in peace instead of entrusting them to the first one who passes? The question is not as provocative as it seems, but it starts from a fact, which the Japanese publisher has probably been dealing with for some years: producing a single triple A video game now costs tens of millions of euros and to recover the costs you have to sell millions. of copies.
So every risk factor automatically becomes an obstacle that invites you to take time ... and the lack of authors, for series such as those mentioned, is a huge impediment, given that any controversy is likely to put a hand pitchforks to the traditional public, the one to whom these titles are addressed. Would it make sense, therefore, from a purely economic point of view, to launch new chapters blindly, with the risk of them becoming boomerangs?
Metal Gear
A Metal Gear without Kojima? But let's not joke ... Take for example the Metal Gear series, frozen since the days of Metal Gear Survive. Let's say that Konami decided to develop a new chapter, would the public accept it with a light heart if it was not behind Hideo Kojima, the father of the series since the chapters for MSX?
Same goes for Silent Hill: we need another generic horror game with the flavor of fog and undead nurses, or we are looking for something deeper that recalls the first two chapters or, at least, that is at the level of the one written by Sam Barlow? Unfortunately Konami over the years has substantially crippled its creative sector, dismantling close-knit groups, making its best names flee and putting the few survivors on pachinko and mobile titles (as well as on PES). Internally managing projects such as a new Metal Gear or a new Silent Hill would mean returning to hiring hundreds of developers, as well as having to look for new strong figures, who would give their imprint to the franchises. It is a long and complex operation, both from an economic and a cultural point of view, which the current Konami, much more rapacious and concrete than that of the past, we do not believe can conceive. It would mean renouncing the management of the last few years, which in any case has produced excellent results in terms of revenues.
Castlevania
Castlevania: Has Lords of Shadow 2 definitively ditched the series? The Castlevania series seems to be less subject to these "pressures", since the original author, Hitoshi Akamatsu, knows him in four, while Koji Igarashi, to whom we owe the turning point taken by the franchise with Castlevania: Symphony of the Night, has made his series (Bloodstained).
Konami could simply take the franchise and entrust it to one of the many studios that have made successful metroidvania in recent years. So what is the problem in this case? To understand this, just look at Konami's latest franchise revitalizations, especially those of Contra and Bomberman. The first was ditched by the nasty Contra Rogue Corps, while the second was very successful thanks to Super Bomberman R. In both cases, they are small productions, children of the same logic: to rejuvenate without revolutionizing, to quote without appearing nostalgic, to wink at the old audience, looking for the new.
If revitalizing means launching Contra: Rogue Corps, let the series die. These are two projects that were not aimed at selling millions of copies, but a few hundred thousand. Castlevania is a particular intellectual property that has never made huge numbers, but which still has a large and very loyal user base, which probably would not tolerate similar operations (just see how it reacted to the announcement of the Castlevania mobile ...) .
Unfortunately we do not believe that Konami wants to invest
more than it
did with the Lords of Shadow, the last major chapters, because the sales prospects currently do not allow it and that model simply no longer works (or works much less ). The only possibility is that the Netflix series has increased the general interest in the franchise to the point of justifying a major effort, but the fact that Konami has not used it for a relaunch gives a lot to think about.
Uniqueness
Was The Medium the gateway to the Silent Hill series? The uniqueness of the intellectual properties mentioned and the difficulty of finding someone able to manage them, as well as their rooting among a certain public, are difficult problems to stem. Is Bloober Team the right studio for Silent Hill? Looking at his production, in particular the recent The Medium, he might succeed, but it is a big leap into the void. It's not easy to follow up on a similar series, especially after audiences with P.T. he tasted a chapter developed by Kojima, canceled in the course of work.
What about Metal Gear? Who could entrust a franchise that has changed from episode to episode following the mental paths of its author? How could any development studio be able to take care of it? What chance of success would it have? And
what do we
do with Castlevania? Let's try to make a 3D action, multimillion dollar, maybe open world, with a very high probability of failure, or do we rely on the old formula, perhaps following the example of what
Nintendo
did with Metroid Dread? Would the public accept it? But, above all, would it be able to attract some new players?
This is not to say that Konami will never launch a Silent Hill, Castlevania or Metal Gear again. For all we know, he could announce them tomorrow. Our intent was only to think about the difficulty of managing certain intellectual properties, a difficulty that arises from having greatly weakened its development sector, chasing a market in which the three series no longer have any role.
Hai noticed errors?