Scars Above, the preview: we have seen the new interesting game from Mad Head Games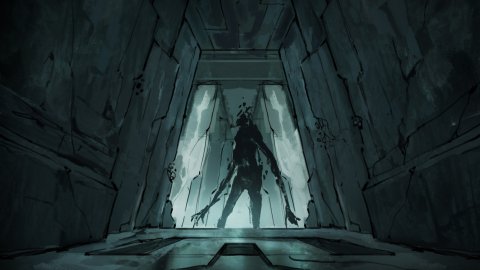 Scars Above, the preview
During Koch Media's media day dedicated to the press, one thing seemed quite crystal clear: the publisher likes souls like and similar. The Prime Matter project - a sort of internal label populated by games that the house considers promising - seems to want to largely follow this trend, perhaps also because it has shown that it can easily take root on a now consolidated fanbase that revolves mainly around hardcore experiences.
If on the one hand the strategy makes sense, on the other the downside is really evident: not all development houses are From Software and, indeed, often a small team of high hopes is barely able to mimic the works of Miyazaki and company, with the real risk of creating really uninspired titles when not directly bad. Among the games seen during the presentation, however, a project belonging to this sub-genre stood out slightly from the others, perhaps precisely because of its desire to offer something more unique and linked to classic action adventures than to the many Souls clones. His name is Scars Above,
we have seen
him play for a few minutes, and today we will tell you everything we have discovered about him: discover all his peculiarities in the preview of Scars Above.
Shoot rolling. No, not in that sense.
A sketch of Scars Above Developed by Mad Head Games, a Serbian team with several minor titles under their belt, Scars Above is defined as a sci-fi horror game, but outside the premise, which sees the protagonist go from a research center to the surface of an alien planet without having an apparent idea of ​​how it got there, there seems to be very little horror. The reason is obvious: Kate, the lead researcher, is almost immediately in possession of a weapon and from there the true soul of the Mad Head title is done with a good power (of fire).
And the soul, if you look at the clashes of the short gameplay shown to us, is that of a tps very similar to Remnant: from the Ashes, a sort of Souls Like mixed with a shooter in practice, with a classic roll to dodge, melee attacks alternating with firearms, enemies with clearly visible life points and fixed attack patterns that must be studied in order not to succumb. Nothing new, we know, but at least what we observed seemed fairly competent from the point of view of the clashes, with a passable variety of weapons. To be exact, the demo was centered around the V.E.R.A. - a kind of electric rifle with very precise and fast projectiles - and the Thermite Charger, whose shots can set enemies and cobwebs on fire.
The gem of Mad Head's work seems to be the latter: the game apparently contains an elemental system, fundamental not only in battles but also for normal progression. Enemies, for example, appear to have specific resistances, and require weapons of a given type to go down quickly (as evidenced by the little damage inflicted by fire to some creatures that looked like they were taken from a Zerg nest).
Think and kill
The atmosphere of Scars Above The elements are not only used in shootings, as mentioned they also serve to advance, and must be used to open doors and complete specific puzzles. Now, we doubt that Scars Above can contain particularly elaborate puzzles (it's clearly an action at the base), but if nothing else it was nice to see a toxic lake crossed by freezing the liquid with a weapon found at the end of the demo, or an area unlocked by dropping a weight supported by cobwebs to burn. These are situations that can be reused in more complex puzzles, and bodes well for more "adventure" elements capable of breaking the rhythm and adding variety to the whole. A brief investigative phase, in which the protagonist had to analyze an alien body and reactivate its glands to move on to the next phase, would seem to corroborate our hypothesis, and we sincerely hope that it does not all come down to a handful of idiot-proof puzzles.
Among other things shown in the gameplay video kindly offered by Koch Media, Scars Above also seems to contain some crafting - although what was shown seemed rather basic - and have good production values ​​behind it. Graphically, in fact, it seemed among the most solid and inspired games of the cheerful gang shown (it is developed with Unreal 4) despite the release is scheduled for 2022, without currently a precise date. Of course, even with these peculiarities it will not be easy to stand out in the genre, but perhaps with a 3D metroidvania structure - parts of the map on the other hand are blocked without the right elements to cross them - well calculated and a more inspired narrative than the average
we could have
for the hands a notable surprise.
While not shining for originality, Scars Above managed to capture our attention thanks to an interesting elemental system and an above average technical sector. Hard at the moment to say what the real value of Mad Head's work will be, but it already seems more solid than many of the other "Prime Matter" projects, and it could be surprising. We'll see.
CERTAINTIES
Technically pretty solid Interesting elemental system DOUBTS Recycle a lot of what you've seen Have you noticed any errors?