PS5 from GameStop on sale today, 19 October 2022: price and contents of the bundle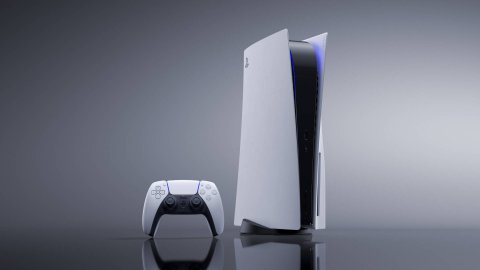 PS5 from GameStop on sale today, 19 October 2022
PS5
Standard goes on sale at the GameStop web portal today, Wednesday 19 October 2022. The console as usual will be sold in bundles with other products, such as games and accessories, with the availability to purchase that will be announced during a live broadcast on Twitter. Below are the details on the contents of the bundle, price
and how to
buy it.
Today's bundle will be on sale at a price of 799.98 euros and includes PS5 in the Standard version (i.e. with player) together with Atrix headphones, a charging base for controllers and the following games:
Final Fantasy 7
Remake Intergrade, Elex 2, The Forgotten City, Disciples of Liberation, Port Royale 4 Extendend Edition.
If you are interested, the bundle will go on sale on official website of the chain this afternoon starting at 15:00. Availability will be confirmed during a live broadcast on the official GameStop Italia Twitch channel, which will start at the same time. Since, as usual, the quantities available will be extremely limited, we suggest you follow the livestream from the beginning, keeping yourself ready to place your order as soon as availability is announced.
What do you think of the standard PS5 bundle proposed this week by GameStop? Let us know in the comments.
Staying at
PlayStation
, the
release date and
price of the DualSense Edge controller were announced yesterday.
This news is not an advertisement, but an editorial content for reporting of offers that we believe may be of interest to readers. sportsgaming.win has not received any compensation for the publication of this article.
Have you noticed any errors?