Ghost of Tsushima: patch 2.18 ends post-launch support, Sucker Punch thanks players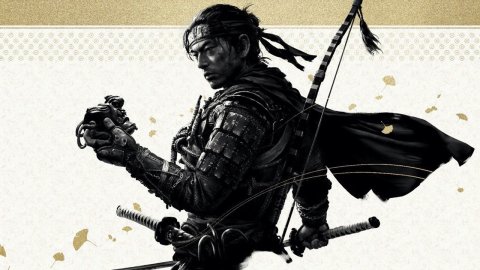 Ghost of Tsushima
Sucker Punch has released Ghost of Tsushima Director's Cut Patch 2.18, with a number of changes designed mostly for the Legends multiplayer mode and a couple of fixes for the single player. The update concludes the post-launch support of the exclusive
PlayStation
, with the developers therefore who have stopped working actively on further updates, but will still continue to monitor feedback to resolve any emergencies for multiplayer.
"While we are not actively working on further patches at the moment, we will continue to monitor feedback on the community-run Gotlegends subreddit and messages posted to @SuckerPunchProd on Twitter for any urgent bugs or issues," reads Sucker Punch's message at the bottom of the official patch notes, thanking the community for their support since
the launch of
Ghost of Tsushima.
"
We would like
to thank the entire community enormously for the incredible support and feedback they have received since launch. When Legends mode was released in October 2020, we never expected to have such an active community more than a year and a half later, and we could not be more grateful to all those who accompanied us on this journey! "
Ghost of Tsushima, an image from the game Here are the official notes of the Ghost of Tsushima patch 2.18:
Legends:
Fixed a bug where a teammate's health could momentarily drop below zero, being treated as "death" in Custom and Raid trials, which could occasionally prevent the Heart cosmetic item from unlocking hidden Added an Import
PS4
Saved Data button in Legends standalone mode (PS4 console save transfer). Make sure you select "yes" when prompted to import in Legends. Shared Wounds no longer negate the Assassin's Concealment ability. Added a new Fill Squad Achievement, Custom Mode - Perfect Completion. This will allow users
who want to
get the Hidden Heart element to search for games separately from those who want a different experience in Custom mode.
Item Changes:
All Legendary Katanas get Form Master Perks by default, including Shapes unlocked via Perks . If you've already unlocked a Form Master Perk, you can easily replace it with a new Perk. Legendary amulets can now use perks and properties previously limited to specific amulets of each class, if the legendary amulet is tied to the specified class. The Resolve Resolve property of Black Powder Bombs has been significantly reduced. Deviant Bow no longer generates extra determination with deflected arrows. Added the Ammo perk to Tribbles and Demonic Seeds. Reduced the percentage of black powder bombs, blinding bombs, fire arrows, and piercing arrows released with the Ammo perk. The maximum value of the Melee Resolve Resolve property
has been in
creased to 25%. The maximum value of the Fire Damage property has been increased to 20%. The maximum value of the Assassination from Above property has been increased to 50%. Mighty Strikes samurai ability increased to + 25% melee damage Fixed a bug where black powder bombs did not count towards some mastery challenges. Fixed a bug where Gold and Silver Survival missions were showing incorrect mission modifiers. Fixed a bug in Survival mode where a Ghost that died shortly after the final wave, but before the scoring screen appeared, caused some rewards to be missing. Fixed a very rare bug where it was impossible to complete the Legends tutorial.
Single Player
Increased the merchant's silk inventory in New Game +. Fixed some issues in dialogue and cutscenes in single player mode.
Source Have you noticed any errors?
---
Ghost of Tsushima movie finds its writer
Takashi Doscher will write the upcoming Ghost of Tsushima movie, it has been officially confirmed. While still in its early stages, we are starting to see a number of names being attached to the project.
– ARTICLE CONTINUES BELOW –
The Ghost of Tsushima movie will be the second film from PlayStation Productions, a Sony division set up specifically for adapting the company's gaming IP for television and the silver screen. The first film, Uncharted, hit cinemas back in February 2022 after a very long time in production. It may not have been praised by critics but has a been a clear success, already grossing $383.7 million worldwide.
Takashi Doscher is likely a name PlayStation fans haven't come across, though he's steadily amassed writing credits on a number of films including 2018's Still, and 2019's Only, both of which he also directed.
Other names attached to the Ghost of Tsushima movie including John Wick series director, Chad Stahelski, with Sony's Asad Qizilbash and Carter Swan as PlayStation Productions producers.
We still know little about the upcoming movie, though would hazard a guess it follows the events of the game on which it's based. Having sold more than 8 million copies, Ghost of Tsushima tells the tale of lone warrior, Jin Sakai, who must defend the island of Tsushima against unrelenting Mongol hordes. As we see throughout his journey, there's more depth to this character than a vengeful swordsman as he struggles between upholding the samurai code and taking a more effective (yet dishonourable) path to repel Tsushima's invaders.
We're a long way off from seeing what the film will look like. In the meantime, PlayStation Productions is busy developing an HBO television series based on The Last of Us, with a Twisted Metal TV show also coming to Peacock. Having acquired Bungie earlier this year, it looks as though Sony is keen for movies, TV, and comics based on the Destiny IP.
In other Ghost of Tsushima news, Sucker Punch just dropped update 2.18 – you can catch the latest patch notes here.
Source: Deadline
Ghost of Tsushima: Legends Guides & more from TheSixthAxis
– PAGE CONTINUES BELOW –