Gamers Arena at Gardacon 2022: eSports tournaments, live shows and more this weekend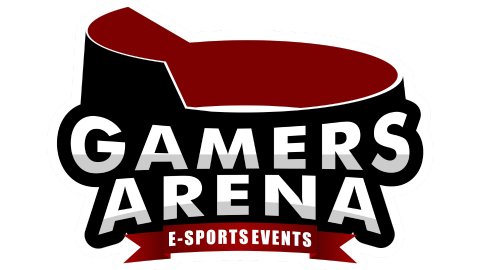 Gamers Arena at Gardacon 2022
Gamers Arena is back for Gardacon 2022 which will take place on the weekend of 26 and 27 March, an event supported by some of the most important brands in the sector, with great eSports competitions and
the most anticipated
gaming news.
Gamers Arena, logo This year's edition will take place at the Garda Exhibition Center in Montichiari and will be an event full of free-play, competition and live shows.
Players will compete for the prize money of the "SiWeGO Tournament" of FIFA 22 and Tekken 7, as well as in the free tournaments of
Call of Duty
: Warzone and Valorant in a completely immersive game mode. The rest of the Arena will be surrounded by the hottest titles, such as Just Dance 2022, Guilty Gear Strive, Fortnite and other unique Gamers Arena attractions such as Mario Kart Live and Guitar Arena.
Inside the area NEXT-GEN, the latest generation stations with PS5
and Xbox Series X
| S await you which, thanks to the new 120Hz Mobiuz EX2510S professional monitors, allow you to try a completely immersive experience to get the best gaming performance. The titles that players will be able to try for the occasion are
Gran Turismo 7
, Horizon Forbidden West and Ratchet and Clank for PS5, while on Microsoft consoles there will be Elden Ring, Halo Infinite, Psyconout, Crossfire X, Forza Horizon 5 and Rainbow Six Extraction. .
Numerous Nintendo Switch stations will also be available including great classics and the latest news, such as Mario Kart Live Home Circuit, Super Smash Bros. Ultimate, Mario Kart 8 Deluxe, Wario Get It Together, Shin Megami Tensei 5 ,
The Legend of Zelda
: Breath of the Wild, Triangle Strategy and Metroid Dread.
Gamers Arena, moreover, will present itself at Gardacon with its sumptuous RING, the characteristic stage led by the presenter Locke and which will welcome, in addition to the finals of the tournaments that take place during the event, also guests and players among the audience for the challenges of the Quiz Without Borders the King of the Hill with prizes.
Speaking of guests, among them stands Alle Tattoo, a tattoo artist from Modena and 14 times holder of a Guiness World Records record, who will be available to let the public try to tattoo volunteers on synthetic skin and will tell about his career , surrounded by books, social networks, adventures from Records and the great ongoing project of "Mat75", the largest tattoo museum in the world.
The Great eSport Tournaments
Let's read about followed by the details of the various tournaments organized by Gamers Arena on the occasion of Gardacon, of great importance for the eSports scene and supported by big brands in the sector such as BenQ and the innovative SiWeGO Start Up.
Zowie Cup - Valorant
The tournament on PC 5vs5 takes you directly into the battle of Valorant thanks to the level of concentration guaranteed by the new BenQ Zowie XL Series monitors. The inimitable design is accompanied by an improved flexibility to the maximum of its possibilities, for a gaming experience that adapts to the comfort of each individual player.
The winning team will win the Zowie Cup, being able to subsequently access a series of selections to join a real esports team.
Free registration, info and rules here.
In this title that has entered the Olympus of Battle Royale, every single player is the protagonist . The tournament is proposed in a next-gen version thanks to the new immersive reality presented by Mobiuz by BenQ, with the 120Hz gaming experience on Xbox Series X | S.
The details improved by HDRi and audio True Sound by treVolo of the Mobiuz EX2510S monitors, make the mission of the gaming experience truly immersive and unique.
The winner will win the prestigious cup and can be selected for being able to later join a real Esport team .
Free registration, info and rules here.
SiWeGO eSport Arena
Tekken 7 and FIFA22 lovers will be invited to the SiWeGO ESPORT ARENA, a exclusive area where players will participate in the tournament phases in an environment dedicated to professional competition.
Tekken 7, € 400 prize pool (info & registration here) FIFA 22, € 200 prize pool (info & registration here)
The Arena features eSport stations professional with lag-less Zowie monitor, audio amplifier for headphones with independent volume for each individual player and head-to-head streaming station with maxi screen, caster and audience.
SiWeGO, a leading company in the field of transport in the app that allows you to manage shipments to any destination in reduced times and costs, has decided to support the project by believing in the reality of Gamers Arena.
Guilty Gear Strive
The last successful Fighting Games, Guilty Gear Strive, could not miss in the great competitive scene of Gardacon. After numerous challenges on Twitch, the Italian Spaghetti Showdown community presents an offline tournament in dedicated stations and live streaming, with endings on stage. Prize pool of € 100.
Registration, info and rules here.
Guests and Attractions
Zowie eSport Experience
Fun in our Arena is synonymous of quality, there will in fact be the opportunity to immerse yourself in the most advanced technology that the gaming world can offer. Zowie's essential support for the gaming world takes the form of the Zowie Experience to test the gaming experience that can be achieved thanks to the XL series monitors, with
Overwatch
and Call Of Duty: Vanguard.
Alle Tatoo
Not only eSports, Gamers Arena this year takes the video game beyond the confines of software and consoles and projects it on manual art and colors. The 14 times Guinness World Records man Alessandro Bonaccorsi, aka Alle Tattoo, will participate for the first time at Gardacon with us.
Alle Tattoo is a pillar in the world of Italian tattoo with over 30 years of career and awards all over the world, writer, entrepreneur and influencer with over 60,000 followers. Alessandro Bonacorsi, aka Alle Tattoo,
Art and video games
are linked to bring indelible memories to the Gamers Arena, where Alle will be present with his workstation and a contemporary art exhibition dedicated to the world of gaming and comics.
Hey.Sober & Ehdson
Directly from TikTok, Noemi Mortella, known as "hey.sober" and Kevin Santiago called "Ehdson" will land on our RING. The two boys are very nice thanks to the stories of their passions on Twitch and TikTok; Ehdson brings little little comedy-style daily life sketches and playtime moments to COD, hey.sober entertains his followers between kpop dancing and live on twitch where he often plays Valorant and Genshin Impact.
Saturday and Sunday they will be on our stage to play with the audience and have fun in our whole area!
Arcade Retro Gaming
The inevitable look at the past managed by the skilful hand of Penny Games - Retrogaming & Arcade parts,
will not be
missing even at this edition of Gardacon. Handcrafted Bartop and Retro Consoles that have the power to take us back in time.
Schedule
Tournaments Saturday
COD Warzone Mobiuz Tournament (info & registration here) Tekken 7 - SiWeGO Tournament (info & registration here) Mario Kart 8 Deluxe (free registration on site) Just Dance 2022 (free registration on site)
Tournaments Sunday
Valorant Zowie Cup (info & registration here) FIFA 22 SiWeGO Tournament (info & registration here) Gulty Gear Strive (info & registration here) COD Warzone Mobiuz (free registration on site)
Important:
Start 14:00 Registration until 30 minutes before the start of the tournament, directly at the gaming stations. Some tournaments have a registration fee Some tournaments require membership
Stage Saturday
10:00 - Elden Ring 11:00 - Quiz Time! 13:00 - Super Mario Bros: TIME ATTACK! 14:00 - Quiz Time! 15:00 - Ehdson & Hey.Sober by TIKTOK 16:30 - Guilty Gear Tournament Finale 17:00 - Tekken 7 Tournament Finale
Stage Sunday
10:00 - Elden Ring 11:00 - Quiz Time! 13:00 - Super Mario Bros: TIME ATTACK! 14:00 - Quiz Time! 15:00 - Alle Tattoo Gaming Ink 16:00 - King of the Hill: Public Challenges in Tekken 7 and Street Fighter V 17:30 - FIFA Tournament Final 22 18:00 - Quiz Time!
Presales, INFO tickets and admission procedures on www.gardacon.it
Have you noticed any errors?