Fate / Grand Order: ShiroKitsune's Medua cosplay turns us to stone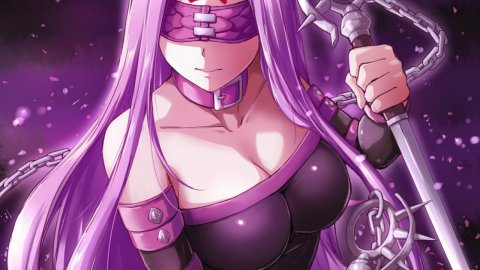 Fate / Grand Order
We see this cosplay full of special effects of Medusa, one of the characters of Fate / Grand Order, made by the cosplayer ShiroKitsune with great skill, especially in the construction of the details. As you can see, the image oozes charisma from every pore, so much so that it petrifies us.
ShiroKitsune's work is really excellent, between the excellent knowledge of the character that transpires from the costume, to the determined pose with the weapons ready to be thrown at the enemies. The post-production work is also excellent, with the image built on the purple color, the most characteristic of Medusa.
Also noteworthy is the hairstyle and the symbol drawn on the forehead of the cosplayer, which are the final touches to what overall it's a great cosplay. A really great job.
Fate / Grand Order is a free-to-play mobile video game published by Aniplex, a subsidiary of
Sony
Music Entertainment Japan. It is based on the Fate / Stay Night franchise and features Masters fighting by summoning "Minions".
Have you noticed any errors?
---
Fate/Grand Order: First Order
The year 2015 CE. The last era in which magecraft still thrived. The Chaldea Security Organization was founded to focus on preserving the continuation of human history. They observe a world which magecraft couldn't observe and science couldn't measure all to prevent the certain extinction of humanity. But one day, the future that Chaldea continued to observe disappears and humanity's extinction in 2017 becomes clear. Rather, it had already happened. The cause seems to be related to Fuyuki, a provincial town in Japan, in the year 2004 CE. There, an 'unobservable region' that had not existed before appears. Based on the assumption that Fuyuki is the reason for humanity's extinction, Chaldea issues an order to explore, investigate, and possibly destroy this singularity – a quest for the Holy Grail, the Grand Order.
Show More