Neon Genesis Evangelion: sarah.tonin99's Asuka cosplay quotes a famous episode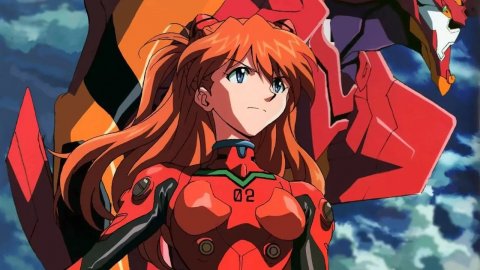 Neon Genesis Evangelion
Neon Genesis Evangelion
continues to strike the hearts of animation enthusiasts all over the world, as evidenced by the many cosplay made in recent times. An example is this new shot of Asuka in a red combat suit made by sarah.tonin99.
Asuka's cosplay made by sarah.tonin99 is not only faithful to the original, thanks to a costume and a wig perfectly made, but it is also perfect for the setting. We see that the cosplayer made this shot on a ship (or in any case in a port area), thus recalling the first episode during which we
get to know
this character in the Neon Genesis Evangelion series.
If you are
a fan by Neon Genesis Evangelion, then you shouldn't miss shirogame_sama's Asuka cosplay in white jumpsuit. Here is also the other cosplay of Asuka from sarah.tonin99 holding the Spear of Longinus. Let's close with donnami's Asuka cosplay: it would be perfect for a live-action movie.
Tell us, what do you think of the Asuka cosplay made by sarah.tonin99? Has the Neon Genesis Evangelion character been recreated in the best way? Or have you seen higher quality versions?
Have you noticed any errors?
---
MSI has gone all-in with this new collaboration with EVANGELION e:PROJECT with a range of PC components inspired by one of the most popular anime on the planet -- as well as a wicked new case and PSU.
VIEW GALLERY - 8 IMAGES
The new MSI x EVANGELION lineup of PC components is inspired by the look and style of Evangelion Unit-01, rocking a gorgeous purple/green/black color scheme. As for the PC components, we're looking at the MSI B660 Tomahawk EVA e-Project, MSI Gungnir 110R EVA e-Project, MSI MAG Coreliquid C240 EVA e-Project & the A650BN EVA e-project.
These new PC components aren't just products available now and re-made again inspired by Evangelion -- but rather brand new components that aren't already available.
The new mid-tower ATX case looks astonishingly beautiful -- but the entire system with all of the components is really something else -- but the case itself rocks 4 x ARGB fans, USB Type-C, 2 x USB 3.2 Gen 1 ports, and 3.5mm audio jacks on the front.
MSI explains its new MSI x EVANGELION e:PROJECT Co-branding Edition: 'MSI is also excited to partner with EVANGELION e: PROJECT to announce a collaboration for a motherboard, liquid cooler, power supply, and PC case. EVANGELION e: PROJECT is an e-sports brand that incorporates the world of EVANGELION. The design adopts the appearance of the Evangelion Unit-01, with its iconic purple and green color scheme that is worthy of helping DIY users build their own iconic Evangelion-inspired gaming system'.