Ratchet & Clank Rift Apart: a long journey to defeat your fears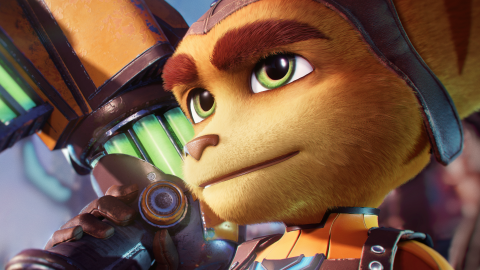 Ratchet & Clank Rift Apart
2021 hasn't been a particularly busy year for PlayStation, at least in terms of software releases. With hindsight, we can say that
PS5
did not need any help to sell like hotcakes, but the most passionate gamers (which we are) cannot help but take stock of the current year and ask themselves which ones are the games that really made
Sony
's next-gen console shine.
In 2021, PlayStation players had access to Death Stranding Director's Cut, Ghost of Tsushima Director's Cut and Nioh Collection, for example, but we are talking about new versions of games already available which, despite being of quality, cannot be considered if we think in terms of "top novelties". Moving on to the real exclusives, the year opened with the improvable Destruction AllStars, which certainly did not convince the public. MLB The Show 21, on the other hand, drops out of the rankings having become a cross-platform game.
What then? Returnal, a surprising restart of Housemarque that we have already told you about in our recent special. But if we look for a name already known, on the PS5 landscape of 2021 we have only one game: Ratchet & Clank Rift Apart. After the reference of
Horizon Forbidden West
, the platform of Insomniac is the only standard bearer of a saga that is deeply associated with PlayStation.
A welcome return
Ratchet blows everything up in Ratchet & Clank Rift Apart A little little? Maybe yes. Although loved, the Insomniac Games series has never achieved sensational results from a commercial point of view and, above all, has been far from the small screen for some time. The most recent chapter is the remake / reboot (associated with the film) of 2016. If we look for the last original episode instead, we must go back to 2013, with Ratchet & Clank Nexus, which closes the Future saga. Even this chapter, however, came after a couple of alternative products (All for one and QForce), which tried - and failed - to find a new path for Lombax and his friends.
What do we
mean? That Ratchet & Clank was in trouble then and the remake / reboot didn't do too much to shake things up on a stylistic and design level. The credit to him has been to the maximum of being able to give more time to the saga, to make sure that
it is not
forgotten.
Ratchet & Clank, on balance, risked terribly to arrive outside the deadline. Attention, we are not the ones to say it, but it is Insomniac itself that makes its characters say it. Just look at how Rift Apart, in the very first phase of the game, introduces us to our two historical protagonists. The whole scene can easily be read as the awe Insomniac Games felt when creating the game. "But don't you find all these celebrations excessive? After all ... we haven't saved the universe for now ... for years. They'll think we are outdated! Oh! What if we WERE outdated? Mh?".
Questions and legitimate doubts, which drag on throughout the adventure. Ratchet & Clank Rift Apart is therefore not just a small interlude for Insomniac Games: it is not simply a game to play while the "real video games" are in production. It is a statement of what it means to fight against the past and the future. What it means to fight the fears that a team of creatives feel when faced with a challenge of this kind.
Challenge yourself
Ratchet is not very happy And let's be clear, let's talk about a challenge also played at home, not only with the outside world. The challenge is not only against today's audiences too young to know the glories of Ratchet & Clank and not only against the world of AAA. The comparison is first of all with the
Marvel
titles, blockbusters that, with the first two chapters of Spider-Man, immediately became the real great franchise of Insomniac Games, which for years had not produced anything capable of stirring the hearts of the world audience. (and the sales rankings).
The fear of having nothing to say, of no longer having one's own space, of not knowing how to deal with what is to come (but not only) is a theme that, even if background, continues to appear in the adventure. Ratchet, for example, is immediately reluctant to use the Sizer Clank gave him. The hero doesn't seem ready to embark on a new adventure.
Even when he is forced to explore the new universe, there are several occasions when the Lombax reflects on the past and its chances of success. "I would say that I am still able to stop an invasion", he tells us for example when he arrives on Savali. He says it lightly, as is typical for Ratchet & Clank who never take anything too seriously, but behind those words hides a tired soul.
Ratchet is not convinced by the idea of ​​using the Clank Sizer instead, he is broken - literally, he loses an arm - and he is afraid of the consequences of his actions, which could lead to the end of all universes. The Dimensioner becomes a symbol of the past power of the saga, which risks being more of a burden to the future than a tool of salvation.
Even his female counterpart, Kit, has a great fear: losing control and return to your original programming, becoming a soulless killer. Kit represents the saga's search for a new identity, understanding oneself and deciding what one wants to be, without being influenced by external opinions and one's past actions.
Even Glitch, the arachnid program that unlocks the doors for Ratchet, must continually face her fears against computer viruses that scare her. Glitch is a small electronic being that has to clash against much larger creatures, just as Ratchet & Clank Rift Apart has to elbow through a much more layered and dense gaming market than in the past.
Confronting fears
Rivet worries about what's to come. Ultimately, however, each character faces their fears, overcomes them and prepares for a new adventure. Likewise, we believe that Insomniac Games has won their battle. He did it by taking care of the details, perhaps playing a bit on the defensive, without proposing enormous novelties in terms of play. However, it set the stage for a new saga and is arguably the biggest achievement for a franchise that was in serious danger of falling into oblivion.
Did you notice any mistakes?